The occupation installs a sewer pipe for Ariel colony North West Salfit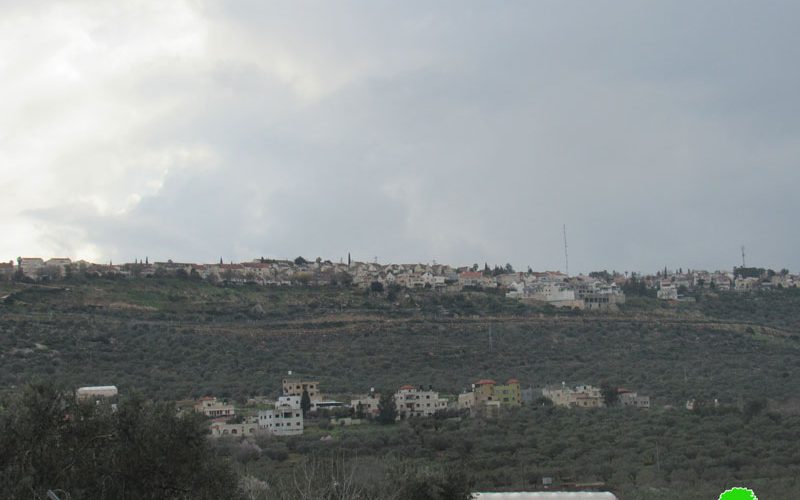 Violation: serving a military order to install a sewer pipe on Palestinian lands for Ariel colony.
Location: Haris and Kifl Haris villages and Salfit city.
Date: 4th February 2019.
Perpetrator: The Israeli occupation forces.
Victims: Farmers in the town.
Description:
The Israeli occupation civil administration served a military order attached by a map to Haris, Kifl Haris and Salfit municipalities showing that a sewer pipe for illegal settlements will be installed on their lands.
The map shows that the pipe will pass through the western areas of Haris and Kifl Haris , and will be 2.800 km long * 8 m wide.
Abdul Rahim Bozeyeh head of Kifl Haris village council said: "The plan will destroy 22 dunums of privately owned Palestinian lands  , and uproot tens of olive trees."
The responsible on Colonization file in Salfit governorate Jamal Hamad said:
"Those affected should file their objections to the Israeli courts through Salfit coordination office or human rights organizations within 30 days as the military order says and before the ravages begin"
According to  Kifl Haris village council the targeted lands belong to families from the town, namely : "Ubaid" , "Salih", "Hammad" and "Dawoud" from Kifl Haris and Haris villages.
Noteworthy, Ariel settlement pumped sewage water into Wadi El-Matwi which used to have beautiful vegetation, but destroyed now due to the untreated water that polluted the soil.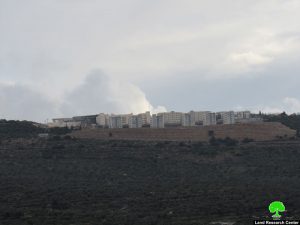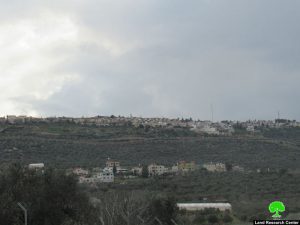 About Ariel:[1]
It is one of the biggest colonies in size in Salfit governorate. The occupation gave it the title of "Capital of Samaria". Ariel dates back to 1978; it is when the colony was established in the aftermath of Camp David agreement between Egypt and Israel.
The colony started on 500 confiscated dunums from Salfit city and Marda village to later seize 13775 dunums, of which 2479 dunums are the colony's built-up area.
Ariel now accommodates a collage and a number of factories, hotels and residential blocs. Until 2005, its total population mounted up to 16520 colonists.
The municipal borders of the colony is four times the size of its built-up area. This gives it the advantage to potential and future expansions. "Ariel" is the third biggest colony in the West Bank and Jerusalem in size and number of colonists . after "Maale Adoumim" and "Pezgat Zaev".
[1] GIS-LRC