Military Orders Targeting Number of Facilities and a House in Haris/ Salfit Governorate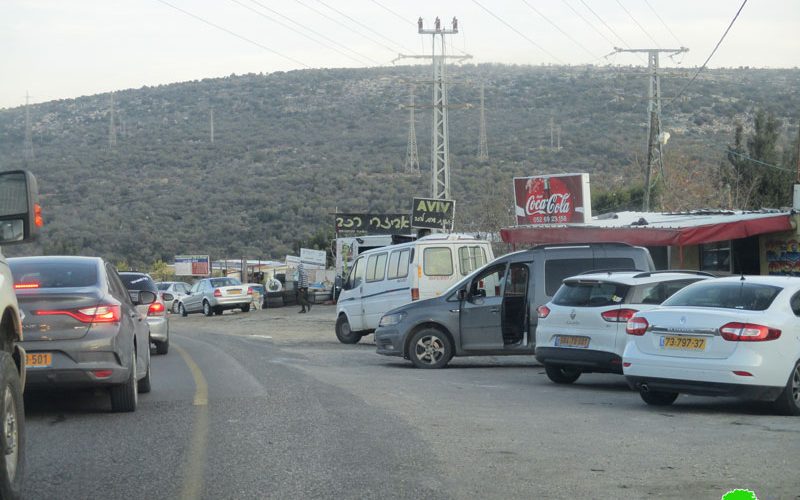 Violation: Closure of the entrances of number of facilities, and stopping work on a residential structure.
Location: Haris village , North West Salfit.
Date: 28/01/2019.
Perpetrator: The Israeli occupation army and the organizing commission in the Israeli occupation civil administration.
Victims: 4 Palestinian families in Haris.
Description:
The Israeli occupation forces and the organization officer in the civil administration raided Haris in 28 January 2019 , and served military orders to 3 owners of facilities near bypass 5, the military orders require the owners to close their facilities or change their locations, as the Israeli occupation consider them violating the area of the bypass road.
The targeted facilities are as the following:
A store for selling building materials (60 m2) , belongs to Osama Shamlawi.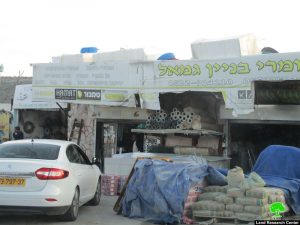 Photo 1: Shamlawi's store
A woodwork shop (45 m2), that belongs to Abdullah Dawoud.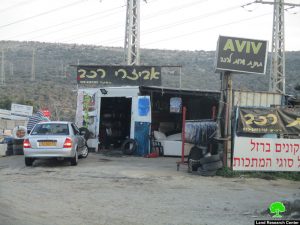 Photo 2: The targeted woodwork shop
A plant nursery (120 m2), that belongs to Ayman Dawoud.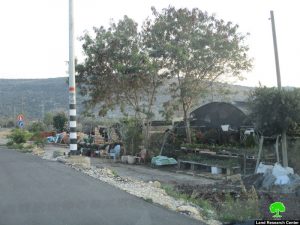 Photo 3: The threatened plant nursery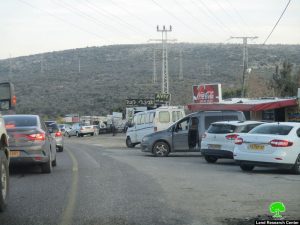 Photo 4: A view of the targeted facilities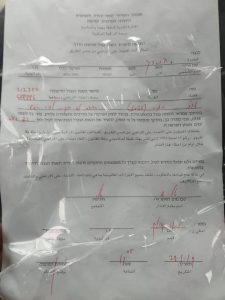 Photo 5: The military order entitled "removing the facilities that violates the road area."
Noteworthy, The targeted facilities provide job opportunities, and sources of income for several families.
In the same context, the Israeli occupation forces served a halt of work order targeting Issa Souf'a two-floors house (each floor = 180 m2) , the military order number (209519) sets 25 February , as the building and organizing commission's session in Beit El military court to decide the fate of the structure, as Issa Souf , the supporter of a family of 5 (3 children) testified.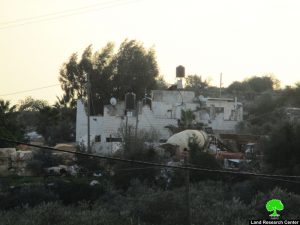 Photo 6: The targeted house (under construction)
Non-stop military orders: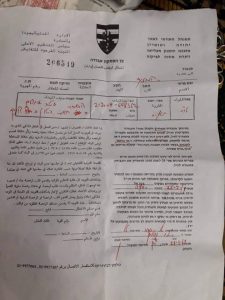 It should be noted Haris village received more than 42 stop-work orders on different structures including houses, workshops and other facility until the end of 2018 .
The occupation justifies the issuance of stop-work orders under the pretext of building without licenses in area classified as area "C" according to Oslo Accords.
About Haris: [1]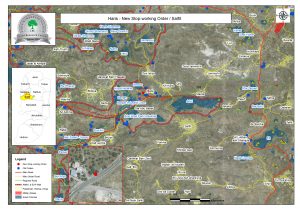 6 km to the northwest of Salfit governorate, Haris is there with a total land area of 8450 dunum, of which 320 is the built-up area. Haris is surrounded by the villages of Deir Istiya from the north, Kifl Haris from the east, Kfar ad-Deek  and Bruqin from the southwest and Qarawat Bani Hassan from the west.
Haris has a total population of 4,137 people according to the census of Palestinian Central Bureau of Statistics for 2017. Those people relate to the following families: Abu Atta, Dawoud, Salamih, Sultan, Shihada, Souf, Faz', Awwad, Qasim, and Klaib
[1] GIS-LRC
Prepared by
 The Land Research Center
LRC