Israel threatens to demolish a facility / South – West Hebron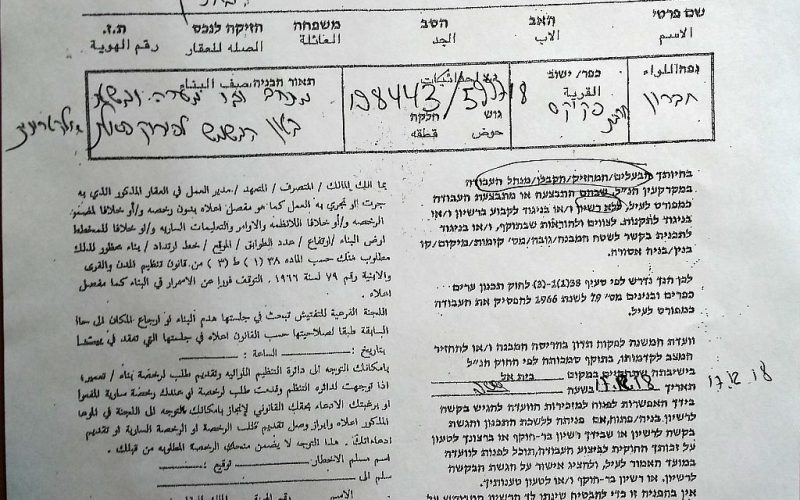 Violation: demolition of an industrial facility.
Date: 30/1/2019.
Location: Fuqeiqis – Dura / Hebron governorate.
Perpetrators: Civil administration.
Victims: Alaa Abu Sharrar.
Description:
The Israeli occupation authorities issued a final demolition order on an industrial facility in 30/1/2019, the targeted structure belongs to Alaa Abu Sharrar from Fuqeiqis village in Dura at Hebron governorate.
Abu Sharrar found the demolition order number (508989) on a retaining wall that surrounds the land, The occupation orders the immediate stoppage of construction , and gave the owner only 7 days to demolish what was built.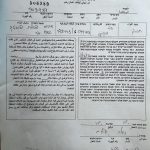 Photo 1: a demolition order on a facility belongs to Abu Sharrar
Noteworthy, the owner received a preceding stop work order in (2/12/2018) , and set (17/12/2018) as the date of the subcommittee session in Beit El court to decide the fate of the structures.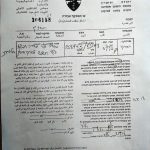 Photo 2: Stop work order on a facility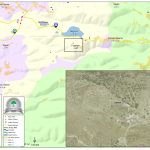 The owner does not have enough information on how to prepare a legal file, so he failed to organize one.
Reportedly, the targeted facility is located on (500 m2) land, and used to reproduce chairs' plastic.
Abu Sharrar is the supporter of a family of 8, of which 6 are children.
About Fuqeiqis:[1]
Located to the west of Dura town in Hebron governorate, the village populates 1000 people, most of whom are employed.
It should be marked that Negohot colony is located on confiscated lands from the village. Colonists residences are few meters away from the houses of villagers. Thus, the area witness many colonists' attacks and violations every now and then.
[1] GIS-LRC
Prepared by
 The Land Research Center
LRC