Halt of work order on an Agricultural structure in Izbet Salman/ Qalqilya governorate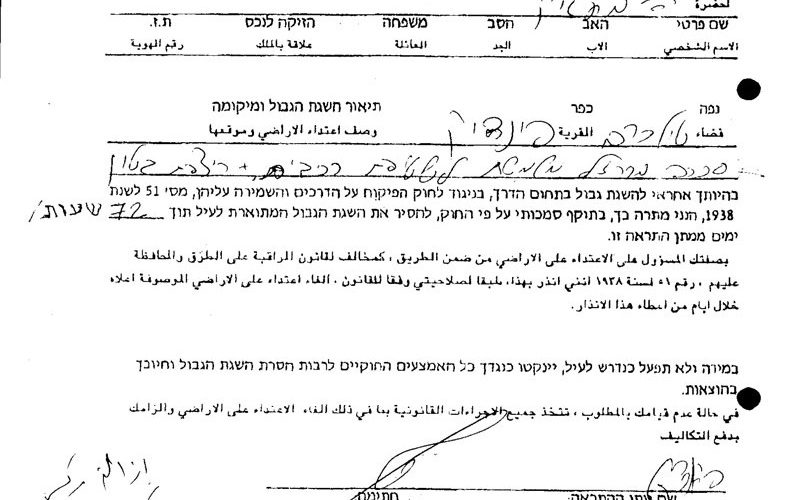 Violation: Halt of work order on an agricultural room.
Date: 29/01/2019.
Location: Izbat Salman/ Qalqilya governorate.
Perpetrator: The Israeli occupation building and organizing committee.
Victims: Dawoud  Ahmad.
Description:
The Israeli occupation building and organizing committee served a military order to citizen Dawoud  Ahmad, ordering the immediate stoppage of construction on steel sheds agricultural room (42 m2) , a ground (250 m2) , and a steel sheds room (12 m2) on the pretext of building before getting proper licenses from the occupation as the controlling authority in C area.
According to military order (206511) , the occupation set 23-12-2019 as the session date of the building and organizing committee to decide the fate of the structures.
Dawoud is the supporter of a family of 8, of which 2 are children, and uses the threatened structures in his work in building materials' commerce. The affected citizen assigned JLAC for his defense in the Israeli court.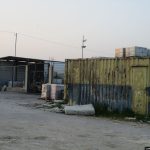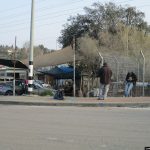 Photo 1-2: The notified structures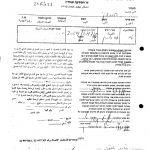 Military order number 206511
Field observation shows that Izbet Salman is targeted by several Israeli violations , there are more than 14 notified structures. Never the less, the occupation is still standing against expanding the town's organizational plan.
 About  Izbat Salman:
Six km to the southeast of Qalqiliya governorate, Izbat Salman is considered one of the residential communities of the area. It is edged by Jal'ud area from the north,  Azzun village from the south, Izbat Al-Ashqar from the east and Habla town from the west.
The area populates 727 inhabitants (2014), that belong to two main families namely ( Al-Salman and Oudeh).
Izbat Salman totals 2310 dunum, of which 640 dunums were confiscated by the Israeli occupation for the favor of Oranit and Zamarot colonies.
According to the village council of the area, there are eleven agricultural and residential structures that are notified of stop-work and demolition in the area.
Prepared by
 The Land Research Center
LRC