Settlers vandalize 100 saplings in A Tarqumiya land / Hebron governorate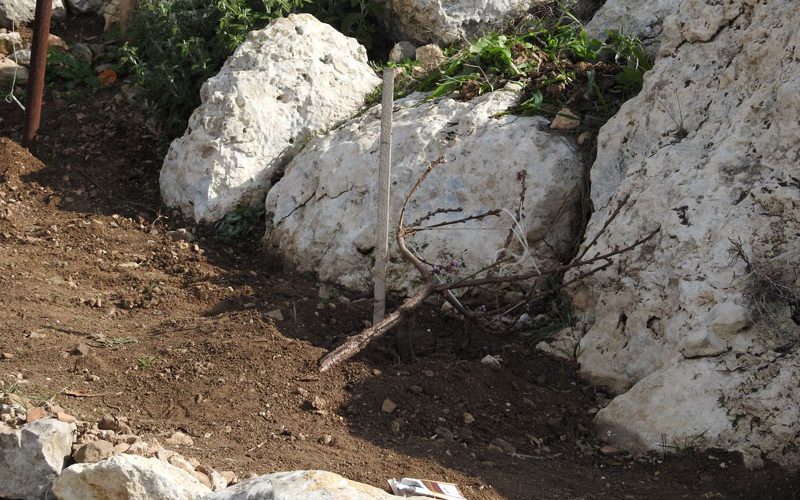 Violation : Vandalizing saplings.
Date: 13/12/2018.
Location: At-Taiba – Tarqumiya town/ Hebron governorate.
Perpetrator: "Telem" settlers.
Victims: Mhamoud Fatafta and his family.
Description:
Settlers from the illegal Israeli settlement "Telem" raided a plot east Tarqumiya and vandalized the planted saplings.
Fatafta (51) said that the targeted plot has an area of 4 dunums, south from bypass (35) , of which he and his brothers reclaimed 4 years ago, through planting almond and grapes saplings, and building an agricultural room.
 Fatfta added: I headed to my land as usual early in the morning and I found out that settlers cut the barbed wires that surround the land and vandalized the following saplings:
80 grapes saplings.
15 almond saplings.
1 figs sapling.
2 olives saplings.
2 citrus saplings.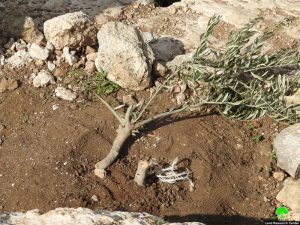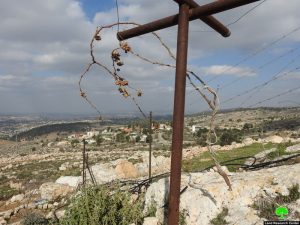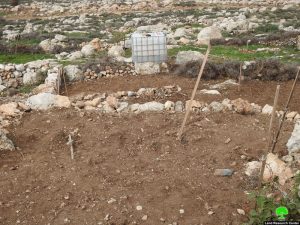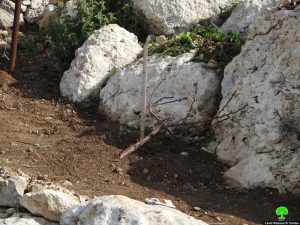 Photos 1-4: The land after the attack
Fatafta pointed out that a group of fanatic settlers raided the land after he had left at night.
Fatafta reached out to the Israeli police and reported the assault, they told him to head to "Kiryat Arba'" police station and file a complaint.
Noteworthy, The Israeli occupation established 2 illegal settlements in Tarqumiya lands and they are "Telem" and "Adora".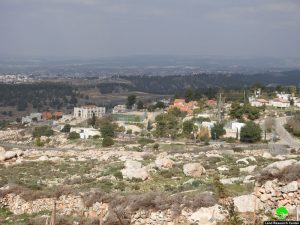 Photo 5: A view of "Telem" illegal settlement.
Fatafta asserted that the occupation authorities served a halt of work order on the agricultural room he had built in his plot since 2016.
Photo 6: The targeted Room