Uprooting 125 palm plants and destroying water lines / Jericho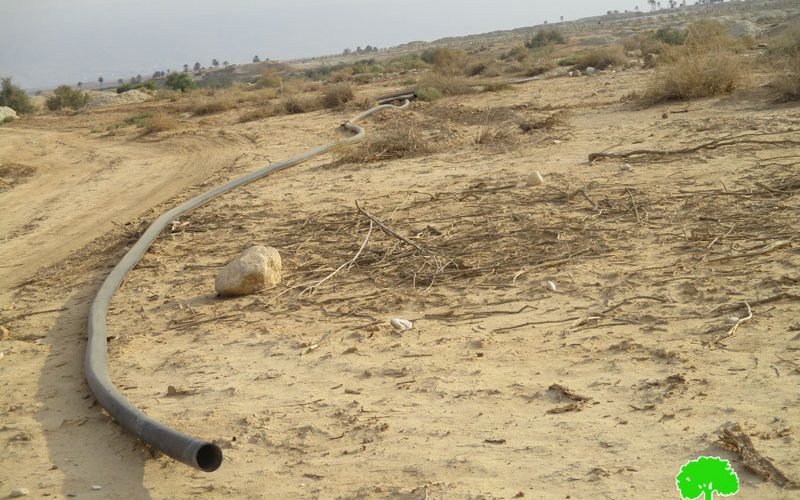 Violation: Uprooting 125 palm plants and destroying water lines.
Location: Deir Abu Hajla and Az-Zoor area / Jericho governorate.
Date: November 19-2018.
Perpetrator: Israeli occupation army.
Victim (s): Farmer Ahmad Dumra.
Description:  November 19, Israeli troops raided Az-Zoor and Deir Abu-Hajla areas heading to a plot adjacent to bypass 90 uprooted 125 palm plants (5 years old), and cut 220 meters of water lines. The Israeli occupation claim that the plot is an "Israeli state's property", and issued a military order ordering the owner to immediately uproot the plants in June.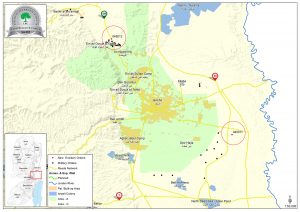 Dumra (83 years) had a tear in his eyes when encountered LRC observer: "We work in agriculture to provide food on the table for my 7 sons and their families; we have been cultivating the target plots various crops for many years, but the occupation targeted us many times destroying our crops and irrigation lines, but that is the land we belong to and love, so we will never give up on it"
The Palestinian Jordan valley is the food basket for the Palestinian people, The Israeli occupation continuously target agricultural sector of the Jordan valley area, aiming to destroy it and empty Palestinian market for Israeli products, This is clear in many regulations the Israelis impose like denying Palestinian farmers from their rights to reach water resources, other than land grapping and labeling wide areas as closed military zones or land mines areas.
Deir Abu Hajala area was subjected by an Israeli scheme in 1967, that devoured wide areas of agricultural lands (reached 18,000 dunums) classified as (state's properties, closed military zones, and border areas" all these Israeli practices in the Jordan valley area aim to Judaize the land and keep it stored for Israeli colonial schemes.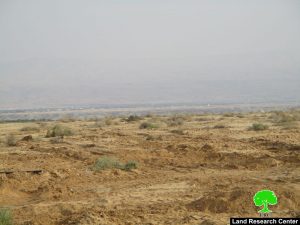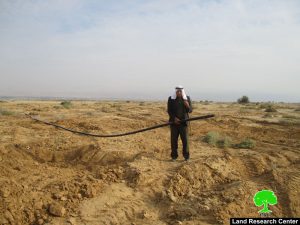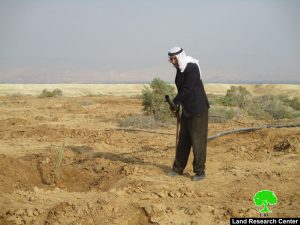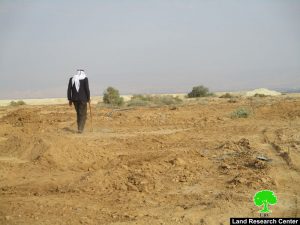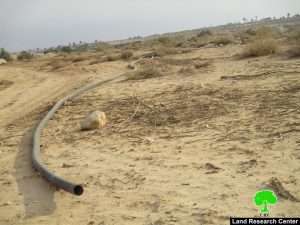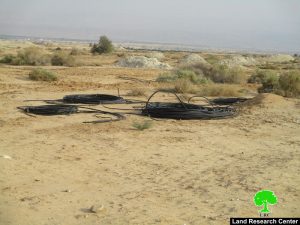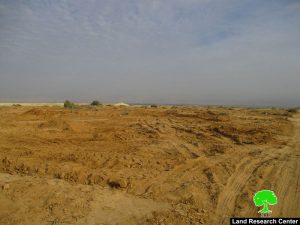 Photos 1-7: The targeted plot and its owner
Prepared by
 The Land Research Center
LRC