The Israeli occupation confiscated tents and barracks in Al-Hadidiya/ Tubas Governorate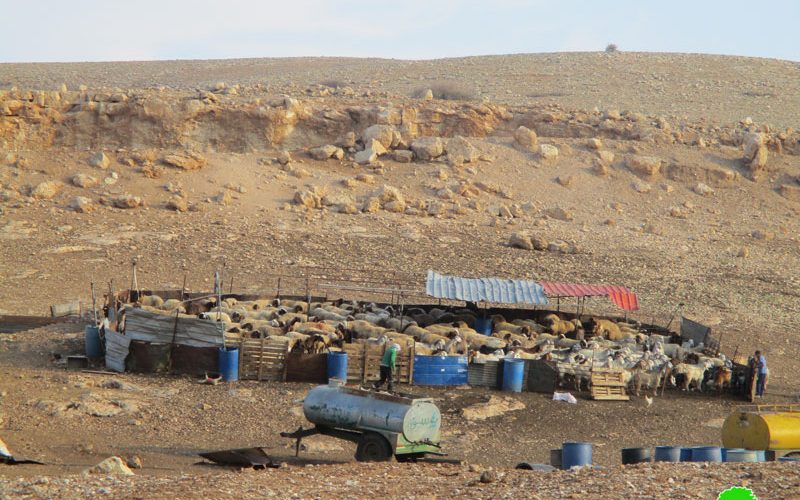 Violation: confiscating Palestinian properties.
Location: al-Hadidiya hamlet in the northern Jordan valley area.
Date: November 05 2018.
Perpetrator: The Israeli occupation army.
Victim: Farmer Omar Aref Bsharat.
Description: In the early morning hours of November 05 2018, Number of Israeli vehicles and machineries raided Al-Hadidiya hamlet closed the area before they dismantled and confiscated number of tents and barracks belong to Aref Bsharat. The targeted tents and barracks were a donation after the occupation confiscated the farmers' properties in October 11.
Field observation shows that the attack left the following damages:
Confiscating two tents used for cattle breeding (12 m2), a donation form ACTED.
Confiscating three barracks (12 m2 each) 2 of them are used as residences and one of them is used as a feeds store, a donation form ACTED.
Confiscating 3 tents (12 m2 each) used for cattle breeding, a donation from local governance ministry.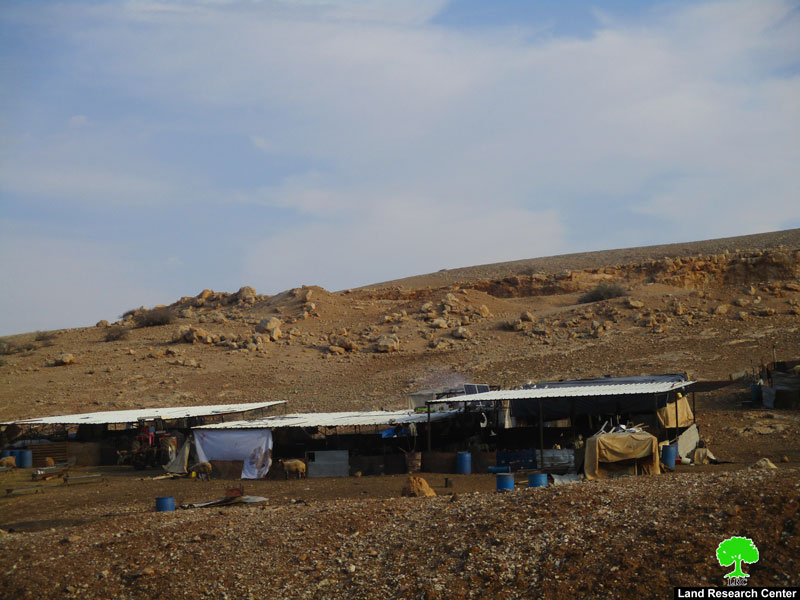 Photos 1-5: A vies of the targeted hamlet.
A confiscation order for Bsharat barracks and tents.
Affected farmer Bsharat(56years) told LRC observer: "The occupation carried out several demolition operations on my tents and barracks in the recent past years. Even though I possess legal documents prove that I own this land, I only managed to get precautionary order for a while before the occupation targeted my properties again. As long as I live, I will never give up on my land." Noteworthy, Bsharat have been living in Al-Hadidiya hamlet since 25 years, He has a family of 11 , 4 of them are children.
 Legal Commentary:
The constringing policy  by the Israel occupation authorities   towards the Palestinian civilians in all West Bank's governorate including closing roads and obstructing their movement  can only be regarded as a violation of their right in the liberty of movement pledged by all  international conventions  and agreements like:
The  Universal Declaration of Human Rights(1948) article(13) states:
Every person has the right of liberty of movement and to choose his place of residence inside the borders of each country.
Each person has the right to depart or to come back  to any country including his country.
Article 12 of the The International Covenant on Civil and Political Rights states: 
Everyone lawfully within the territory of a State shall, within that territory, have the right to liberty of movement and freedom to choose his residence.
Everyone shall be free to leave any country, including his own.