"Adei Ad" settlers sabotage olive trees in Turmus'ayya / Ramallah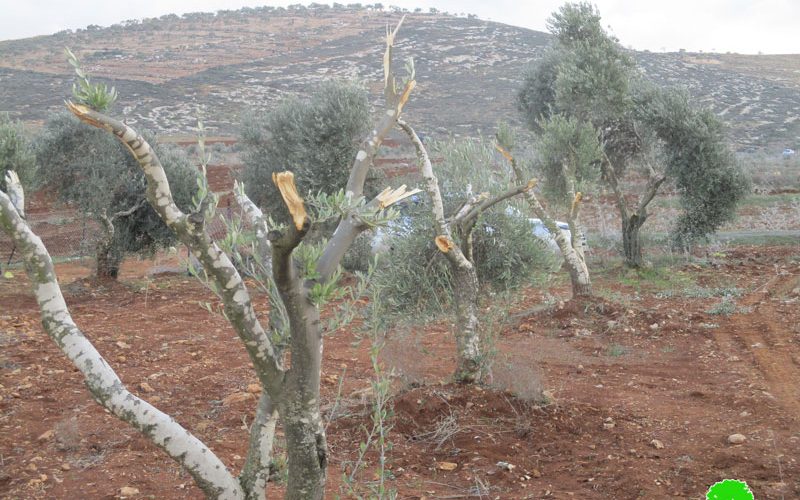 Violation: cutting and sabotaging olive trees.
Location : Turmus'ayya / North Ramallah.
Date: 24/11/2018.
Perpetrators: "Adei Ad" settlers.
Victims: 3 families from the town.
Description:
In the evening of Saturday, a group of fanatic settlers from "Adei Ad" settlement sneaked into Turmus'ayya town and sabotaged 13 olive trees in As-Seder area , aging 35 years. Noteworthy, the targeted land is about 150 meters from "Adei Ad" settlement.
Same gangsters group sneaked into Al-Dhahrat area and sabotaged 11 olive trees aging 5 years old, and destroyed 27 m of a siege surrounding the land.
Settlers left the following damages:
Said Za'atar : 9 trees.
Rabah Hazmeh: 10 trees.
Hasan Hazmeh: 5 trees.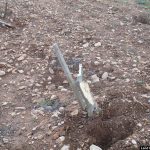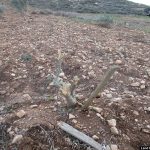 Settlers attacking olive groves in Turmus'ayya
"Price tag" gangsters frequently target olive trees, as Olive tree is a symbol of the land Arabism and the strong connection between man, land and history.
About Turmus'ayya:
 It is located 25 km to the north east of Ramallah city. It has a population of 3736 people (according to a 2007 census). Its total area is 18139 dunums, 1350 of which are built-up area. About 11218 dunums of land are under Area B (PA is in charge of civil matters with Israel responsible for security) and 6921 dunums are under Area C (Israel maintains full security and administrative control).
The Israeli occupation confiscated vast areas of the village for the benefit of the following colonies:
Shilo and Mizpe Rahel devoured 1023 dunums
Mizpe Rahel  devoured 706 dunums
The bypass road number 60 stole 12.5 dunums
Prepared by
 The Land Research Center
LRC