The Israeli occupation violations against structures in Masafer Yatta
LRC documented many demolition operations in Masafer Yatta in September 2018:
September 03 , The Israeli occupation troops demolished Yusif Abu Aram's home in Qawawis – east Yatta- Hebron governorate.
September 09 , fanatic colonists raided Al-Humra area and threw stones on Palestinian houses east the town.
September 22, Israeli troops and civil administration raided Qawawis town and confiscated a water tank belong to Isac Jabareen , the tank is used to transmit water to use in construction, the Israeli troops confiscated it to halt any construction projects in the town.
September 27, "Maon" fanatic settlers raided At-Tawani village east yatta and sabotaged 20 olive trees belong to Rabie clan from "Al-Humra" area, this is the second assault, settlers sabotaged 8 olive trees at the beginning of September, back then affected citizens filed a complaint to the Israeli police, but they did not do anything.
October 2, 2018, Israeli troops and civil administration raided Al-Halawa town in Masafer Yatta and confiscated a tent (30 m2) owned by Ahmad Abu Aram.
It should be noted that the Israeli occupation authorities have recently stepped up their attacks against the citizens and their houses in the villages of Masafer Yatta. The Israeli occupation forces closed most of the roads leading to Masafer Yatta. They also closed the roads linking the communities to each other. Therefore, complicated restrictions on movement were imposed   on locals on the occupation's claim of "closed military zone no. 918". Such measures are taken to compel citizens to leave the area to facilitate the occupation's control in favor of the settlements and the occupation army camps
Recently, "Raghafim" settlement organization has been monitoring construction works in the villages of Masafer Yatta. They launched drones to take photos of any activity and sent them to Israel Civil Administration to take actions against Palestinians.
Masafer Yatta:
Masafer yatta consists of several Bedouin and rural communities, Masafer Yatta inhabitants resided close to agricultural areas and postures, most of them depend on animal breeding and agriculture for income.
Masafer Yatta has an area of 36,000 dunums adjacent to the green line.
Masafer Yatta consists of 15 rural and Bedouin communities populate (1606) people.
Masfer yatta area is classified within area C according to Oslo conventions (under Israeli administrative and military full control).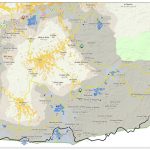 Prepared by
 The Land Research Center
LRC