Ravaging a base of an under construction facillity in Deir Istiya/ Salfit city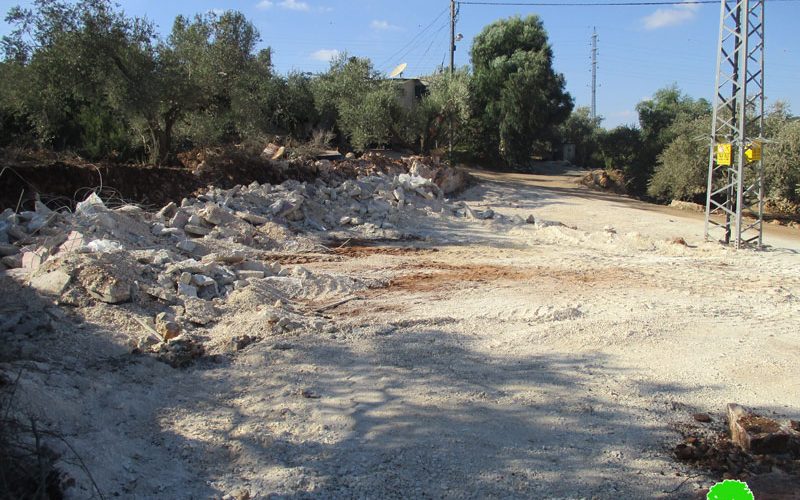 Violation: Demolition of a commercial facility's base.
Location: Deir Istiya- North west Salfit city.
Date: September -6 -2018
Perpetrators: Israeli occupation army.
Victim: Villager Mustafa Abu Zeid.
Description:
Under the pretext of building without getting a proper permission in area C, members of the Israeli occupation army broke into Deir Istiya town, north west Salfit city at 6:00 am of Thursday targeting the base of an under construction commercial facility close to a bypass road of eight illegal colonies in the area. Owner Mostafa negated receiving any preceding notices from the occupation before carrying out the demolition.
Mustafa (45 years) testified that the ravaged base has an area of 120m2 and he was going to build a steel barracks over it to use it in trading building materials, Mustafa is the supporter of a family consists of 6 members, 3 of them are children.
Mr Saed Zedan head of Deir Istiya municipality told LRC observer:
" Deir Istiya is targeted by constant Israeli assaults which devoured wide areas of the villages lands. Nevertheless, there are 14 notified facilities to stop work, other than the continuous harassments of the so called authority of preserving nature against Palestinian farmers and prohibiting them from reaching their lands"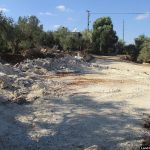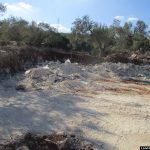 Photos 1+2: The ravaging of the base of the facility
Deir Istiya:
It is located 6 km to the north west of Salfit on Mountain Ath-Theeb (the wolf). Its total area is 34, 765 dunums including 1527 dunums of built-up area. 40 % of the total area of Deir Istiya has been subjected to colonial activities. Deir Istiya is surrounded by many Palestinian towns and they are Kafel, Haris , Qarawa Bani Husan, Qira, Zita Jama'aen, Jeensafut, Azun Ash-Shamaliya, Tel , Saneria, Bidya and Amateen.
The town is inhabited by around 3696 people in 2017 census, who depend largely on herding and agriculture in their living knowing that fertile soil and plenty of water are available.
It is considered one of the most concerned towns with education, compared to other surrounding towns and villages.
According to Oslo convention the area is classified to two parts , 18 % of the towns land are classified as B areas (6132 dunums), the rest of the town are C areas with a percentage of 82 %  (27997 dunums), 40 % of the towns land   is subject to colonial activities and colonies that are sporadic all over it, trying to seize every dunums and invades every place like cancer.