Demolition in Az Zuweidin town/ Hebron governorate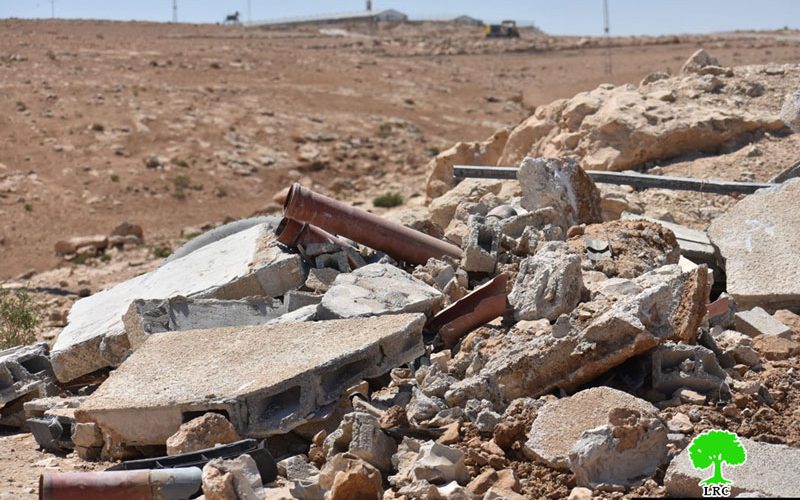 Violation: Demolishing a storeroom and an outdoor bathroom.
Date: September- 02-2018.
Location: Az-Zuweidin – Yatta town / Hebron governorate.
Perpetrator: The so called Israeli civil administration.
Victims: Villagers.
Description:
Israeli occupation civil administration and their heavy machineries raided the area of Az-Zuweidin and carried out the demolition of a public outdoor bathroom built be villagers, (40 m2) and a storeroom (20 m2) belong to Mohammad Ka'abneh, on the pretext of building without permission in area C (according to Oslo agreement).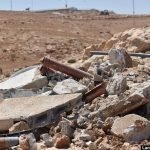 Photo 1+2 : The outdoor bathroom after the demolition attack.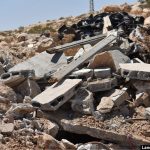 Photo 3: The storeroom after the demolition attack.
The occupation authorities had served stop work orders to both the bathroom and the storeroom in July 22- 2013. Owners proceeded in permission procedures and hired a human-rights lawyer to follow up the case in the Israeli court.
Mohammad Ka'abneh one of the affected villagers said the occupation authorities refused to grant permission and issued a demolition order, through the human rights lawyer, affected villagers filed a petition to the Israeli Supreme Court, but the court rejected the petition.
For more information read the following RC reports:
Stop-work-and- construction- orders for a grocery shop and public toilet in Hebron