The Israeli occupation forces Halt rehabilitation work on agricultural lands in Sir / Qalqilya governorate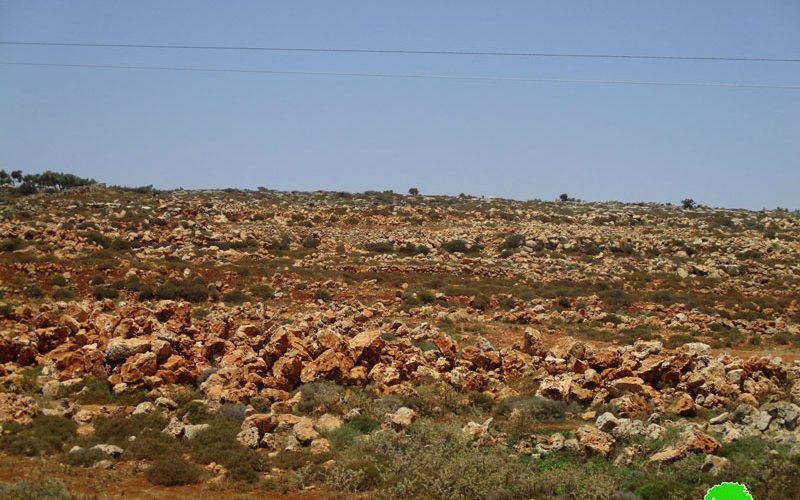 Violation: Halt of rehabilitation work on agricultural lands and confiscating a dozer.
Location: Sir town / Qalqilya city.
Date: July 1st / 2018.
Perpetrator: The Israeli occupation forces.
Victims: farmers Khaleel Ash-Sheri and Yusif Ash-Sheri.
Description:
Sunday afternoon the Israeli occupation army raided Sir and headed to a 9 dunums land going under rehabilitation work belong to Khaleel Ash-Sheri.
It is reported that the Israeli occupation forces headed to the work location and forced farmer Khaleel to leave the land, then confiscated a "Komatsu" dozer was used in the rehabilitation work and Belong to Yusif Ash-Sheri.
Affected farmer Khaleel told LRC observer:
"I own a 9 dunums land in Sir, in June 2018, I started a rehabilitation project in my land, in July 1 Israeli troops and an officer from the civil administration showed up and forced me to stop under claims that the land is in area C, where I need a permission for any rehabilitation projects. In reality, The Issue is not about working without a permission than it is about keeping the land reserved for colonial expansion"
Photo 1-2: Khaleel's plot.
Noteworthy, The Israeli occupation prohibited many agricultural developmental projects, most recently in June when the occupation's troops halted work on a land and opening an agricultural road between Izbet At-Tabeeb and Azzun . On the other hand, Israeli illegal settlements continue to expand on the expenses of Palestinian agricultural lands.
Sir in lines:
9 kilometers north Qalqilya, Sir Is surrounded by Kafar Abush and Kafar Zibad (north) , Azzun (south), Kafar Laqef (east) and Jayus (south).
Sir has an area of 2242 dunums , 278 of them are the town's built up area.
Sir consists of five main clans they are Za'arour , Alwan,  Hantash , Ash-Sheri  and Ar-Rabe'.