"Megron" fanatic colonists assault a Palestinian herder in Deir Dibwan / Ramallah governorate
Violation: Assaulting a Palestinian herder and his cattle.
Location: Deir Dibwan- North Ramallah governorate.
Date: July 07 /2018.
Perpetrator: "Megron" fanatic colonists.
Victims: Farmer Mohammad Sarmeh family.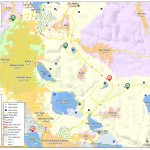 Description:
Saturday, July 3-2018, Herder Mohammad Sarmeh (36) was leading his herd (120 sheep) to postures he frequently used in Deir Dibwan, in the afternoon he was shocked when 9 masked settlers holding sharp tools and batons, attacked his herd, they killed 4 sheep and injured other 5 before other Palestinian herders rushed to help Mohammad, settlers ran away.
The postures used to be the location of "Megron" illegal outpost, and about 2 km away from Palestinians homes in Deir Dibwan.
Photos 1-3: The affected herder.
Mohammad Sarmeh told LRC observer:
" The fanatic settlers were standing about 15 meters away, and they started throwing rocks towards me, I did the same, and my brother Ahmad rushed to call herders in the area to help us, during that time, settlers attacked the sheep, killed 4 and seriously injured other 5, when other herders and my brother Ahmad reached the place, settlers ran away"
Noteworthy, The Israeli police and the Palestinian coordination civil office came by and took information about the assault, but did not do anything.
Adli Sarmeh (Mohammad's father) asserted:
"The Israeli occupation claim that they removed "Megron" outpost but settlers are continuously present in the area, during the recent 4 years, settlers assaulted many farmers in Mikhmas, Deir Dibwan and Burqa of north Ramallah towns, in the eyesight of the Israeli army who did not do anything to stop them"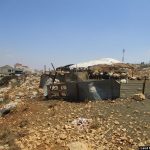 Photo 4: The targeted postures.
"Megron" outpost:
Megron was established by 5 radical religious Jewish families in 2001 on 100 dunums from Deir Dibwan and Burqa lands, in 2006 number of Palestinian owners filed a complaint to the Israeli court using the legal documents they have and prove that the plots are their properties, the case reached the Israeli supreme court, in December 17 of 2006 the Israeli supreme court passed a decree to remove the Illegal outpost, in 2008 "Megron" was removed, but until this day Israeli settlers are present in the area carrying assaults against Palestinian farmers in the eyesight and under the protection of the Israeli occupation army.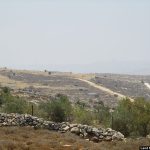 Photo 5: The location of "Megron" settlement.
About Deir Dibwan[1]:
8 kilometer east Ramallah, Ramallah is surrounded by Ramon and Ein Yabrud (north), Beitin (west), Al-Nuwe'ma and Ein Dyuk Al-Fuqa (east) , Anatta, Mikhmas. Burqa from the south.
Deir Dibwan has a total population of 4169 people according to statistics conducted in 2017. It has a total area of 74,285 of which 1,789 dunums are a built-up area of the village.  The occupation devoured (4121) dunums for the following purposes:
1: settlements confiscated 1346 dunums:
| | | | |
| --- | --- | --- | --- |
| Settlement's name | Establishing year | Area of confiscated land | Number of settlers |
| Kokhav Yaacov | 1984 | 51.4 | 3,918 |
| Mitzpe Danny | unavailable | 87.7 | unavailable |
| Neve Erez | 1981 | 1.114 | 980 |
| Maale Mikhmas | unavailable | 62.7 | unavailable |
2: Bypass roads (458 and 457) devoured over (1,543) dunums.
3: Military camps devoured (1,232)dunums
According to Oslo conventions The areas are clarified in donums as following:
Area A (307) donums
AreaB (12,925) donums
Area C (61,052) donums .
[1] GIS – LRC
Prepared by
 The Land Research Center
LRC