"Leshem" imposes a great threaten on Palestinian environment and land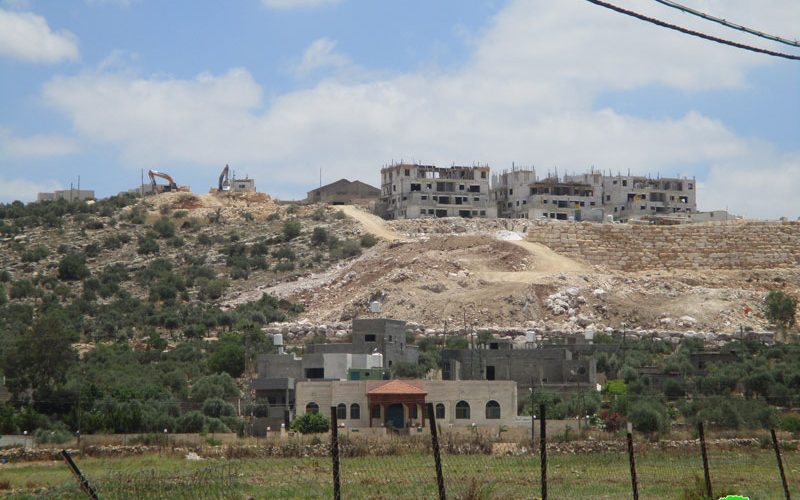 Violation: " Leshem" imposes a threaten on Palestinian land and environment.
Location: Deir Ballut – Salfit governorate.
Date: June 28 -2018.
Perpetrator: The Israeli occupation forces.
Victims: people of Deir Ballut.
Description:
"Leshem" settlement is only an example of Israeli human rights and international laws violations in Palestinian suburbs.
Israeli media revealed that there is an official resolution to establish a sewage water station in Deir Ballut village, the station will serve number of Israeli settlements : "Leshem , Eli Zehav and Bedoil" in confiscated lands from Deir Ballut and Kafr Ad-Dik western Salfit governorate.
Wastewater has a major impact on the lives of the residents of the village as it forms a great ecological and environmental threat to the village and is laden with health hazards, Such crime helps spreading diseases and causes the economic wheel to get badly struck. Crops and plants will go bad. Thus the source of income of many farmers will be cut off.
One negative side effect of the sewage water is the spread of rats and flies that carry many diseases and destroy the bio-diversity of the area.
International human rights stated the rights of people to clean and healthy environment.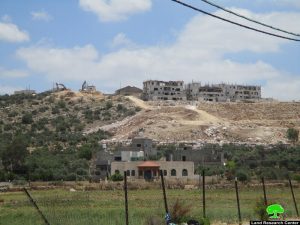 Picture 1: Leshem settlement
Expanding "Leshem" settlement
Noteworthy, Leshem also imposes a great threaten on land and habitation.
In June it was observed that new residential units of "Leshem" settlement are only 9 meters away from Bab Al-Marj Palestinian quarter which contains 20 houses of 20 families.
Yehia Salim Head of Deir Ballut municipality told LRC observer:
"The Israeli occupation forces claim that "Leshem" settlement is expanding on Israeli state's lands, this imposes a great threaten on people of the area."
Despite the Palestinian cooperation office and Colonization and Wall Resistance Commission complaints to the Israeli side nothing was done to stop the violations.
The Village of Deir Ballut:[1]
The village is located on the Green Line west of the Governorate of Salfit at a distance of 20 kilometers from the City of Salfit. The total area of the village is about 13,941 dunums of which 503 dunums are its built-up area. Its population is about 3873 in 2017 census, most of whom depend on agriculture as the main source of income.
The dependency of agriculture has risen sharply after the inception of the second Intifada due to the inability to access Israeli job market.
The main agricultural products of the village include garlic, okra, cucumbers, wheat and olives. The presence of a water spring in Wadi Al Ain in the southern parts of the village has helped the agricultural sector to prosper. A for the drinking water of the residents of the village, they rely on water cisterns as well as on the Israeli Water Company.
In terms of the main clans in the village, there are 9 of them including Tuffaha, Khair, Abdullah, Qasem, Qaroush, Mishel, Mustafa, Musa and Hadrous.
[1] GIS- LRC
Prepared by
The Land Research Center
LRC