Stop-construction order on residences and agricultural facilities in Ras Al-Ahmar/ Tubas Governorate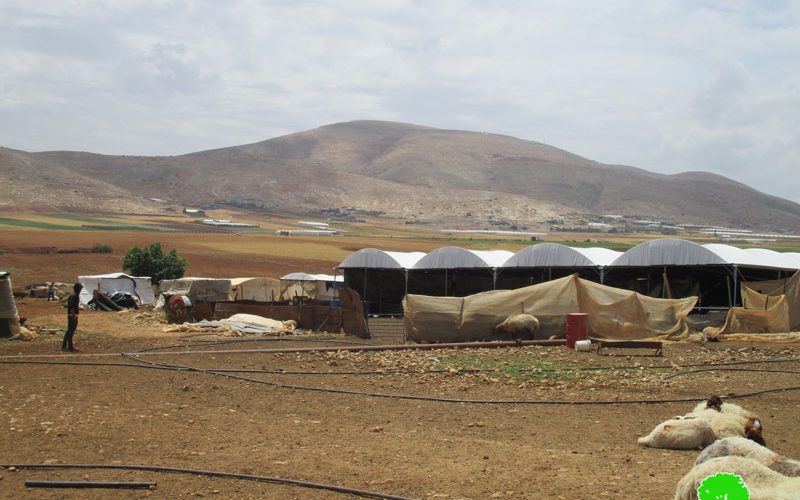 Violation: notifying to stop the construction.
Location: Ras Al-Ahmar / Tubas Governorate.
Date: May 6 / 2018
Perpetrators: the construction and Planning Committee of the Israeli occupation
Victims: families in the town.
 Details:
On May 6, 2018, the so called Planning and Construction Committee- Israel Civil Administration raided Ras Al-Ahmar area and served stop-construction orders to 3 families on their residences and agricultural tents in the pretext of unlicensed construction within area classified C according to Oslo Accords.
 According to the military order, May 31 will be the date of the session of the Planning Committee in the so-called Beit El court to consider the legal status of the notified structures. The following table provides information about the violation:
Affected villager
Family members
Children

Under 18

No. of sheep
Order number
Notified structures m2
notes
photos
Residential tents
Sheep tents
barns
Sa'er Odeh
7
5
83
050451
2 residential tents (each one 45m2)
-2 sheep tents (each one 60m2)

– feed tent 12m2

Barn 90 m2
Received stop-work order previously
Afo Odeh
7
5
92
050452
2 residential tents (each one 45m2)
-2 sheep tents (one of them 60m2 the other 45 m2)

Barn 90 m2
eceived stop-work order previously
Jihad Odeh
4
0
300
050453
2 residential tents ( 80 + 45)m2
3 sheep tents 45+90+18 m2

Store tent 18m2

Barn 120m2
Ahmad Al- Abesy
9
0
0
050454
Notifying 3 water lines (70 meters *2 inches)
4+5+6
total
27
10
475
6
9
3
Source: Field observation – Israeli violations monitoring section – LRC , May 2018
According to Affected villager Ahmad Al-Abesi : " The notified water line is used to transfer water from Al-Buqia'a level land artesian well  to his 70 dunums farm, 20 dunums are cultivated with grapes, 30 dunums are cultivated with cucumber and the rest are being prepared for irrigated farming, the order against this water line threatens agriculture in the whole Al-Baqea'a level land"
Affected villager Jihad Bane-Odeh sees that such orders are the occupation's way to evict people of the area, he told LRC observer: "We are preparing the necessary documents to apply them to Jerusalem Legal Aid and Human Rights Center through Tubas Governorate, but in reality this is useless, the occupation attempts to transform the land into military training camp, that explains the frequent demolitions and eviction of Palestinians who have been in the land for many decades"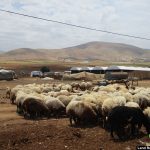 Photo 1: A view of Al-Baqea'a level land area.