New colonial activity in Revava settlement/ Salfit governorate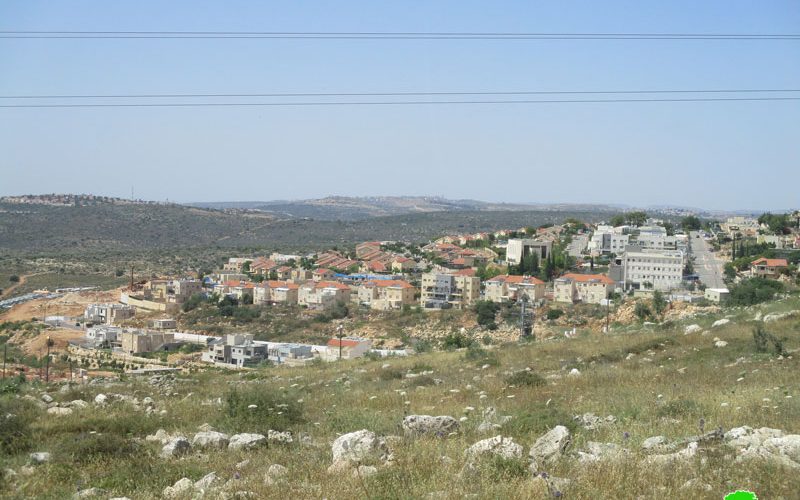 Violation: New colonial and industrial zone.
Location: Haris /Salfit.
Perpetrator: "Revava" illegal colony.
Date: May 01 -2018.
Victim: villagers of Al-Haris.
Description:
The Israeli occupation colonial expansion in West Bank is still active, especially in Revava illegal settlement northern Salfit governorate. Recently, the settlement's council of Revava implanted a new industrial and commercial zone in the southern side of the settlement, now the mentioned settlement transferred from only residential to industrial and commercial.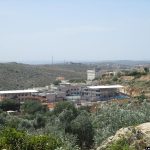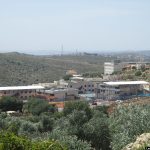 Photo 1-2: The new industrial and commercial zone.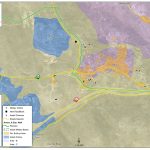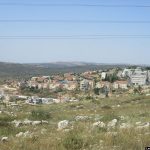 Photo 3: Revava illegal settlement.
Field observation shows that the subjected areas in the expansion, are part of Al Haris village lands, the occupation confiscated the mentioned land from Palestinian owners in the 80s under the claims of "states property".
Ahmad Dawood head of rural council in Al-Haris town told LRC observer: "Since a while now, the occupation is carrying out schemes to Judaize the area of Salfit, and take over natural resources of water springs and agricultural lands through military orders, The new expansion in Revava settlement reveals the occupation's plan to transform the mentioned settlement into a central one".
Salfit governorate is targeted by Israeli colonial expansion, in the recent few years, many new factories were built in "Burkan" settlement and zone west "Ariel, and another zone in "Eli Zhaf" and a third one in "Immanuel" which plays a big role in Judaizing the area and causing great damages to the environment.
About Revava colony:
The colony of Revava started in 1991 on confiscated lands from Deir Istiya village. It totals 1540 dunums in area, of which 436 are the colony's built up area. Revava has a total population of 703 .
The colony of Revava, since its establishment, formed an obstacle in the face of the Palestinian building movement in the area of Deir Istiya in addition to the confiscation of vast area of agricultural lands and the ban on sheep grazing in the periphery of Israeli colonies.
About Haris:
Seven km to the northwest of Salfit governorate, Haris is located with a total land area of 8769 dunum, of which 190 dunums are the village's built-up area. Haris is surrounded by the villages of Deir Istiya from the north, Kifl Haris from the east, Kfar ad-Dik and Bruqin from the southwest and Qarawat Bani Hassan from the west.
It has a total population of 3740 people according to the census of Palestinian Central Bureau of Statistics for 2009. Those people hail from the following families: Abu Atta, Dawoud, Salamih, Sultan, Shihada, Souf, Faz', Awwad, Qasim, and Klaib. The Israeli occupation confiscated 3631 dunums from the village as follows :
Israeli colonies confiscated 2672 dunums as detailed in the below table
| | | | |
| --- | --- | --- | --- |
| colony | Year of establishment | Confiscated area\dunum | Number of colonists |
| Kiryat Netafim | 1982 | 188 | 384 |
| Revava | 1991 | 269 | 703 |
| Burkan | 1981 | 177 | 1207 |
| Burkan Industrial | 1981 | 1346 | — |
| Ariel Industrial | — | 692 | — |
| Total | | 2672 | 2294 |
726 dunums were confiscated to open the bypass roads numbers ( 505, 4765, 5506)
The apartheid wall confiscated 233 dunums for its establishment. Upon its completion, the wall will isolate 7135 dunums
According to Oslo Accords, the lands of Haris are classified as follows:
631 dunums are classified as area "B"
7815 dunums are classified as area "C"