Israeli Occupation Forces demolish primary school of Zanuta hamlet in Hebron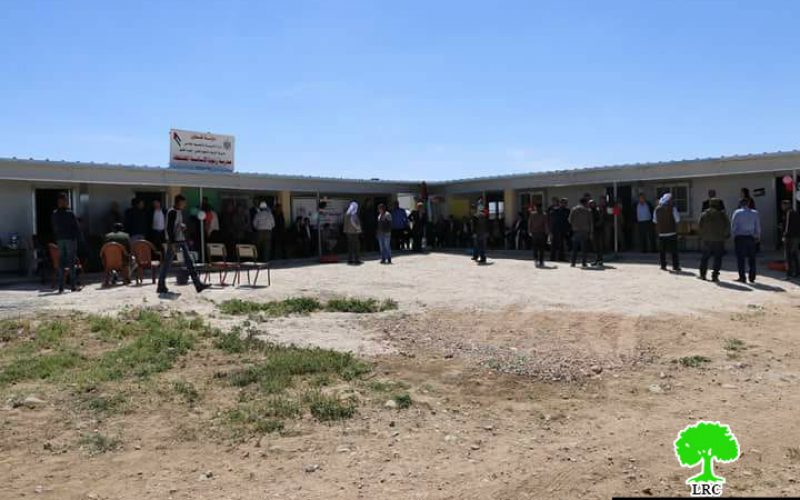 Violation: demolition of school
Location: Zanuta hamlet- Ad-Dhahiriya town
Date: April 09, 2018
Perpetrators: Israeli Occupation Forces
Victims: the school students
Details:
Israeli Occupation Forces demolished on April 09, 2018 Zanuta primary school that is located south of Ad-Dhahiriya in Hebron governorate. Locals said that a massive force from the Israeli occupation army accompanied by trucks and workers from Israeli private company raided the area, closed the main road and enforced a curfew. Shortly after, the force headed to the school dismantled the metal parts and loaded them onto the trucks.
Photos 1-4: sings of the demolition act
It is reported that Israeli Occupation Forces confiscated two toilet units relative to the school in addition to a drinking water unit and two other water tanks. After the demolitions, locals found a stop-work order on the school issued in the demolition date. The order said that April 26, 2018 will be for a hearing session for the Planning and Construction Committee- Israel Civil Administration in the Israeli court of Beit El to consider the status of the notified structure. Also, locals found a "confiscation notice" left in the area, indicating the seized items at time of demolition.
Photos 5+6: the stop-work order and the confiscation notice

It should be noted that the school was built in 2018 with funds from ACF organization. The school walls were tin plate, which the occupation force cut down and confiscated. What remained of the school was the cement foundations and pillars.
Photos 7+8: view of the school before demolition

Reportedly, the school is 120m2 and consists of six rooms, including four classrooms where 33 children learn. There are seven employees in the school, including five teachers, one headmaster and a janitor.
Next day after demolition, students took their classes on the ground. Residents of the area with help of other organizations set up tents to host the children and teachers to continue their learning.
Photos 9+10: school students collect what have remained of their school belongings

One school student, Raneen Samamreh, expressed fear and concern that she alongside with other students will have to go back to their old school, which is founded 5km away from their community.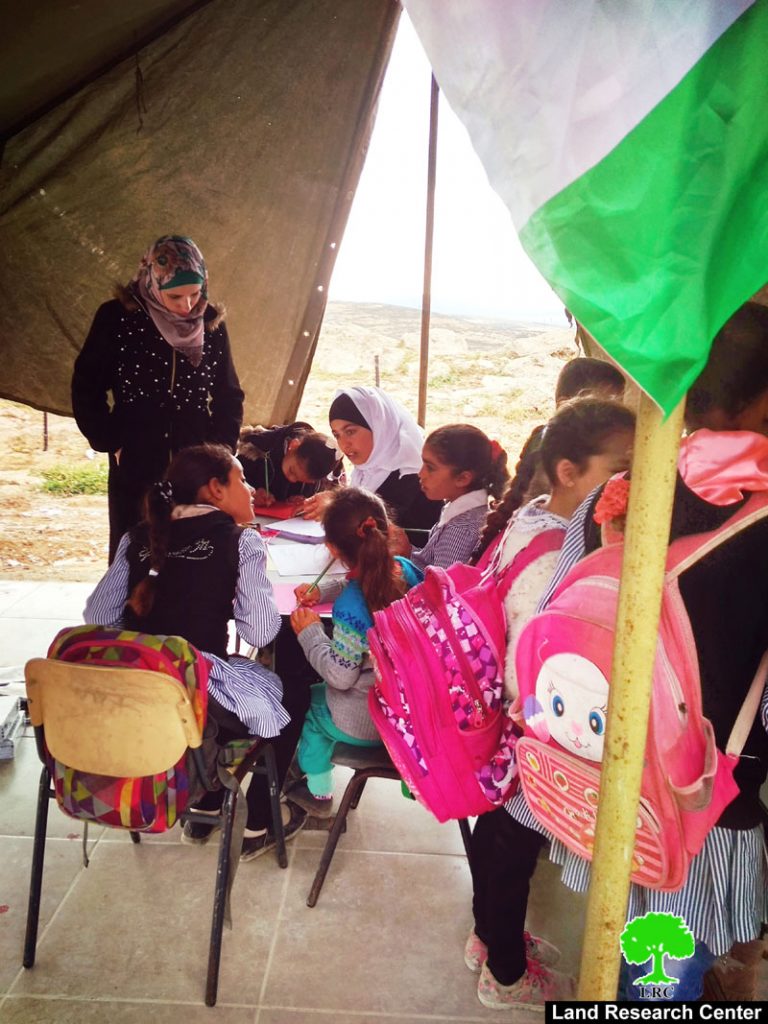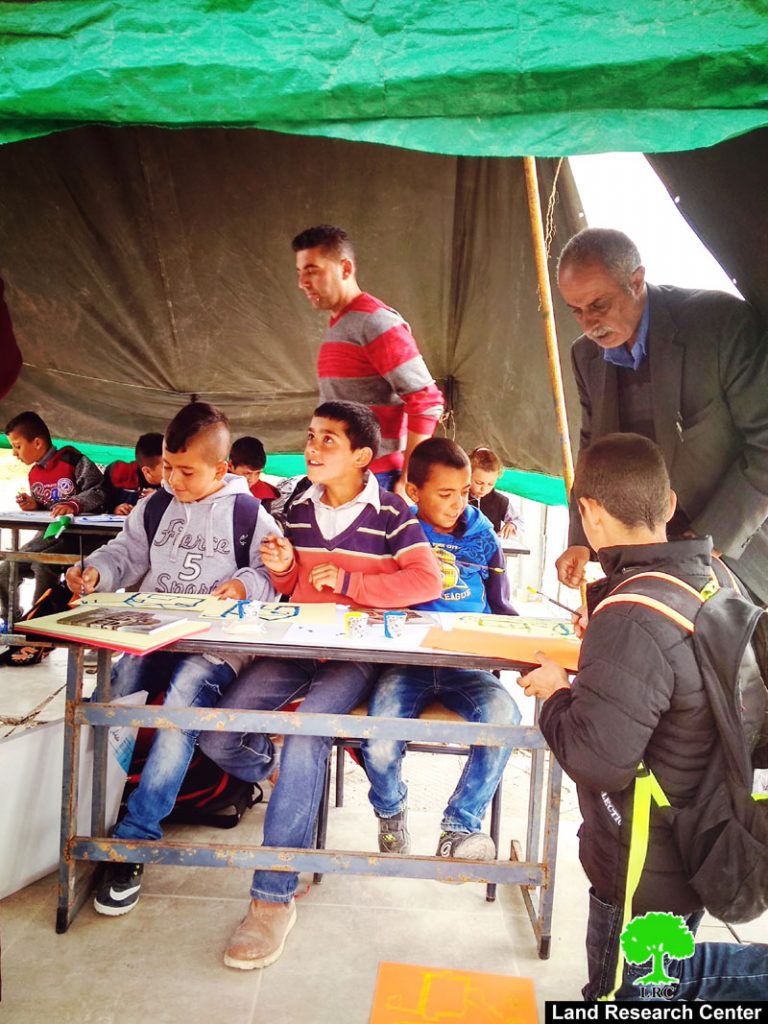 Photos 11+12: the school students take classes in tents
About Zanuta:
It is located to the south of Ad-Dhahiriya town in Hebron governorate. It populates 200 residents, who live in tents and tin-roofed structures and work in agriculture. Zanuta is edged by Metarim colony from the east, the bypass road number 60 from the north and west and the apartheid wall from the south.
Prepared by
The Land Research Center
LRC