Demolition of prisoner Ahmad Qamba'a home for (security claims)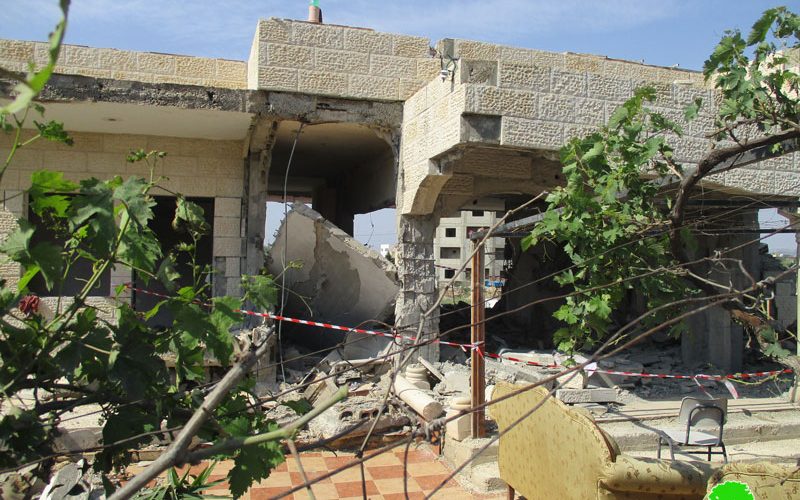 Violation: demolition a home.
Date: April 24 2018.
Location: Jenin city.
Perpetrators: The Israeli occupation army.
Victim: family of prisoner Ahmad Qamba'a.
Description:
In the early morning hours of Tuesday, April 24, members from the Israeli occupation forces broke into Al-Bustan suburbs north Jenin city ,closed the area and blew up Qamba'a family home. Ahmad Qamba'a (21 years) is kept in the Israeli prisons for security claims. The targeted home lies in Jenin city level land area, it consists of one floor (160 m2) , on an agricultural land with an area of (800 m2) It is a family home of 8 members ,2 of them are children.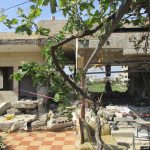 Photo 1-5: blowing odd Ahmad Qumba'a family home
About the new Israeli crime, Jamal Qamba'a (53 years) told LRC observer:
"We filed a petition to the Israeli supreme court in February 20 asking to withdraw the demolition order, as the house is a home of 8 members, and the owner of the home is not accused of any security accusations, but the court refused the petition and set April 17 for the demolition, but it was delayed due to Jewish holidays to  April 24"
Qumba'a family now stays in a room in Jenin refugees' camp after the demolition of their home, the occupation had demolished 6 residential apartments including Martyr Ahmad Jarar family home which caused the displacement of 3 families (17 members, 4 of them are children).
About the targeted homes in 2018 on security claims, read the following reports:
LRC observes that the occupation demolition policy is a collective punishment practiced against families of martyrs and prisoners. The occupation claims that these are policies to stop Palestinians from practicing any sort of resistance against the occupation or illegal settlers. On the other hand, settlers commit crimes constantly against Palestinians, like burning Ad-Dawabsha family, and run over Palestinian women and children with their cars especially in areas close to the settlements, cutting and uprooting thousands of trees yearly other than stealing lands for colonial expansion, all these assaults are protected by the Israeli army , while Palestinians who try to defend their properties and children are subjected of solo and collective punishments, Israeli occupation even unjustifiably accuse Palestinians of resistance in case they needed to demolish their homes for their colonial projects.