Israeli Occupation Forces demolish agricultural barrack in Ramallah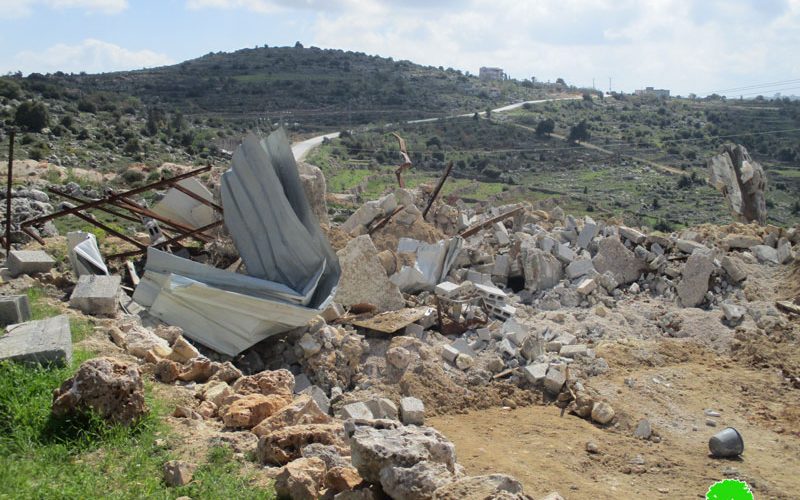 Violation: demolishing a structure
Location: Silwad town- Ramallah
Date: March 11, 2018
Perpetrators: Israeli Occupation Forces
Victims: farmer Kheirallah Amer
Details:
Israeli Occupation Forces raided on March 11, 2018 Silwad town from the eastern side; more specifically the area known as " Jabal Al-Asour" and demolished an under construction agricultural barrack under the pretext of unlicensed construction within area classified C according to Oslo Accords. Reportedly, the structure is of 90m2 in area and was built by metal slabs.
It is reported that the structure is owned by farmer Kheirallah Amer (47), who told Land Research Center that he embarked on establishing the barrack a year ago to house his sheep in it. At time, the farmer was served a stop-work order from the occupation and Kheirallah sought a legal organization to follow up on his case. Despite all legal efforts, the Israeli court of Beit El ruled the demolition of the structure.
The structure was the citizen's only source of livelihood to support a six member family including three children, taking into account that it cost 22,000 NIS.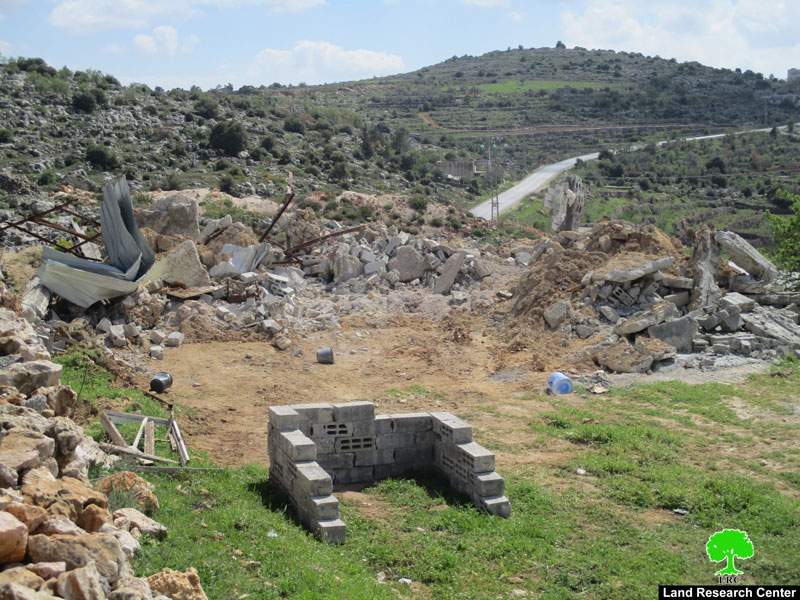 Photos 1-3: the demolished barrack
About Silwad :
It is located to the northeastern part of Ramallah with a total land area of 18,400 dunums of which 5,100 is built-up area. The town populates around 10,000 people according to the data of Silwad local council.
Colonies like Ofra and Amona, which are founded on the eastern part of Silwad, confiscated more than 21% of the town's lands.
Prepared by
The Land Research Center
LRC