Israeli Occupation Forces close roads and demolish houses in Jericho governorate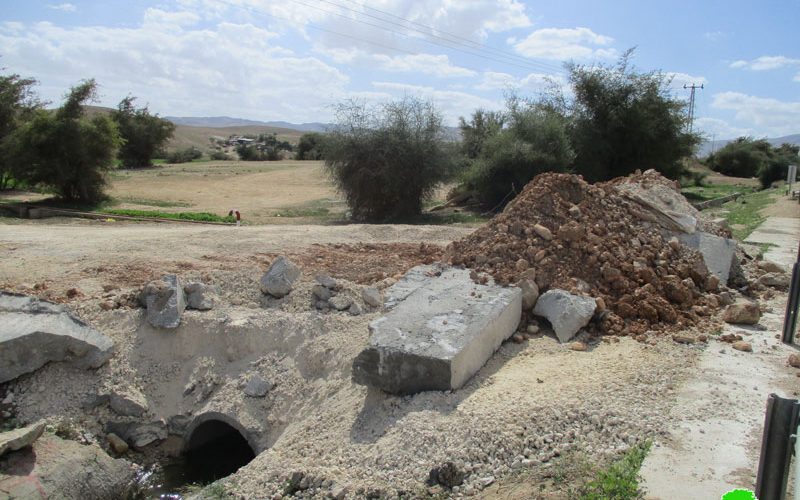 Violation: demolition and closure acts
Location: Al-Auja town- Jericho
Date: March 06, 2018
Perpetrators: Israeli Occupation Forces
Victims: residents of the area
Details:
The area of Al-Auja, north Jericho governorate underwent new attacks carried out by Israeli Occupation Forces in attempt to harass Palestinians and push them out to facilitate land takeover and confiscation. Reportedly, the attack took place on March 06, 2018.
Photos 1-2: an overview of the town
Sealing off two sub-roads:
It is reported that Israeli Occupation Forces raided the town and sealed off a sub-road via earth mounds. A military dozer created mounds and closed the road, which links the bypass road number 60 to Al-Auja artisan well.
The mayor of Al-Auja, Salah Fraihat, told Land Research Center the following:
"Al-Auja well is the most important water source in the town, it is used for irrigation and drinking as well. The well produces 180m3 per hour and pumps water to the town, it was lately rehabilitated through the Japanese organization JAICA. The well is so important to provide irrigation water for the agricultural sector, especially after the occupation dried up other water sources. Due to that measure, agricultural productivity decreased from planting 25 thousand dunums to only 5 thousand dunums".
Photo 1: the targeted artisan well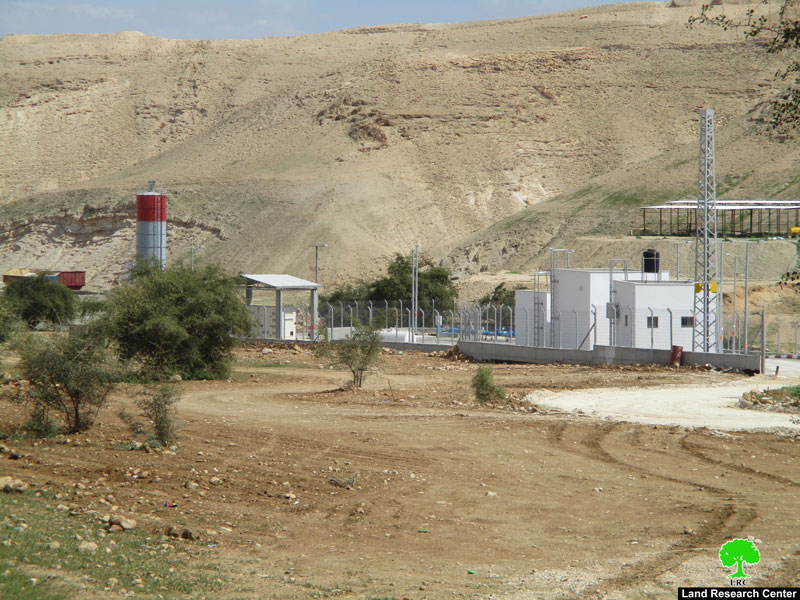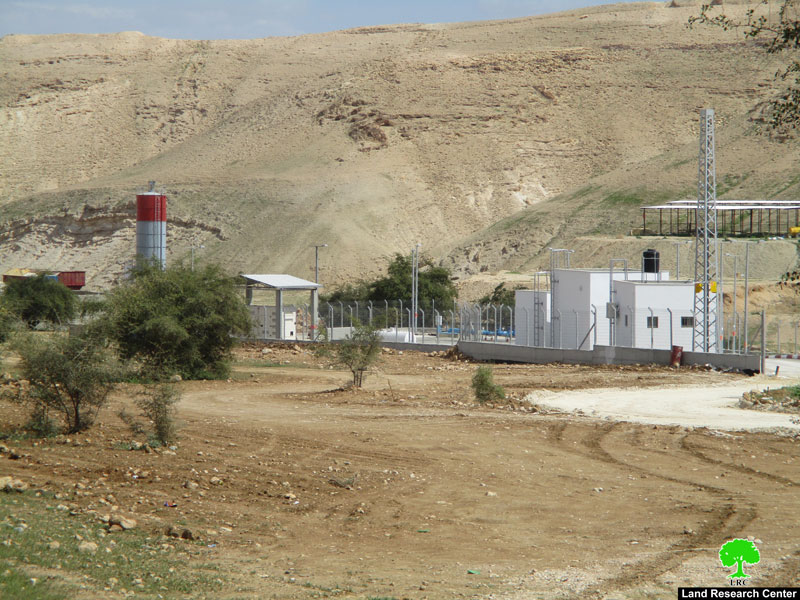 Photo 2: the closed road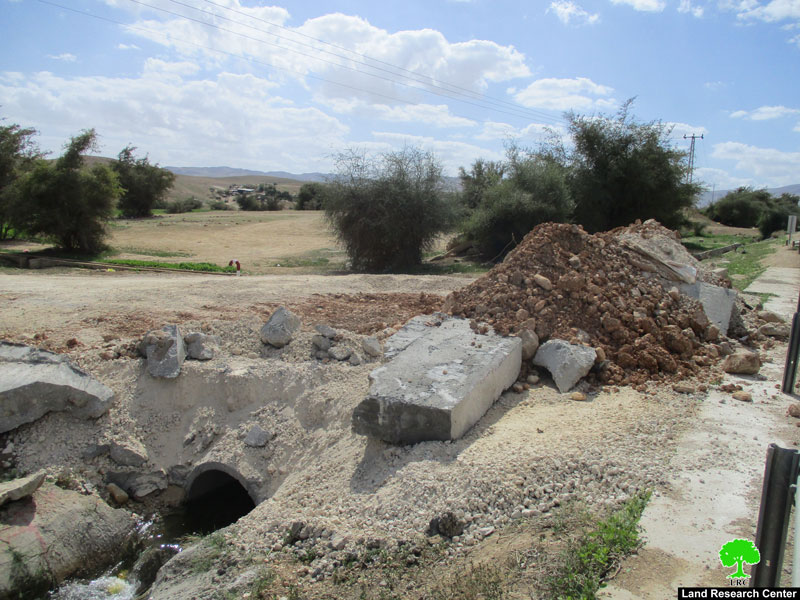 In the same context, Israeli Occupation Forces also closed another sub-road 200 meters to the east of the artisan well. Noteworthy, the road links the bypass road to Al-Yasini factory, which is now closed due to the recent measure.
One worker at Al-Yasini factory, Ahmad Dardouk, told Land Research Center the following:
"The cement factory is source of living for eleven workers, it is also a pillar to the economic wheel in the area. Since the road got closed, the factory shut down because the road was the only linking point to the town".
Photo 3: the targeted factory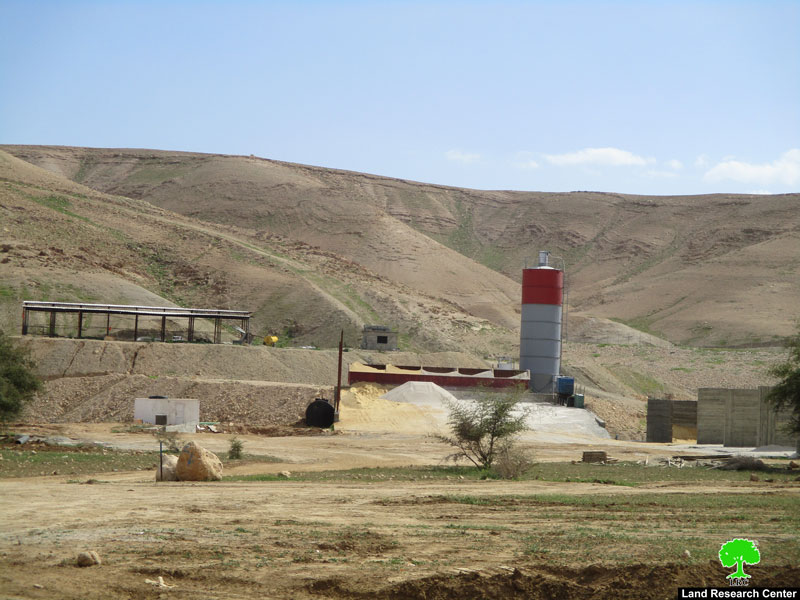 Photo 4: the closed road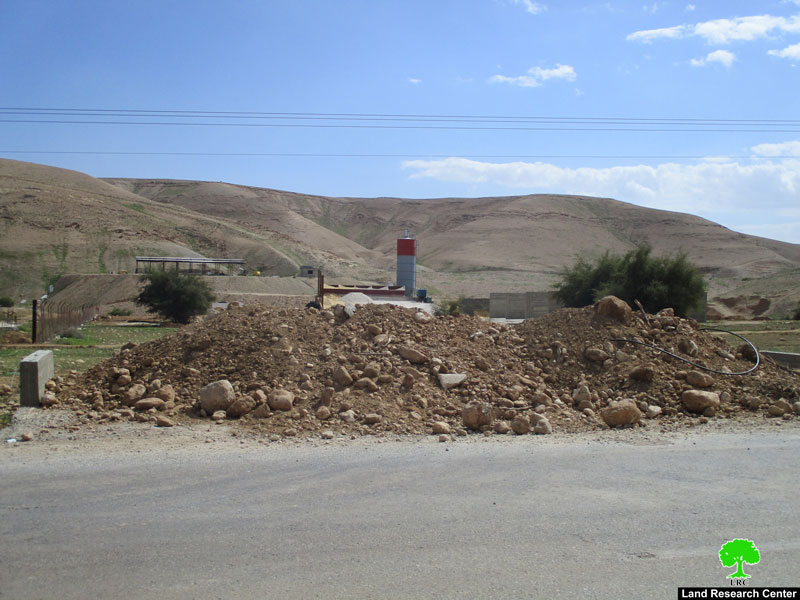 Demolition of a house in Al-Auja:
To the east of Al-Auja town, Israeli Occupation Forces demolished a 110m2 brick house and some retaining walls that surround half a dunum parcel of land on the claim of "unlicensed building" in area classified "C" according to Oslo Accords.
Reportedly, the house belongs to the Jerusalemite owner Nash'at Hamdan.
Photo 5: the demolished house of Hamdan
About Al-Auja:
Al 'Auja is located 12 km to the north east of Jericho city, adjacent to the Jordan River. It is edged by the eastern regional road that leads far north to Bisan. Its total area is 106399 dunums, 1186 of which is built up area of the village. (Source: Geograph ic Information System- Land Research Center)
The Israeli Occupation captured 4717 dunums of Al 'Auja for colonial expansion purposes besides having several military bases there that devoured 1600 dunums. Road no. 90 which is 8180 meters long took away more than 818 dunums of Al 'Auja.
5 colonies are founded on Al 'Auja land and they devoured 2299 dunums of the village lands. The colonies are: Gilgal, Netiv Hagedud, Niran, Yitav and Nihal Tsoori. (Source: Al 'Auja village council)
Photos 6+7: an overview of the town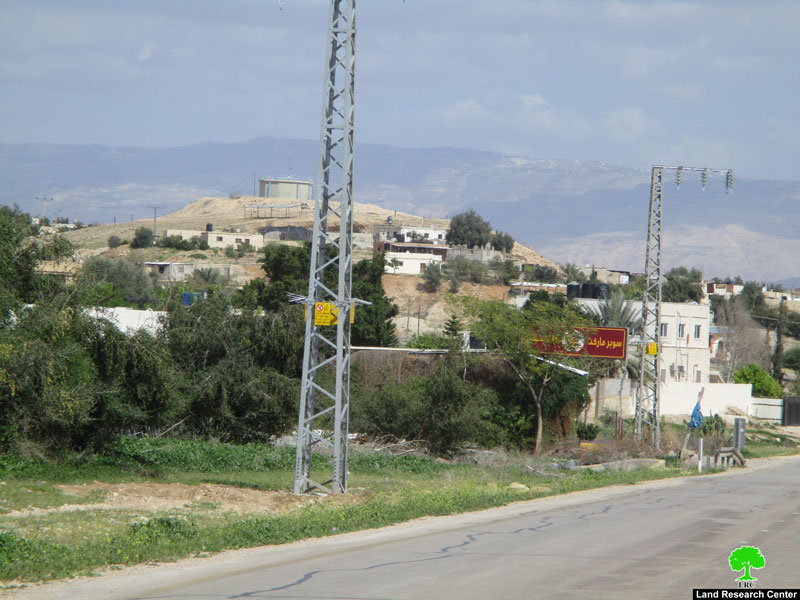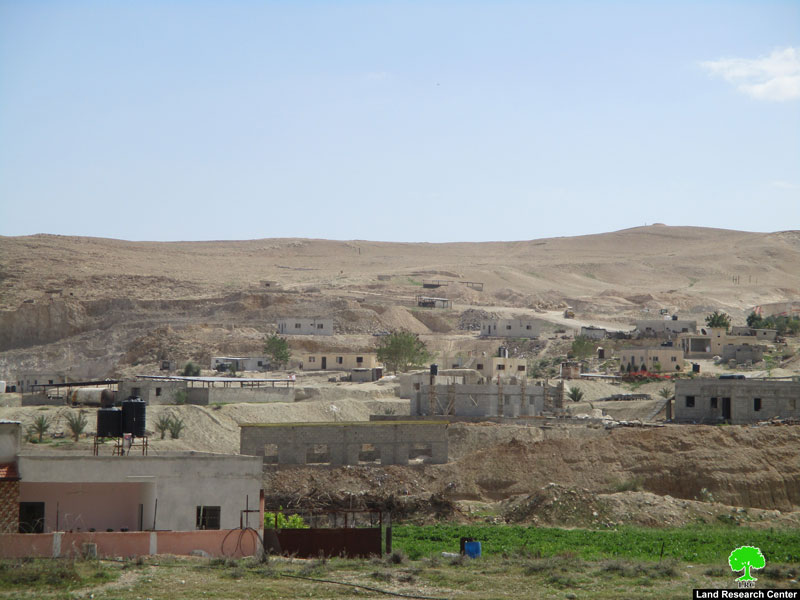 Prepared by
The Land Research Center
LRC