Israeli colonists establish new outpost east Hebron Governorate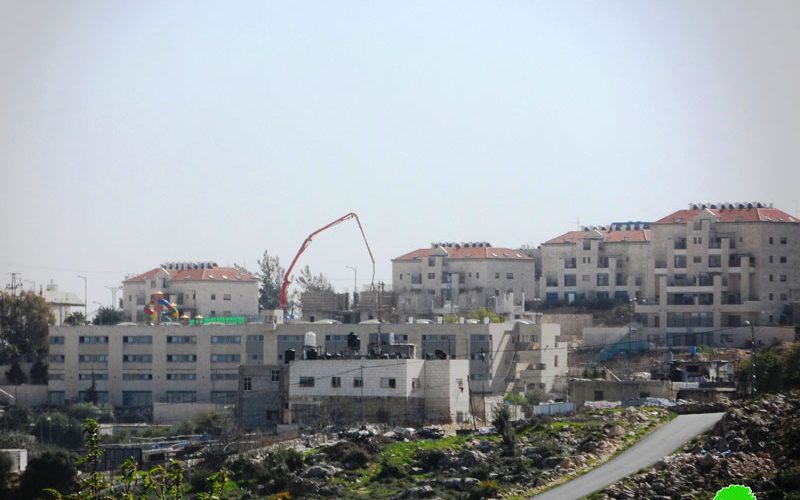 Violation: establishing illegal outpost
Location: Thugrat Al-Abid- Hebron
Date: March 05, 2018
Perpetrators: Israeli fanatic colonists
Victims: citizens of Hebron
Details:
Colonists of Qiryat Arbaa established on March 05, 2018 a new colonial outpost on confiscated Palestinian lands in east Hebron governorate. Reportedly, a group of colonists broke into a parcel of land in the area known as "Thugrat Al-Abid", ravaged it and installed Israeli flags, banners and water cisterns. By noon, Israeli trucks brought four caravans that were later installed in the area with the help of Israeli Occupation Forces. At time, owners of the lands were not allowed to access their property.
Photos 1- 10: colonists at time of establishing the outpost
It is worth mentioning that the new outpost is located opposite to Qiryat Arbaa and Kharsine colonies. The outpost is founded on confiscated lands with a total area of 40 dunums that belong to Eideh family from Hebron. Palestinians fear colonial expansion. Colonists take over lands and then install caravans on them as the first step for takeover and expansion.
It is reported that colonists' interest in the recently targeted lands began in the eighties. Israeli Occupation Authorities banned owners entry and access to their lands. At the other hand, colonists attacked those lands and uprooted olive seedlings from there. Kharsine colony has been and is still undergoing rapid expansion at the expense of Palestinian lands from Hebron governorate.
Photos 11+12: the expansion works in Kharsine colony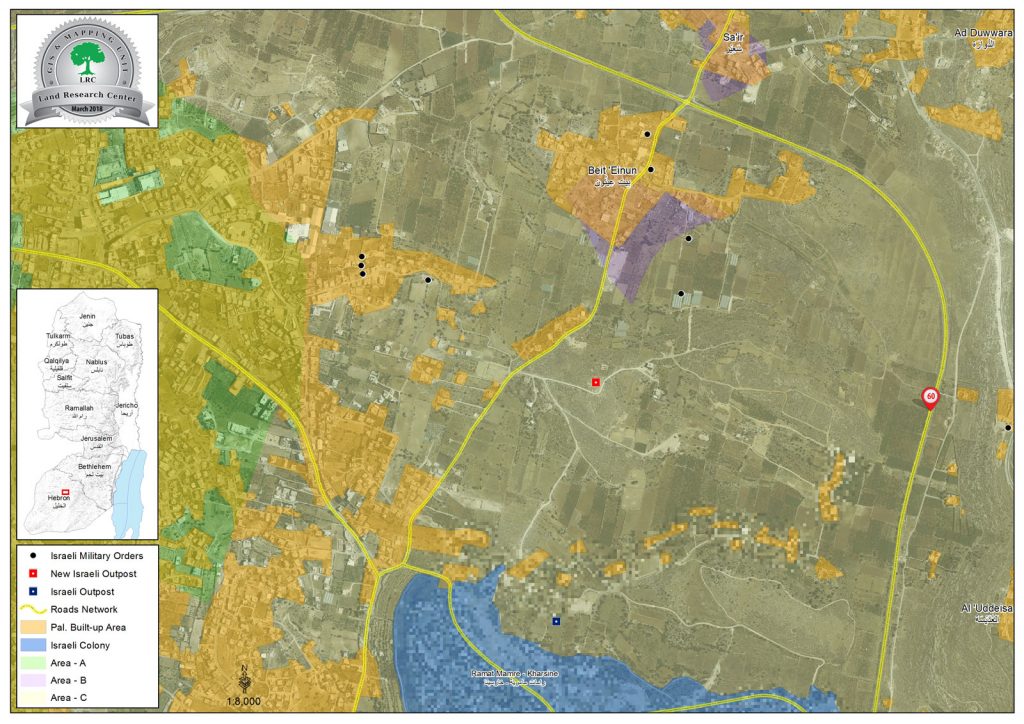 Prepared by
The Land Research Center
LRC