Israeli colonists assault Palestinian farmer in Al-Tuwani area of Hebron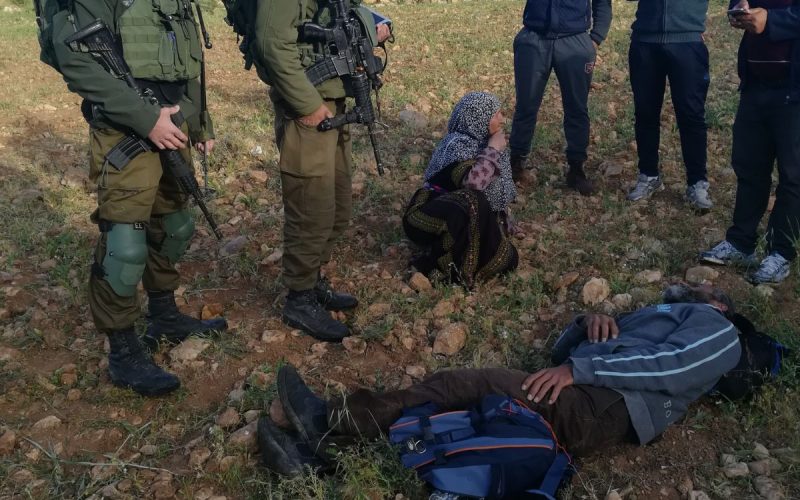 Violation: assaulting a farmer
Location: Al-Tuwani- Yatta town
Date: March 25, 2018
Perpetrators: Ma'on colonists
Victims: citizen Jumaa Mousa Rabai
Details:
On March 25, 2018, a group of Israeli colonists from Ma'on assaulted a Palestinian farmer Jumaa Mousa Rabai, 45, while he was grazing sheep in the village of al-Tuwani in the southern occupied West Bank district of Hebron. Reportedly, the affected was transferred to the hospital in Yatta for treatment after sustaining fractures in his leg and several bruises cross his body.
According to the affected citizen, colonists from illegal Havat Maon assaulted him while cleaning his land. Jumaa said a colonists hit him by a stone on the thigh area while another one threw stones at several areas of his body. At a moment, one colonists pulled his gun to shot me but something happened to the gun and hit me at the back of my head instead, said Jumaa.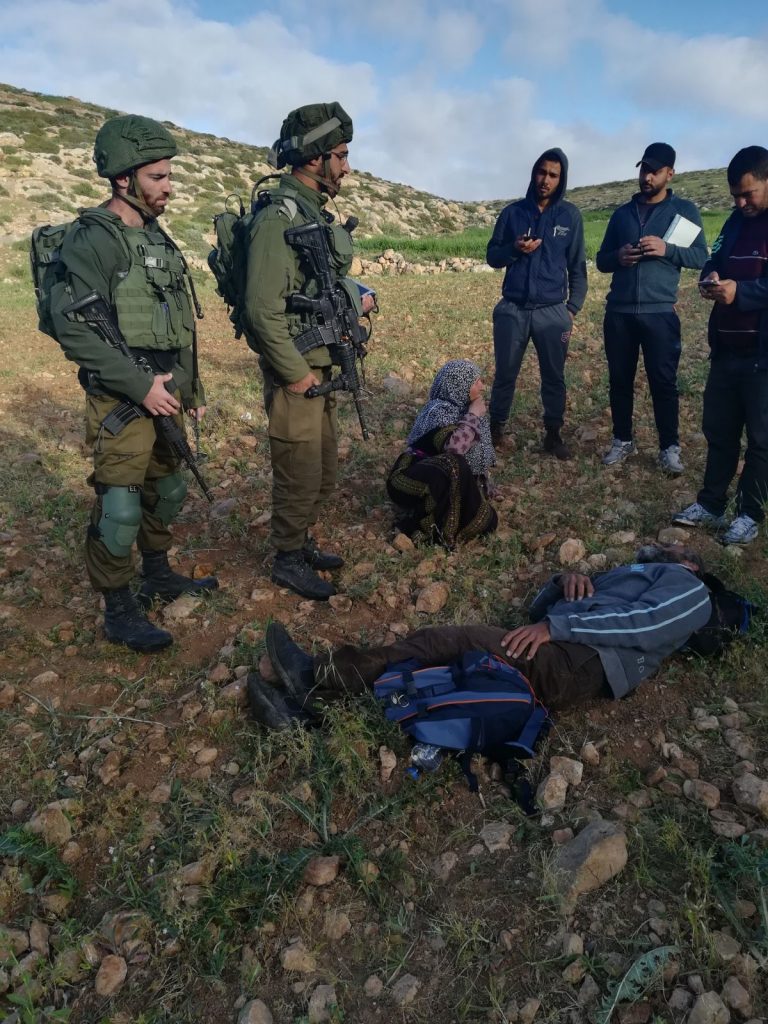 Photo 1: the assaulted citizen thrown at the ground after the attack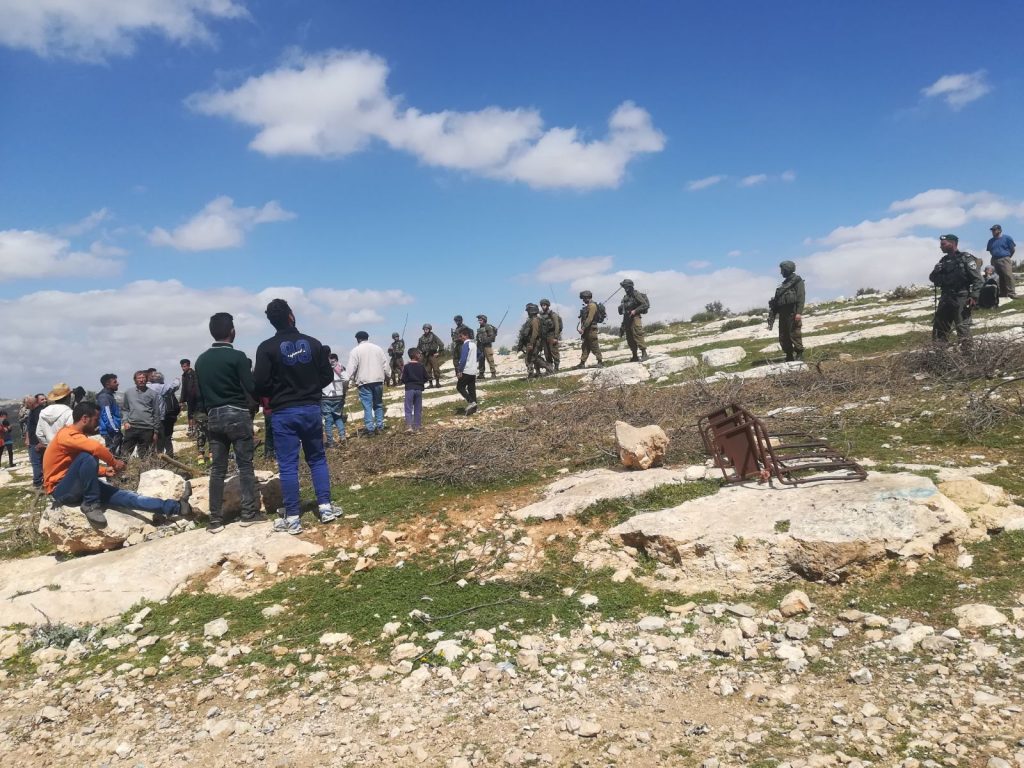 Photo 2: the colonists' attack supported by the occupation forces
Jumaa also asserted that his son arrived at the place and called the ambulance. Some Israeli soldiers came to the location and did nothing but watching until Palestinian ambulance came and transferred the assaulted person to Yatta governmental hospital.
About At-Tuwani:
Khirbet at Tuwani is located about 5 km to the south east of Yatta town. Currently, it has a population of 420 citizens who all derive from the Yatta extended families. The hamlet is run by a local council. Infrastructure inside the hamlet is limited to a health clinic, a mosque and a mixed school from grade one to eight. The hamlet depends on rainwater harvesting as main water source, while its electricity is provided through generators that are publicly owned. It is linked to the main road by a small unpaved road and is surrounded from all sides by colonies and bypass roads. Israeli Occupation Authorities confiscated a total of 1343 dunums from Al-Tuwani as follows:
1. Israeli colonies confiscated around 863 dunums as follows:
| | | | |
| --- | --- | --- | --- |
| Colony | Year of establishment | Total area confiscated\dunum | No. of colonists |
| Karmil | 1981 | 166.4 | 321 |
| Ma'aon | 1980 | 670 | 327 |
2. 507 dunums were confiscated for the favor of Israeli bypass roads number 317 and 356
Prepared by
The Land Research Center
LRC