Israeli to construct new colony on Jalud lands / Nablus governorate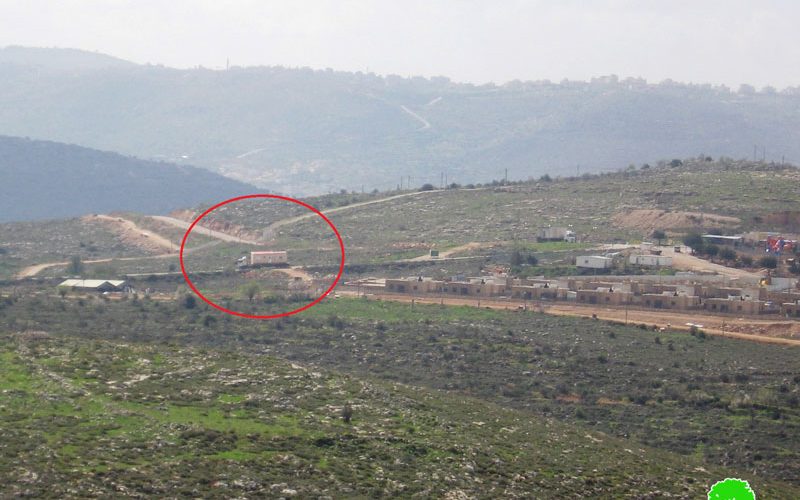 Violation: Constructing a new colony.
Location: Jalud town / Nablus governorate.
Date: 20 February 2018.
Perpetrator: The Israeli occupation authorities.
Victims: Palestinian families in Jalud town.
Description:
Tuesday, February 20 -2018, The Israeli occupation authorities started implanting ready-made houses in a new settlement location, After the occupation's court ratified in June 2017 the construction of a new settlement over Jalud's confiscated lands.
Head of rural council in Jalud Abdullah Mohammad said that the occupation implanting 30 ready –made houses in the location and the number is estimated to reach 48.
Abdullah added, at the time the occupation authorities implant colonial activities in the west bank, The Israeli Supreme Court refuse any objection orders by Palestinians against colonial expansion in their lands.
In January 10/2018, Judges of the Israeli Supreme Court headed by "Naom Sulborg" refused the objection filed by Jalud's rural council against constructing new Israeli settlement south the town.
In the recent 5 years, the rural council of Jalud filed many petitions against Israeli colonial expansion over farmers' agricultural lands in the town, but the successive Israeli Judges refused them all, While they know that Israeli confiscation of Palestinian land is a violation of International declaration of human rights.
In June 22 /2017 , Jalud's rural council and Yesh din (Israeli human Aid institution) filed a petition to the Israeli Supreme Court against constructing a settlement over Jalud's lands. Israeli human rights Lawyer  Shlomi Zakareia said before the court "The land is originally belong to Jalud's farmers" , Head of Judges "Naom Sulberg" was surprised that an Israeli human rights institution is fighting for Palestinian rights and said "There is no tangible evidence that the farmers own the land, and the new settlement "Amihai" is built over state's properties with the ratification of the civil administration" , The Judge also refused to consider the confiscation military order , that claimed the land was confiscated for "Military purposes" and after 24 hours transferring its property to "Benjamin colonial council. Never the less, The Judge did not consider that the lands were confiscated without giving their owners the right to object on the military order, on pretext that next time, owners will be given the chance to object. However, the cause here is humanitarian, as building "Amihai" illegal settlement will affect tens of Palestinian families.
Noteworthy, The new settlement location lies between "Shvut Rahel" and "Adei Ad" illegal settlement, which may cause grand settlement blocs.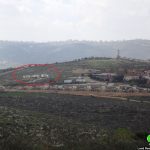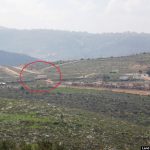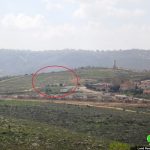 Photos 1-3: ready-made houses in the new settlement.