The apartheid wall floods agricultural lands /Tulkarim city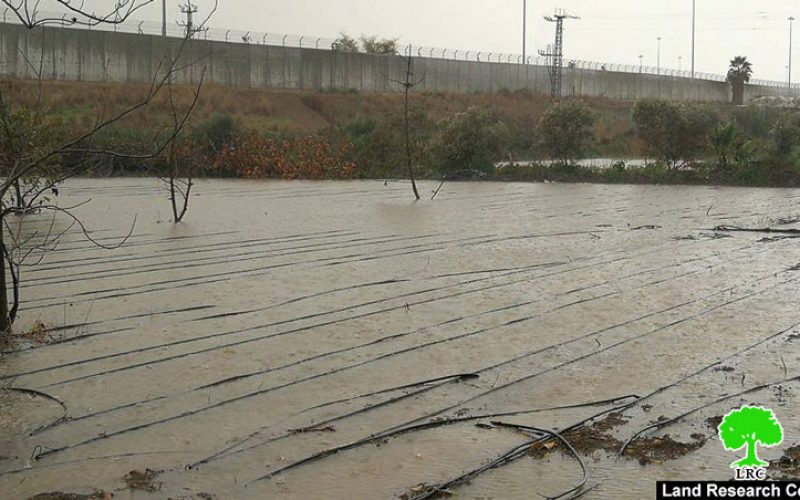 Violation: the apartheid wall floods agricultural lands.
Location: South –west Tulkarim.
Date: January 18 – 2018.
Perpetrator: The Israeli occupation.
Victims: Farmer Fayed At-Taneeb.
Description:
Thursday morning, January 18 , the apartheid wall blocked rainfall and as a result caused the flooding of 3.5 dunums of agricultural lands .
Noteworthy, the excessive amount of water caused damages to the crops of 23 dunums cultivated of citrus and Guava trees and 1.5 dunums cultivated of parsley and coriander.
The damaged lands due to water blockage
 The affected lands belong to Farmer Ahmad at –Taneeb (51 years) who told LRC observer:
"This incident reoccurred several times in the recent years, Despite that the Palestinian coordination office filed complaints to the Israeli side, the last did not do anything to resolve the problem"
On the other side lies the Israeli industrial settlement Geshuri, the settlement consist of several chemical factories polluting Palestinian environment and emitting toxics leading to serious health impacts.