Stop-Work order on water network in the Yatta hamlet of Khallet Al-Mayyih
Violation: stop-work order
Location: Khallet Al-Mayyih- Yatta town
Date: October 30, 2017
Perpetrators: Planning and Construction Committee- Israel Civil Administration
Victims: 4000 residents
Details:
Israeli occupation authorities served on October 30, 2017 a stop-work order on a water network project in Yatta town , south Hebron governorate.
It is reported that a massive force from Israel Civil Administration and an army patrol raided the area and delivered the order to the bulldozer's driver working in the site.
Photo 1: the stop-work order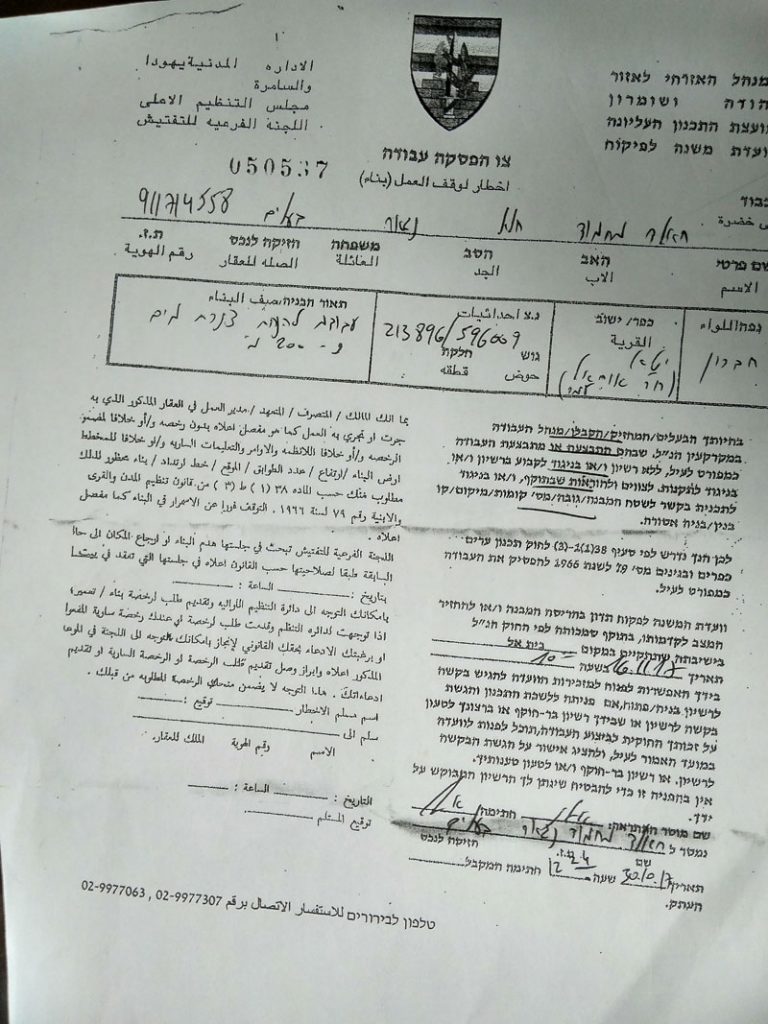 Reportedly, the orders mentioned that the structure was "unlicensed construction". November 16, 2017 was assigned as the hearing session of the Inspection Sub-Committee – Israel Civil Administration in the Israeli court of Beit El colony to consider whether to demolish the targeted structures or restore their previous status.
Noteworthy, the project will serve three main villages of Yatta namely ( Al-Buweib, Al-Deirat and Irfa'yyah)
Photos 2-4: view of the threatened project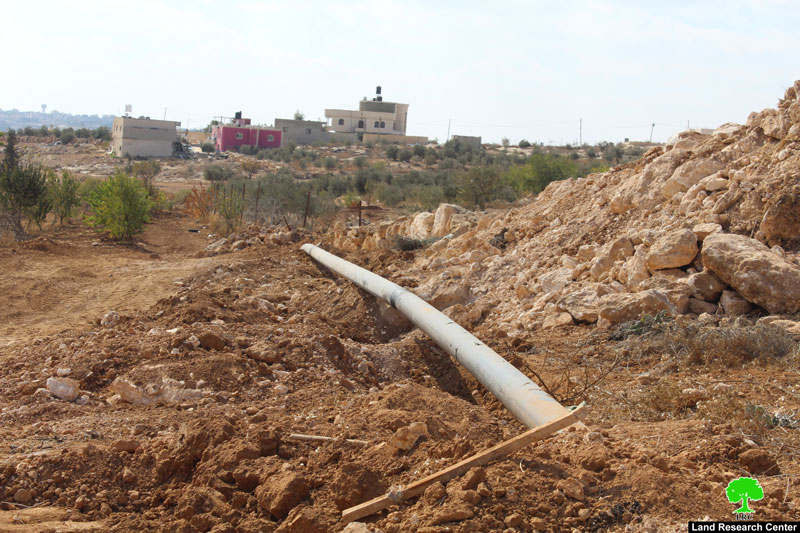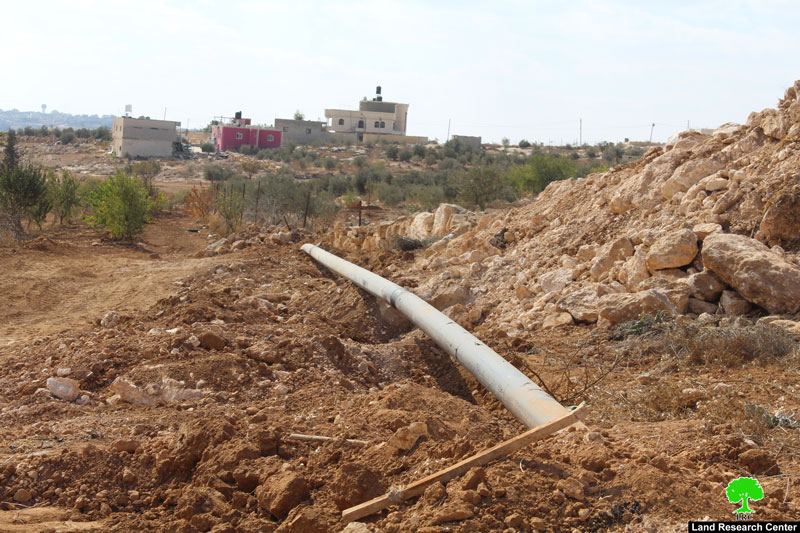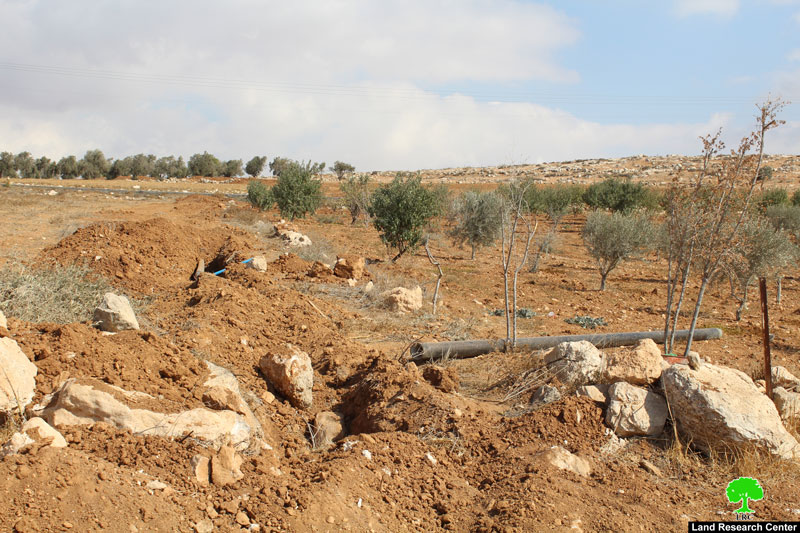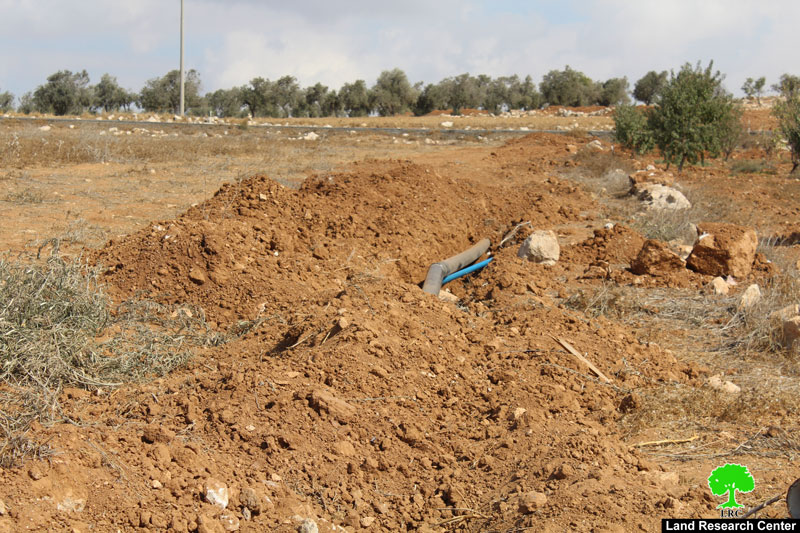 It was planned for the water network to pump water from a tank in Khallet Al-Mayyeh to -Al-Buweib and Irfa'yyah villages to be later supplied for houses.
Photo 5: the tank that feeds the network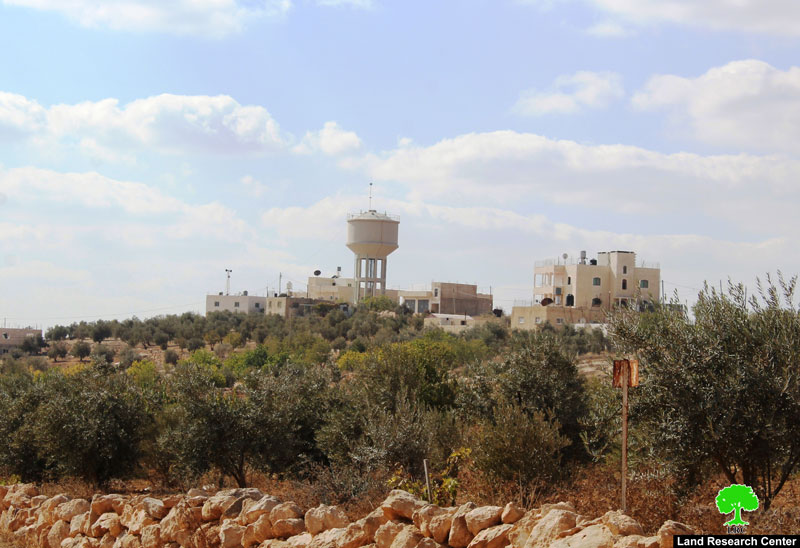 It should be noted that the project is funded by Action Against Hunger ACF aid organization. Work on the network started a month ago.
The Israeli Occupation Authorities targeted the project on the claim of "unlicensed activity" within areas classified as "C" according to Oslo Accords.
The three targeted villages witness water scarcity crisis that push people to buy water at a high cost. Generally, residents of the targeted areas depend on water catchment and cisterns to meet their annual need of water.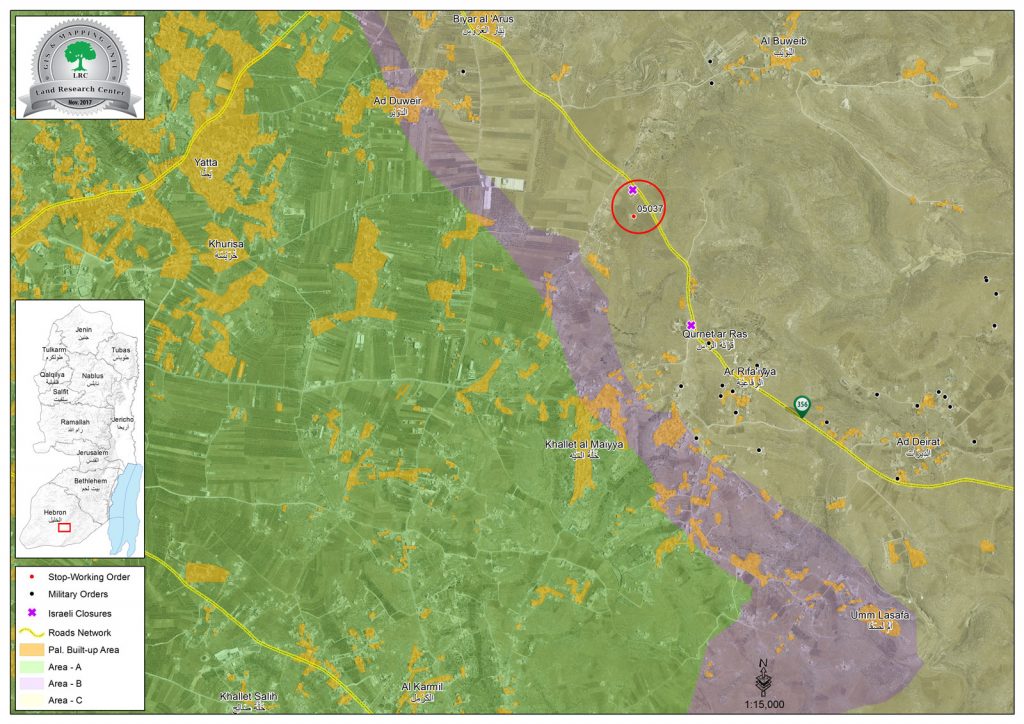 Prepared by
The Land Research Center
LRC