Israel's Occupation Forces demolish retaining walls and close roads in Nablus governorate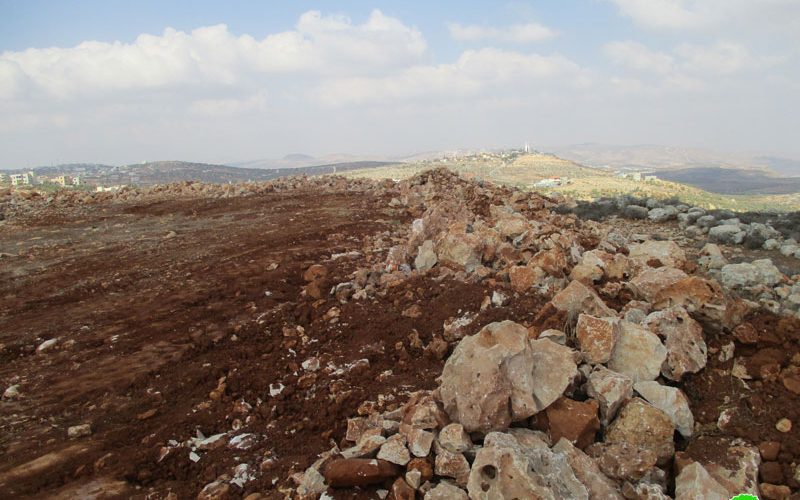 Violation: demolition of structures and closure on roads
Location: Qusra village- Nablus governorate
Date: October 18, 2017
Perpetrators: Israel's Occupation Forces
Victims: lands' owners
Details:
Israel's Occupation Forces raided on October 18, 2017 the area known as "Ras Al-Nakhil", east Qusra town in Nablus and demolished 260 meters of retaining walls surrounding the parcel of farmer Muhyee Asfour and 15 meters of walls surrounding the parcel of Tariq Abu Rabada, which recently went under reclamation works . The reclamation was implemented by Economic & Social Development Center of Palestine with funds from the Dutch Representative Office in Palestine.
The occupation authorities justified the act on the claim that the targeted area is classified as "State Lands". In addition, the occupation forces closed an agricultural road in the area known as "Basalta"; it is the only road leading to the dumping site in the town. Noteworthy, Qusra village has been witnessing vast targeting and attacks by the Israeli occupation army and colonists as well. Attacks and violations reached out electricity, water, roads, lands and people.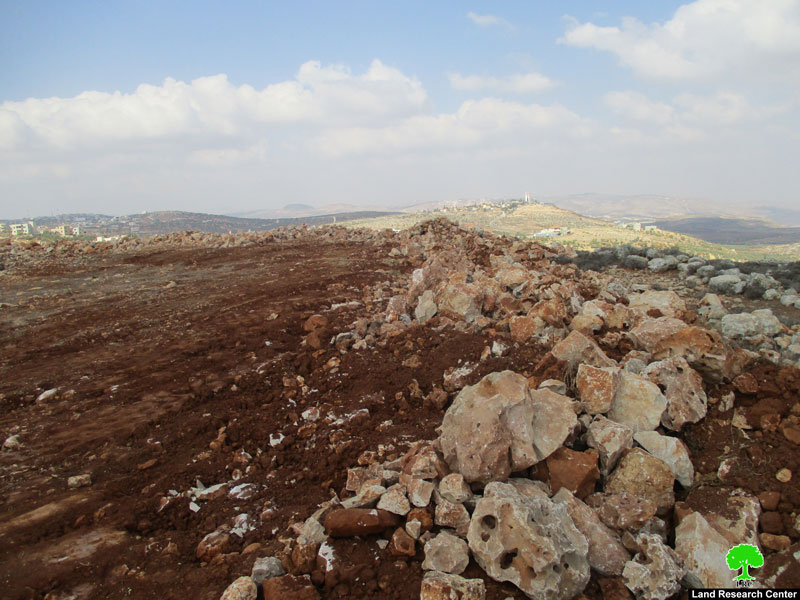 Photos 1-5: Scene of the demolition
About Qusra:[i]
It is located 23 km to the south of Nablus city and is administered by Qusra village Council. Qusra is surrounded by Jurish (south), Talfit (west), Majdal Bani Fadil (east), and Mizpe Rachel colony (south).
Qusra is inhabited by 5644 people according to 2014 PBS population projections. Its total area is 8886 dunums that include 775 dunums of built up area.
The Israeli occupation confiscated 223 dunums of the village lands for the sake of:
Migdalim colony that devoured 155 dunums. It was built in 1984 and is inhabited by 152 colonists.
Bypass road no. 508 that took over 68 dunums.
According to Oslo Accords, Qusra is divided into area B (4323 dunums) and area A (4563 dunums).
[1] Source: Geographic Information System- Monitoring Israeli Violations Team- Land Research Center
Prepared by
The Land Research Center
LRC