Rachelim colonists cut down 42 olive trees from Nablus governorate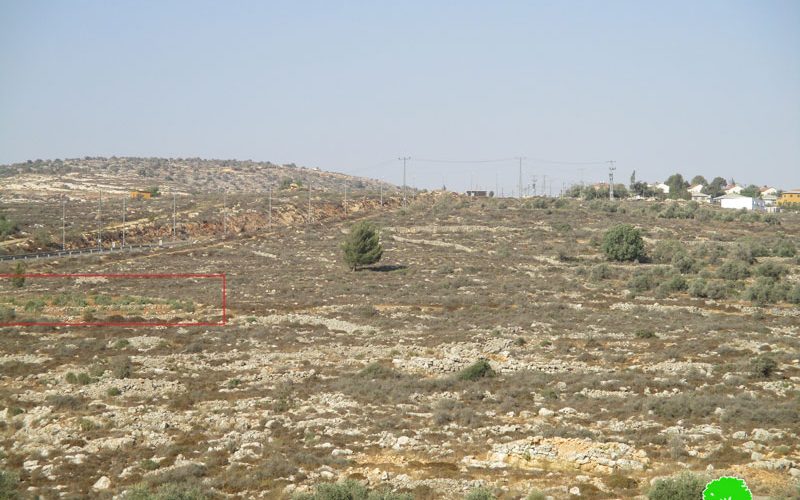 Violation: cutting down trees
Location: As-Sawiya village
Date: September 07, 2017
Perpetrators: Rachelim colonists
Victims: farmer Jum'a Saleh
Details:
At night of Thursday, September 07, 2017 a group of fanatic colonists from Rachelim sneaked into some lands in the area known "Al-Talmih", east : As-Sawiya village in Nablus governorate and cut down 42 olive trees using sharp tools. Noteworthy, the trees aged 23 years each.
Reportedly, the trees belong to farmer Jum'a Saleh (39), a head of seven member family. Jum'a told Land Research Center the following:
"The targeted land is of 2 dunums in area, I cultivated it with my family twenty years ago to protect it from colonial expansion"
He also added:
" The Israeli occupation tried to many times to ban us from cultivating and even accessing the land, but despite all hazards, we protected our parcel. Colonists in the nearby colony did not like that and cut down out trees in the same time the occupation was protecting them. We couldn't save the trees and were threatened of arrest in case we accessed the site"
With a total area of 150 dunums, AL-Talmih area is located nearby Rachelim colony and considered a "closed military zone" that is inaccessible for Palestinians. In the same time, colonists are guaranteed the right to go in and out and even confiscate the lands.
Photos 1-4: view of Rachelim colony and the attacked parcel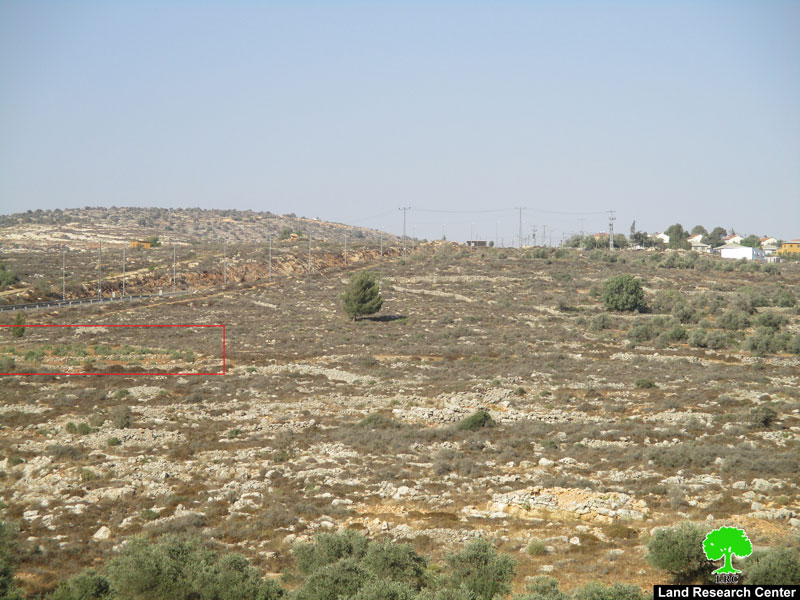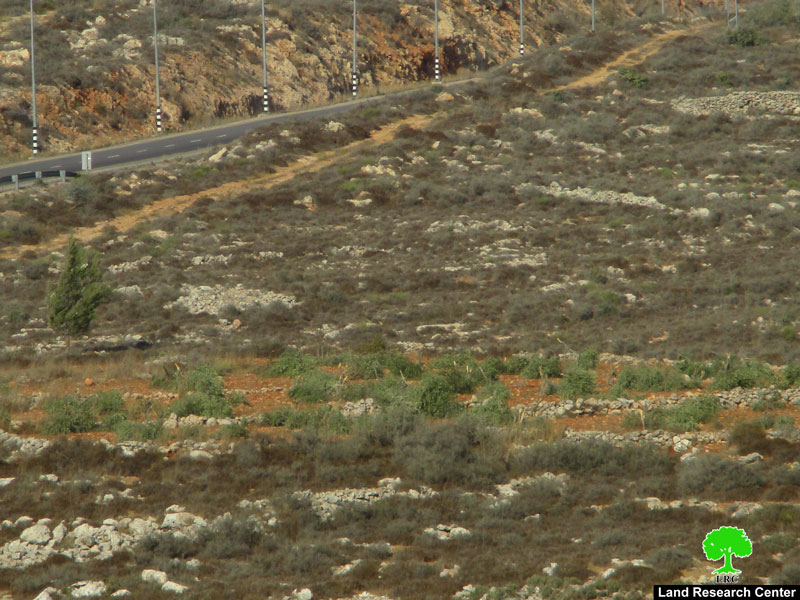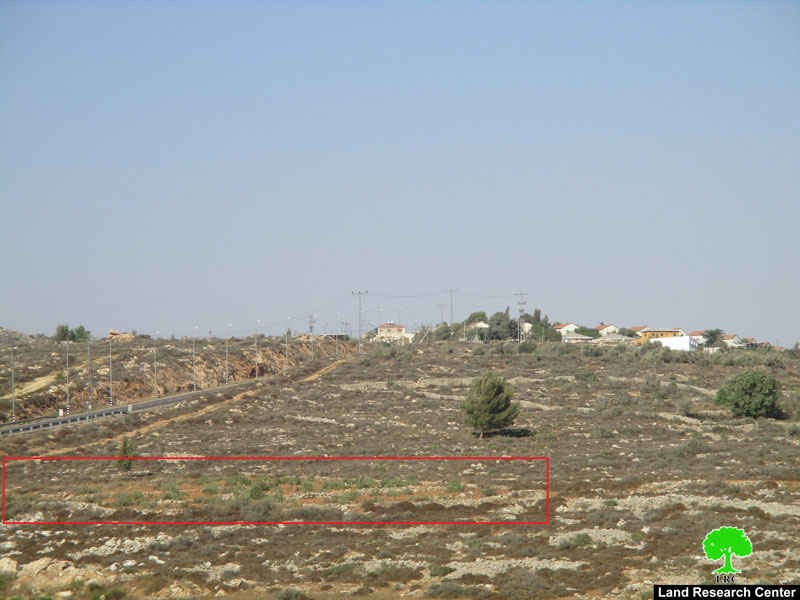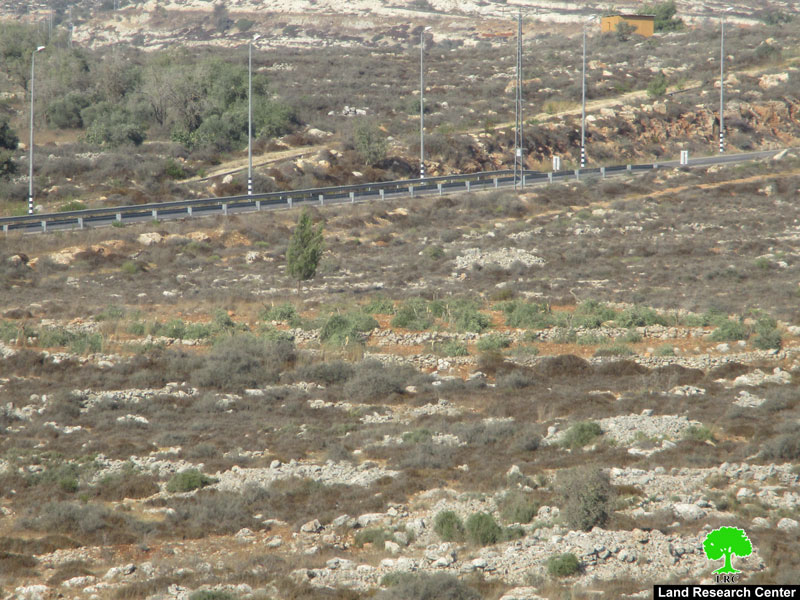 About Rachelim:
Rachelim colony started on a confiscated plot from Yatma village in 1999 for the sake of establishing a military base in the area. By the year 2002, the Israeli occupation authorities allowed 19 caravans in the area; it is when the colony started. Twelve years later, the colony confiscated more than 450 dunums from the villages of Iskaka, Yasuf and Yatma (Geographical Information System-Land Research Center). The Israeli occupation, now, plans to take over the whole area to spread its outposts over it, attempting at creating the Grater Rachelim plan.
Prepared by
The Land Research Center
LRC