Israel's Occupation Forces  confiscate Palestinian vehicles in east Tubas governorate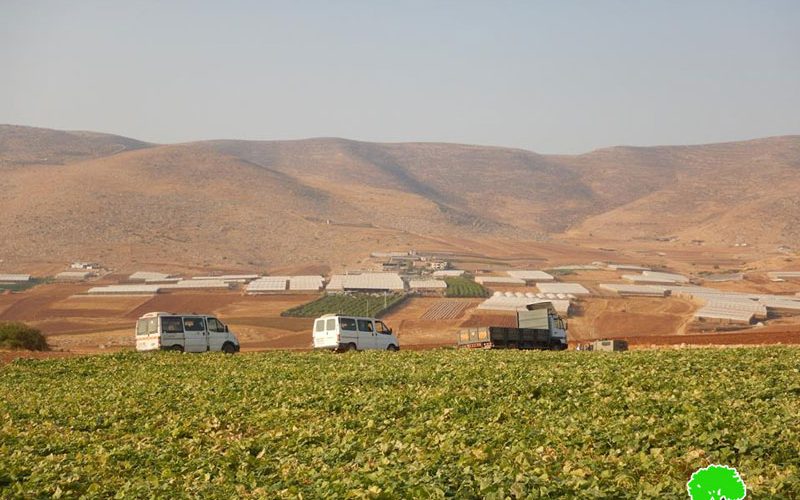 Violation: confiscation of cars
Location: Khirbet Al-Ras Al-Ahmar
Date: September 10, 2017
Perpetrators: Israel's Occupation Forces
Victims: Daraghmeh and Sawafta families
Details:
Israel's Occupation Forces raided on September 10, 2017 the area of Sahel Al-Bikai'a, east Tubas governorate and stopped three Palestinian vehicles owned by farmers present in their fields. Shortly after, the cars were moved to Al-Hamra military checkpoint and were held confiscated there. Financial violations were served on the cars as a result. Noteworthy, the confiscation came on the pretext of the cars being present in area classified "closed military zone" according to the Israeli occupation.
The confiscated cars belong to the following citizens:
Jazi Daraghmeh: he got his 1988 Ford Transit confiscated
Nadim Sawafta: he got his 1987 Ford Transit confiscated
Burhan Daraghmeh: he got his 1992 Mercedes truck confiscated
It should be noted that the confiscated cars are the farmers' means of transportation to their fields and agricultural lands founded in Sahel Al-Bikai'a. The area witnesses recurrent Israeli break-ins and attacks on farmers. If cars get held confiscated in the area, owners get high financial violations as a result.
Not only cars, Israel's Occupation Forces also targeted other agricultural tools and vehicles of confiscation in the area during the past decade. Such policy tends to deprive residents of the area of means of sustenance to push them out of their residences.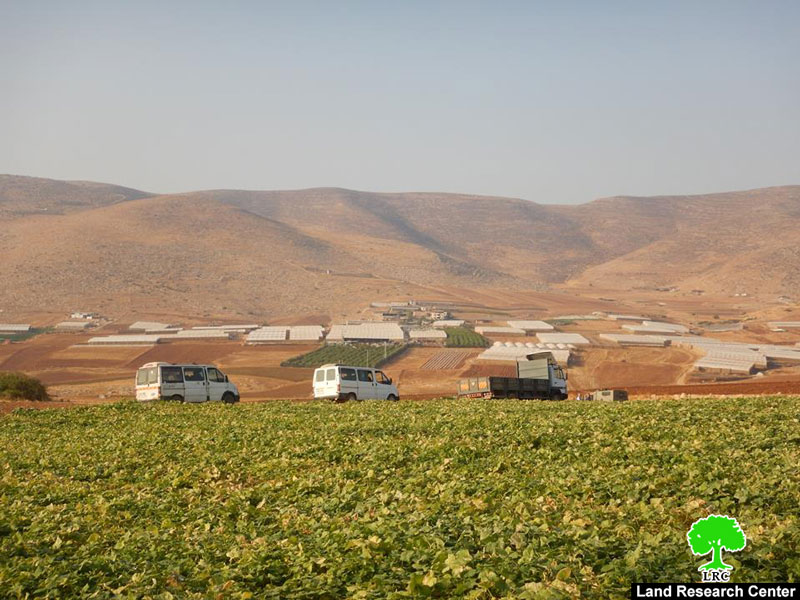 Photos 1-3: at time of the confiscation operation
Sahel al-Bikai'a under the spot of targeting:
This area of 98800 dunums witnessed too many violations and attacks by the Israeli occupation over the past 40 years. Lately, the Israeli authorities confiscated 2km of water pipelines that were used to move water from the area of Beit Dajan to Sahel al-Bikai'a. Not only, shepherds were not safe from the Israeli violations represented in dentition , sheep confiscation, and physical assaults. Fines are imposed on shepherds as per restoring their sheep as a result.
There is no doubt that the military trainings held in the area are causing massive destruction to agricultural lands and crops, subsequently affecting animal reproduction season.
Prepared by
The Land Research Center
LRC