Colonists kill 16 olive trees in Nablus governorate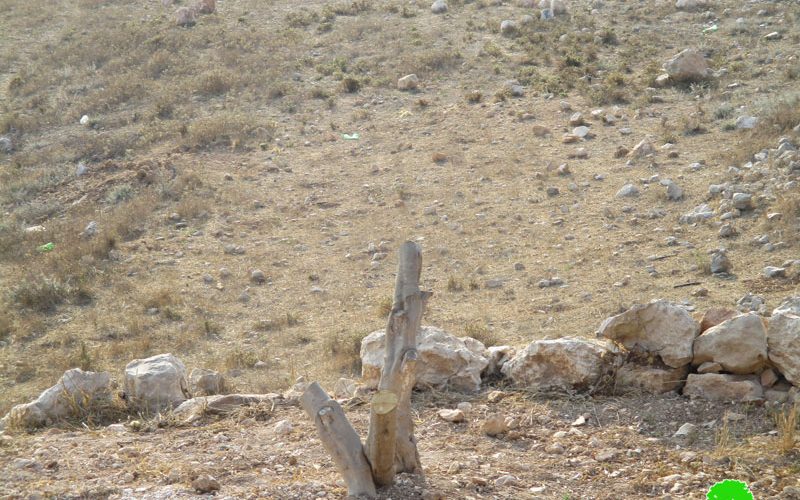 Violation: cutting down olive trees
Location: Kfar Qallil village- Nablus
Date: September 14, 2017
Perpetrators: Bracha colony
Victims: farmer Jawad Mansour
Details:
On September 14, 2017, a group of Bracha fanatic colonists sneaked into Kfar Qallil lands and cut down 16 olive trees aging 25 years. Noteworthy, the trees belong to the Palestinian farmer Jawad Mansour.
The affected farmer told Land Research Center that he saw a group of people present in his land that day, taking into consideration that his house is only 800 meters away from the attack site. When he rushed to the location with his sons, he saw colonists cutting down his trees. The affected owners called neighbors out for help but colonists ran away under the protection of Israel's Occupation Forces .
It should be noted that colonists of Bracha set up some tents in the targeted area of "Al-Khalayyel" and escalated their attacks on Palestinian lands and farmers.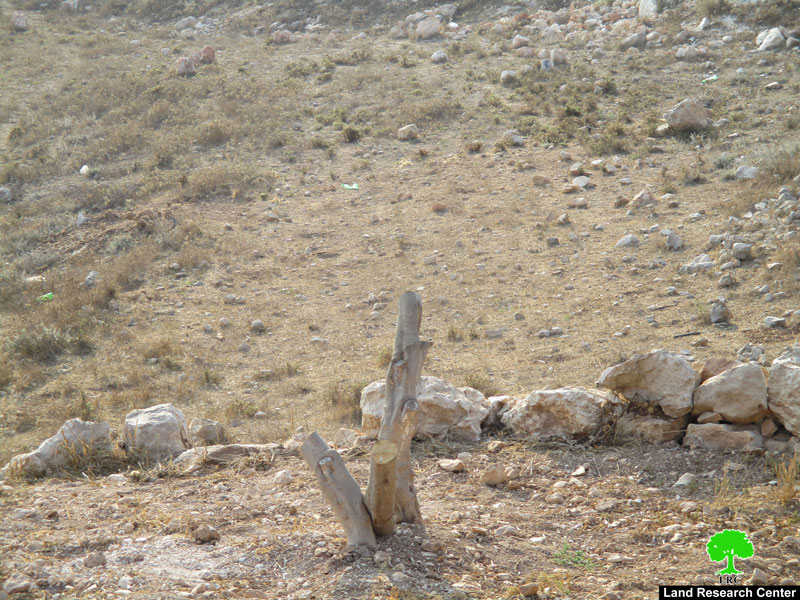 Photo 1: the damaged trees
About Bracha colony:
Bracha was built in 1982 on the Palestinian lands of Kfar Qallil, Burin, and Eraq Burin villages. Around 880 colonists now inhabit the colony.
Eraq Burin has a built-up area of 647 dunums, 291 of which were confiscated for the sake of the colony's expansion. (Source: Geographic Information System- Monitoring Israeli Violations Team- Land Research Center.
About Kfar Qallil:
The village has a total area of 4064 dunums, 388 of which are considered the built-up area. Residents of the area (2451 people) depend on rainwater for drinking and on water springs for irrigation ends.
Prepared by
The Land Research Center
LRC