Israeli Occupation Forces implement "security demolition" in Silwad town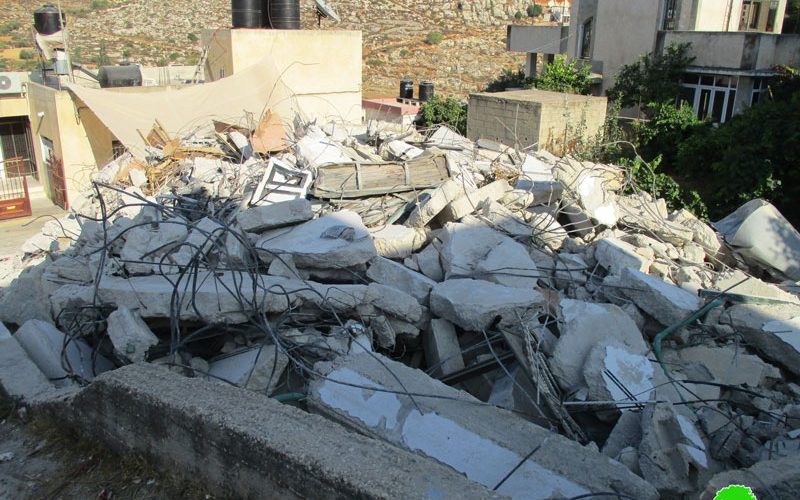 Violation: demolition of a home
Location: Silwad town- Ramallah
Date: August 10, 2017
Perpetrators: Israeli Occupation Forces
Victims: family of prisoner Malik Hamed
Details:
A massive force from the Israeli occupation army raided on August 10, 2017 Silwad town, east Ramallah and surrounded the house of prisoner Malik Hamed, who was allegedly accused of carrying out a run over attack near Ofra colony on April 2017.
Noteworthy, the house (240m2) was brought down by a military dozer accompanying the force. It was home for five members.
It should be noted that the demolition of this house came in time with the demolition of two houses and the partial destruction of a third one in Deir Abu Mish'al village in Ramallah.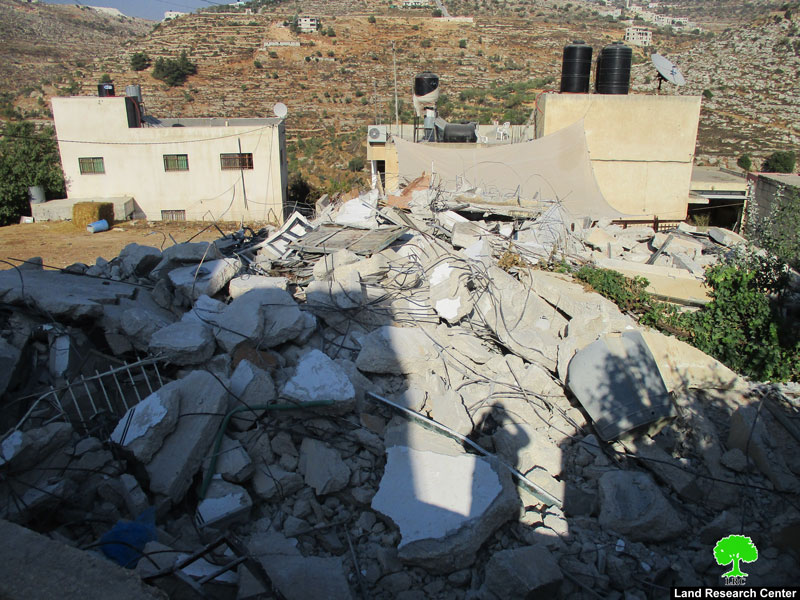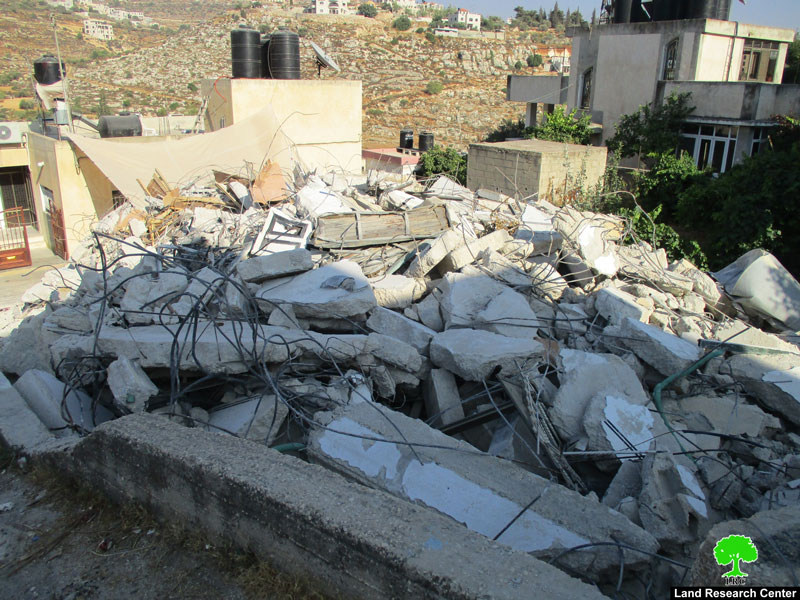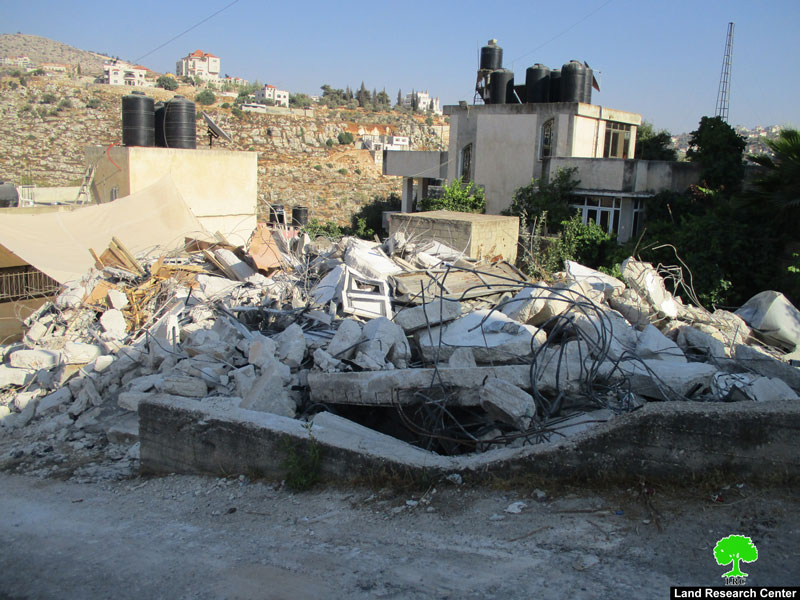 Photos 1-3: the residence of Hamed family
A collective punishment:
The Israeli occupation authorities delivered on June 28, 2017 the family of Malik a demolition order on their house. The affected family filed a plea to Israel Supreme court to halt the demolition order but it was rejected and the demolition decision was approved effective.
It should be noted that the Israeli Parliament made a decision to demolish the house of Palestinian attackers, who are proved guilty in the killing or injuring any Israeli citizen or soldier. As a result, a large number of Palestinian house were demolished.
Land Research Center sees the policy of home demolition as an ethnic cleansing practice and a violation of the following:
Article 17 of the (1948) Universal Declaration of Human Rights stating: "Everyone has the right to own property alone as well as in association with others. No one shall be arbitrarily deprived of his property."
Article 53 of the Geneva Fourth Convention (1948) declaring: "Any destruction by the Occupying Power of real or personal property belonging individually or collectively to private persons, or to the State, or to other public authorities, or to social or cooperative organizations, is prohibited, except where such destruction is rendered absolutely necessary by military operations."
What Israel does of demolitions in east Jerusalem and West Bank is a clear-cut violation of human rights and all of the international laws and covenants. Israel only aims at displacing Palestinians for sake of serving the colonial expansion plans.
Prepared by
The Land Research Center
LRC