Shevut Rahel colony to establish new outpost on Nablus city lands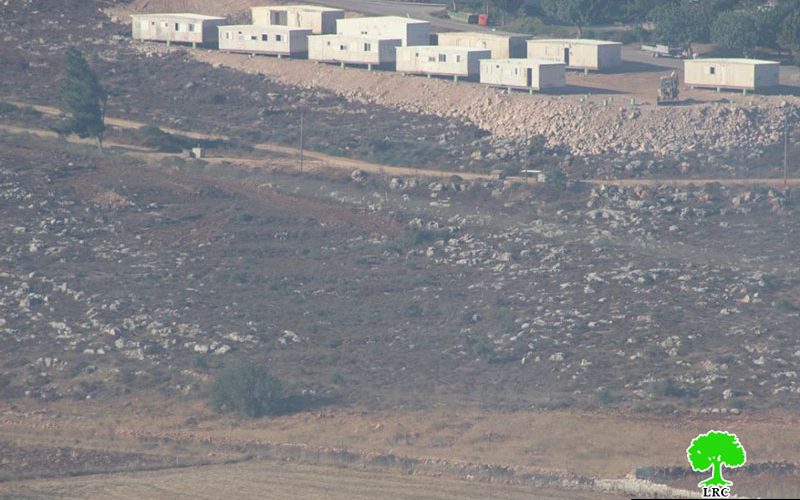 Violation: setting up caravans
Location: Jalud village- Nablus
Date: July 29, 2017
Perpetrators: Shevut Rahel colony
Victims: residents southern Nablus
Details:
A group of Shevut Rahel colonists ravaged on July 29, 2017 some lands in the area known "Al-Khafafeesh" from Jalud village, south Nablus and set up ten caravans there.
This step comes in time with the colonists leveling massive area of agricultural lands from the eastern side of the colony in preparation to establish a new outpost called "Amihai", taking into consideration that the Israeli government ratified the master plan of the outpost in 2016.
Until the date of this report, the machineries of the occupation army are carrying out ravaging and construction works to get the outpost done.
The setting up of caravans is seen as a step to link the colony from the east to the new outpost of Amihai.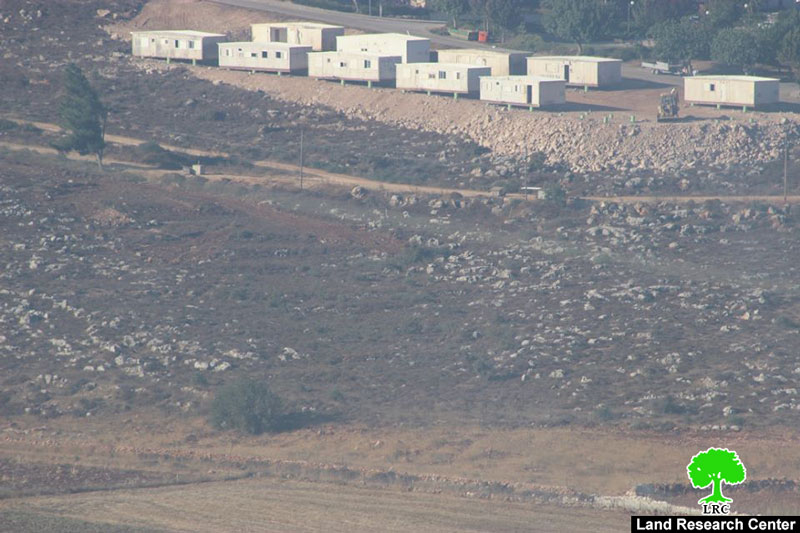 According to the team of field research at Land Research Center, the location of the new outpost will be between the colonies of Shevut Rahel and Adi Ad. This will create a geographical connection between both colonies and eventually result in the creation of a colonial bloc that separates the northern part of the West Bank from the southern one.
About Jalud:
Jalud is located 29km to the southeast of Nablus city and is edged by Qusra village from the northeast, Qaryut village from the west, Yesh Kodish and Ahya outposts from the east and Shilo colony from the south.
Its population mounts up to 598 people (2014 census). Jalud's total land area is 22,473 dunums, of 80 dunums are considered the village's built-up area.
Israeli colonies confiscated 2227 dunums from Jalud lands. Shilo colony that was established in 1978 confiscated 640 dunums from the village. Mizpe Rahel colony and other outposts namely (Yesh Kodish, Ahya, Eli, Adi Ad and Kida) are founded on confiscated lands from the villg.
Bypass roads confiscated around 436 dunums from the village.
The lands of Marda are classified according to Oslo Accords as the following:
5541 dunums (25%) are classified as area B
16932 dunums (75%) are classified as area C
Prepared by
The Land Research Center
LRC