Israeli Occupation Forces close agricultural road north Salfit governorate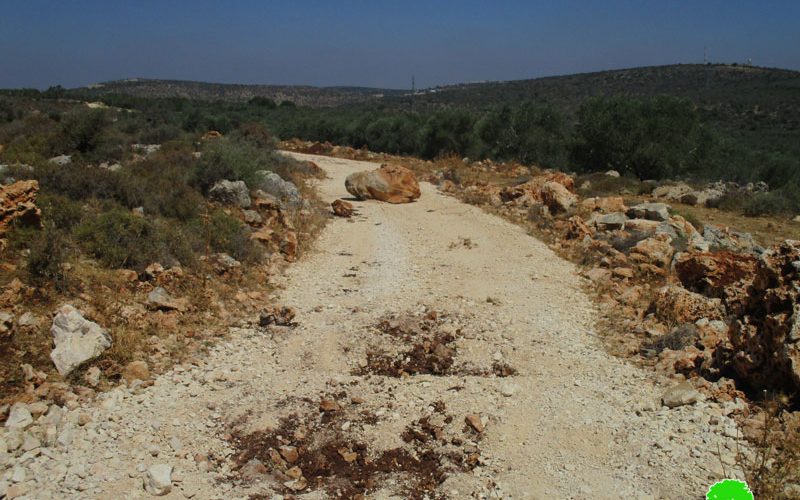 Violation: closing a road
Location: Qarawat Bani Hasan town
Date: June 15, 2017
Perpetrators: Israeli Occupation Forces
Victims: farmers of the town
Details:
Israeli Occupation Forces closed on June 15, 2017 the agricultural road linking Qarawat Bani Hasan and Wad Qana area, north Salfit governorate via road blocks.
It should be noted that the closed road was rehabilitated by Palestine Ministry of Agriculture by the beginning of 2017. The road (1700*4 m) was supposed to serve 450 dunums of olive groves and to serve as a linking point between the town and Wad Qana area.
Also, the targeted road was closed for 16 years in the aftermath of the first intifada of 2000. It was then re-opened until recently closed on the claim of "security reasons".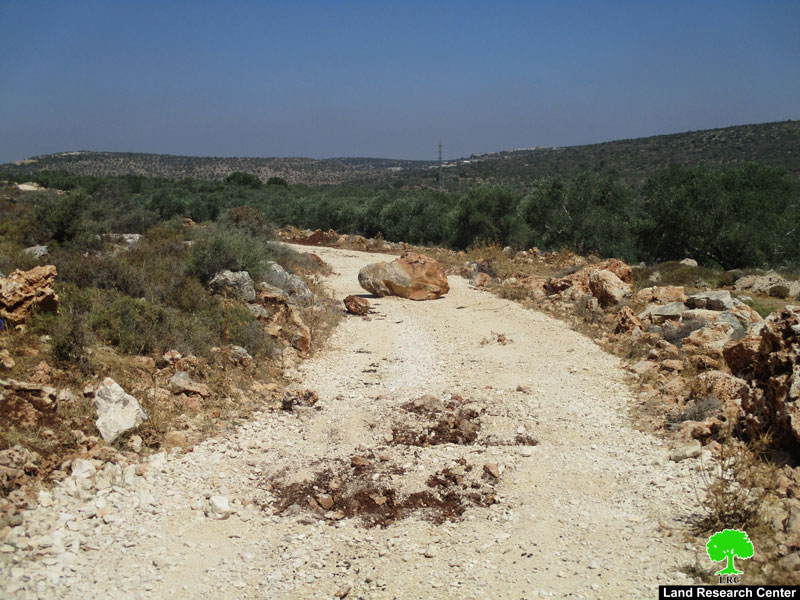 Photos 1-2: the closed road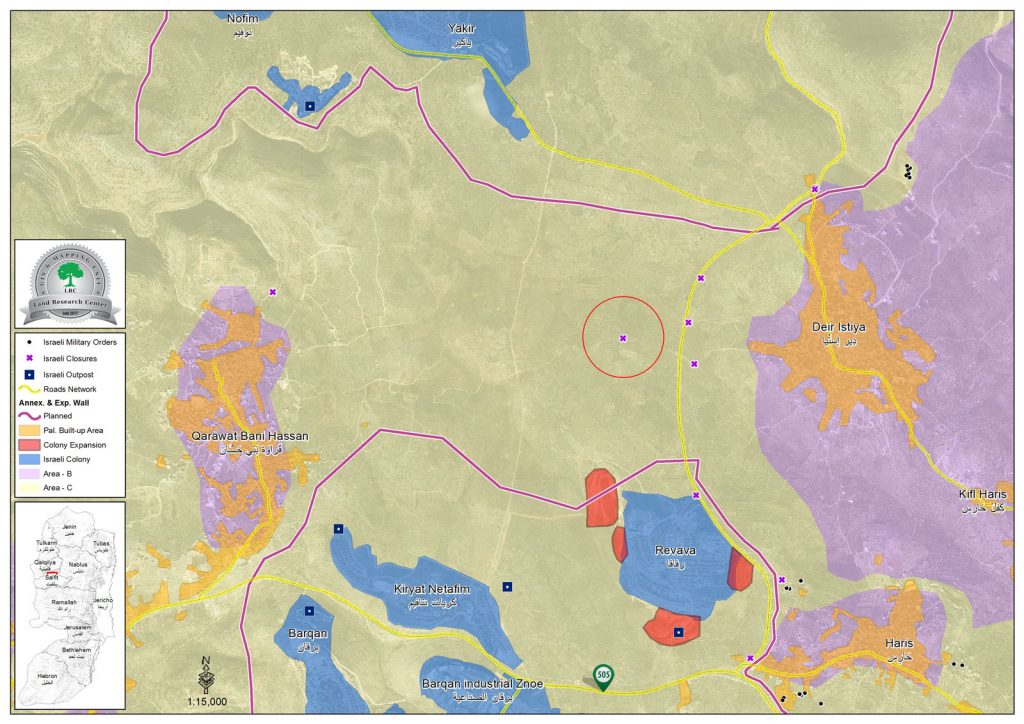 About Qarawat Bani Hasan:
The village is located atop of a hill and is 13km to west of Salfit. It dates back 2000 years and accommodates a number of historical and religious monuments and shrines.
Qarawat Bani Hasan is edged by Biddya village from the west, Sutra from the south and Deir Istiya and Haris from the east. With a total population of 3840 people (2008), the village accommodates a number of known families namely ( Asi, Rayyan, and Mir'i) who work in agriculture, commerce and stone industries.
Despite having three water springs in the area, the village residents depend on water provided by the Israeli water company Mekorot.
Since 1967, the Israeli occupation worked hard to take over the area. Now, four Israeli colonies namely (Maale Israel, Kiryat Netafim, Revava and Yakir) are founded on confiscated lands from the village.
Prepared by
The Land Research Center
LRC