Israeli Occupation Forces ravage and confiscate land in Hebron to establish watchtower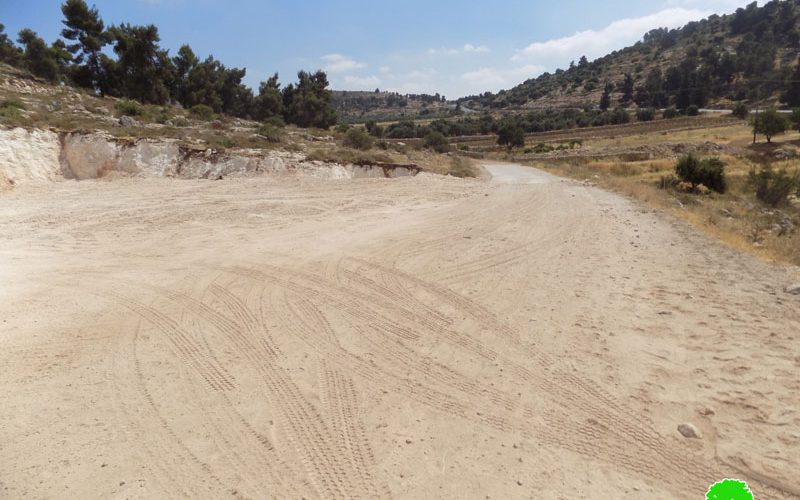 Violation: ravaging lands
Location: Wad Al-Shajneh- Dura village
Date: May 15, 2017
Perpetrators: Israeli Occupation Forces
Victims: residents of the area
Details:
Machineries of Israeli Occupation Forces ravaged on May 15, 2017 lands in the area of Wad Al-Shajneh, south Dura village to establish a military watchtower in there. It is reported that the military dozers ravaged a parcel of land in the eastern part of the village and another one at the village's entrance, which links it to Hebron city. The ravaging acts occurred after the Israeli Occupation Forces closed the entrance and banned movement.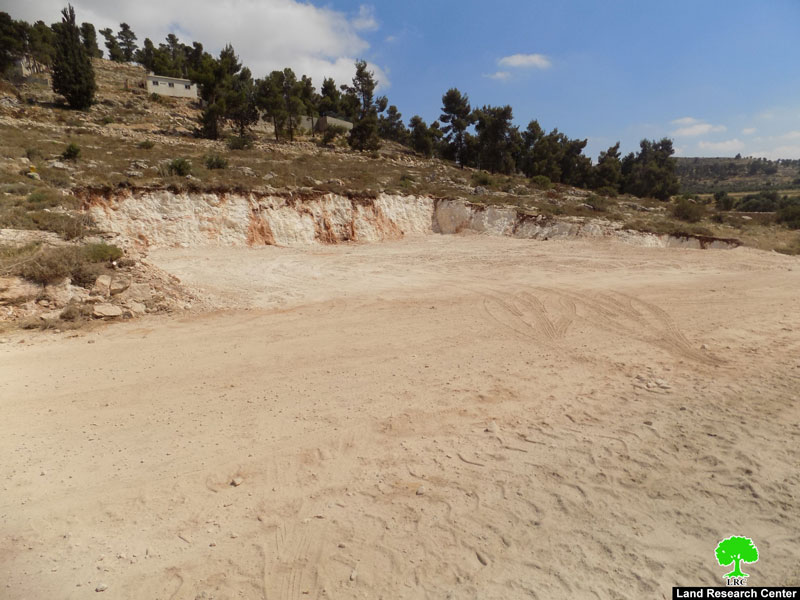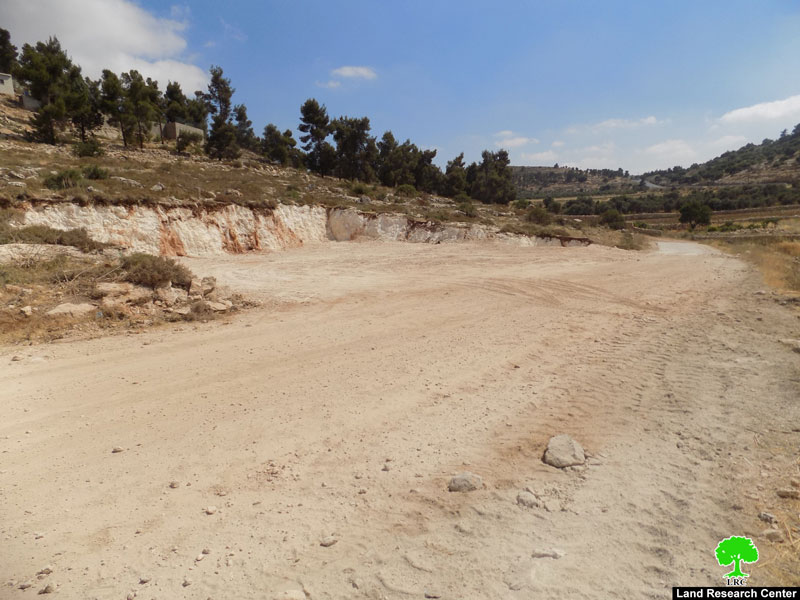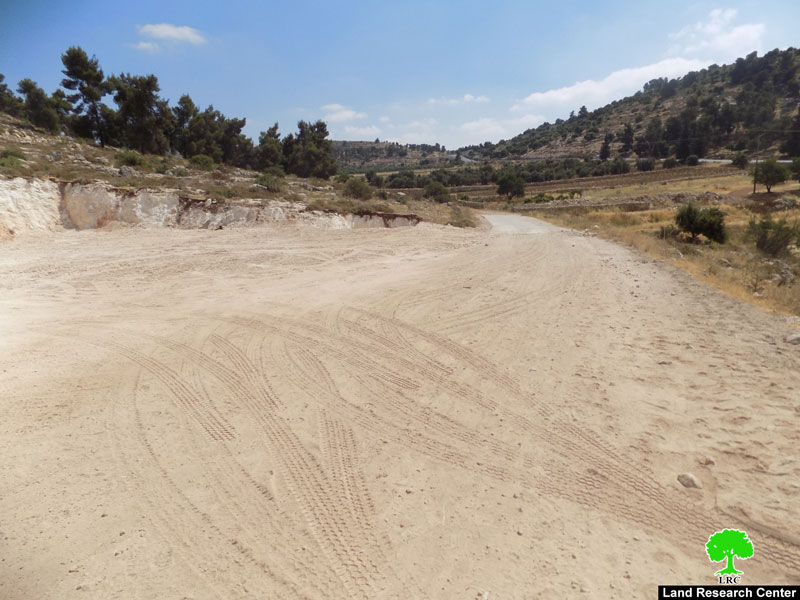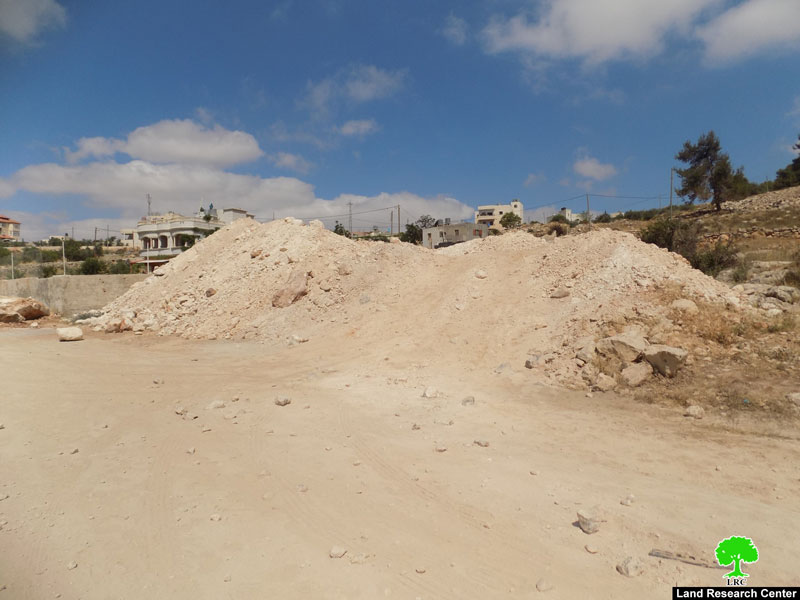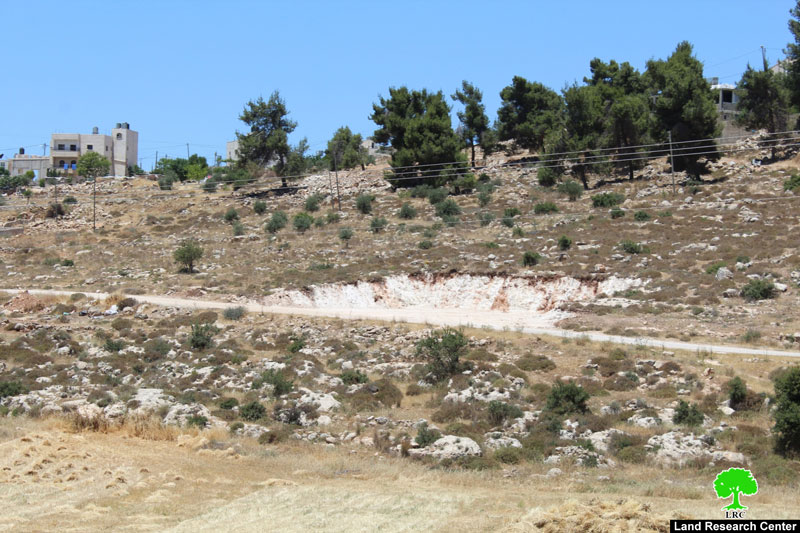 Photos 1-5: sings of the ravaging activities in Wad Al-Shajneh
It should be noted that Israeli Occupation Forces issued on April 20, 2017 the military order number (رقم 17/14/ت) that stated a "land grab" on some parcels in the area. The order came with a map to illustrate the confiscation location.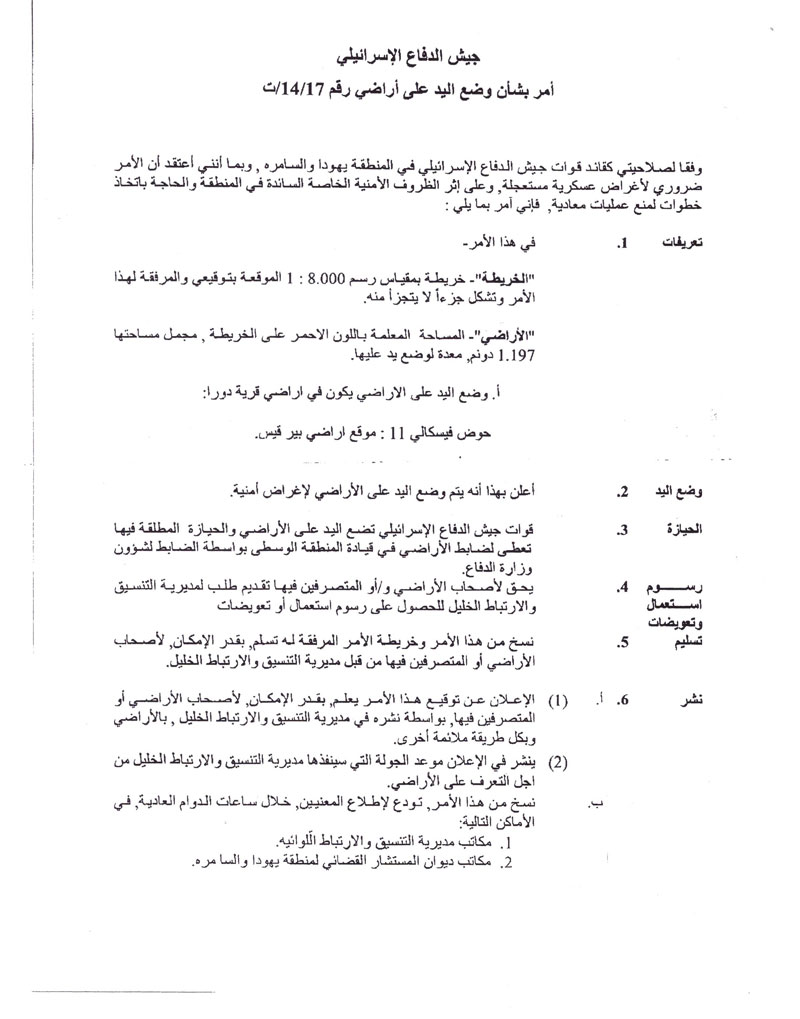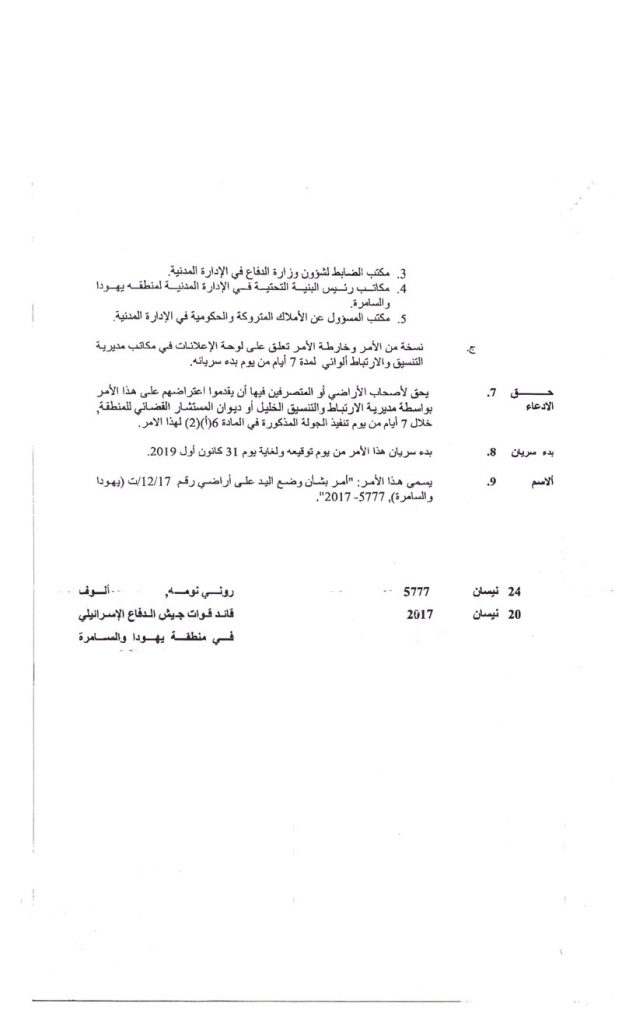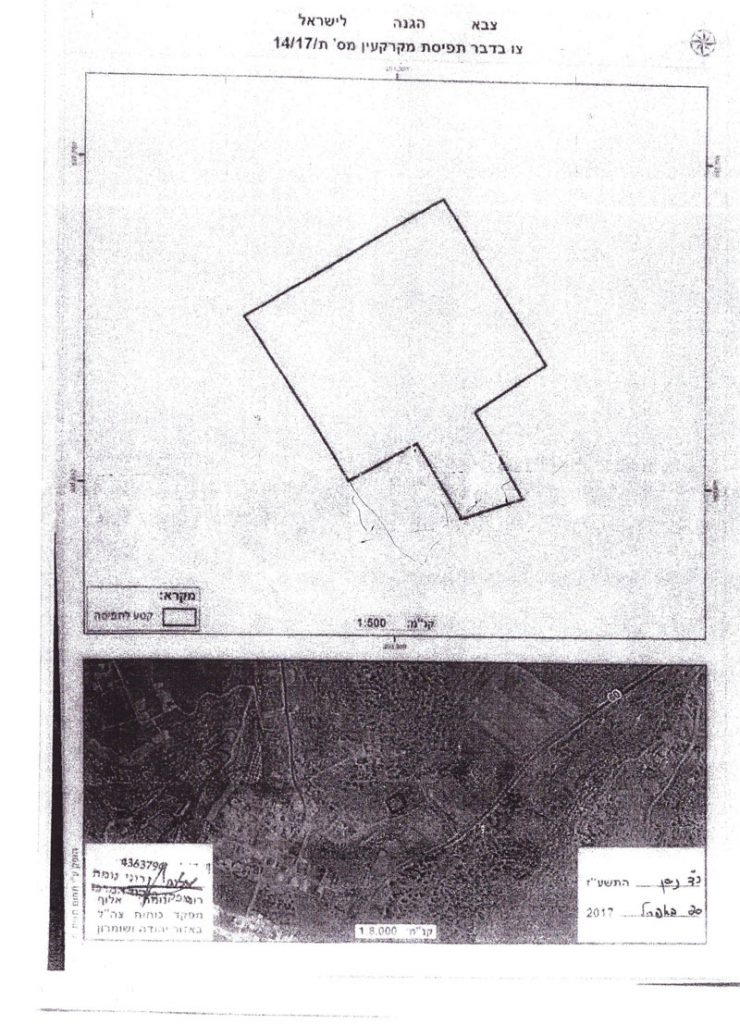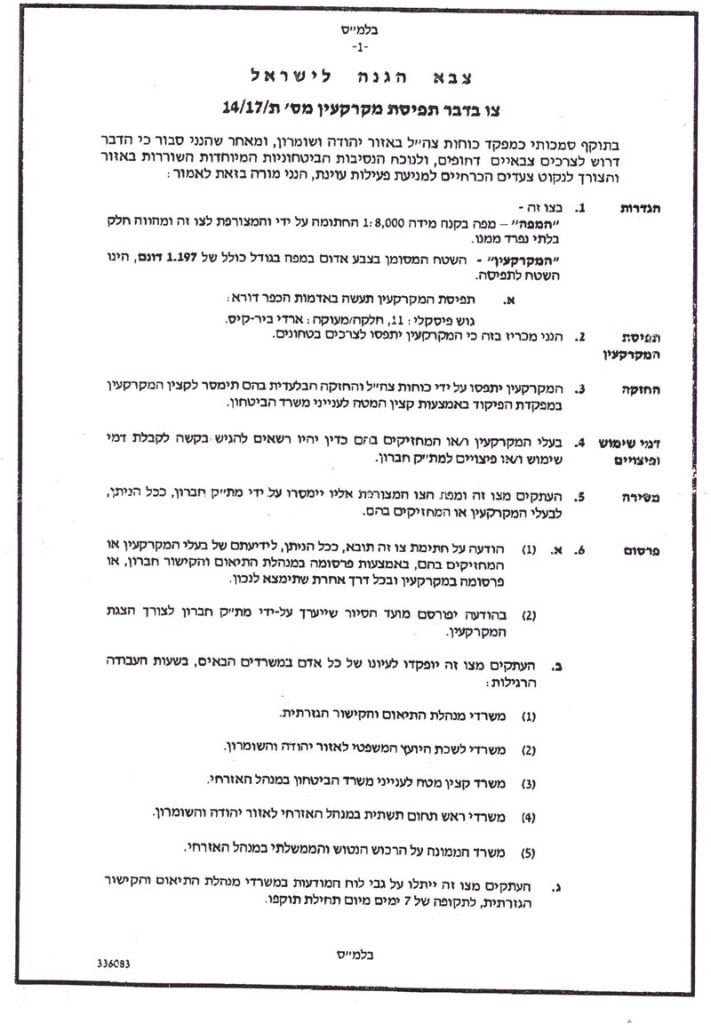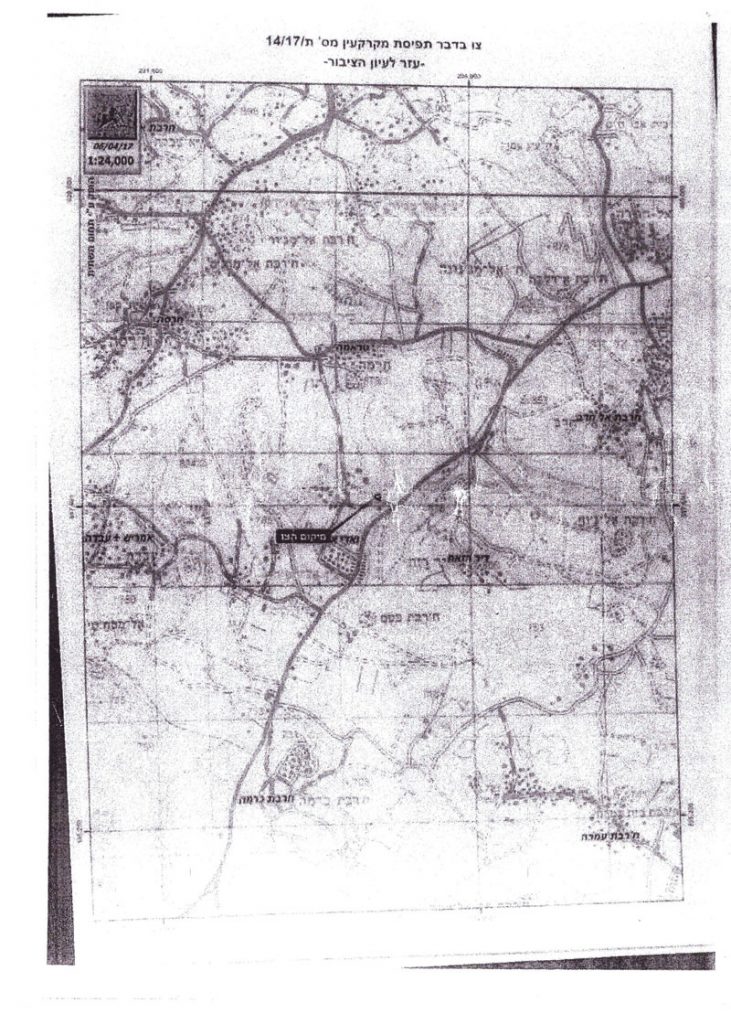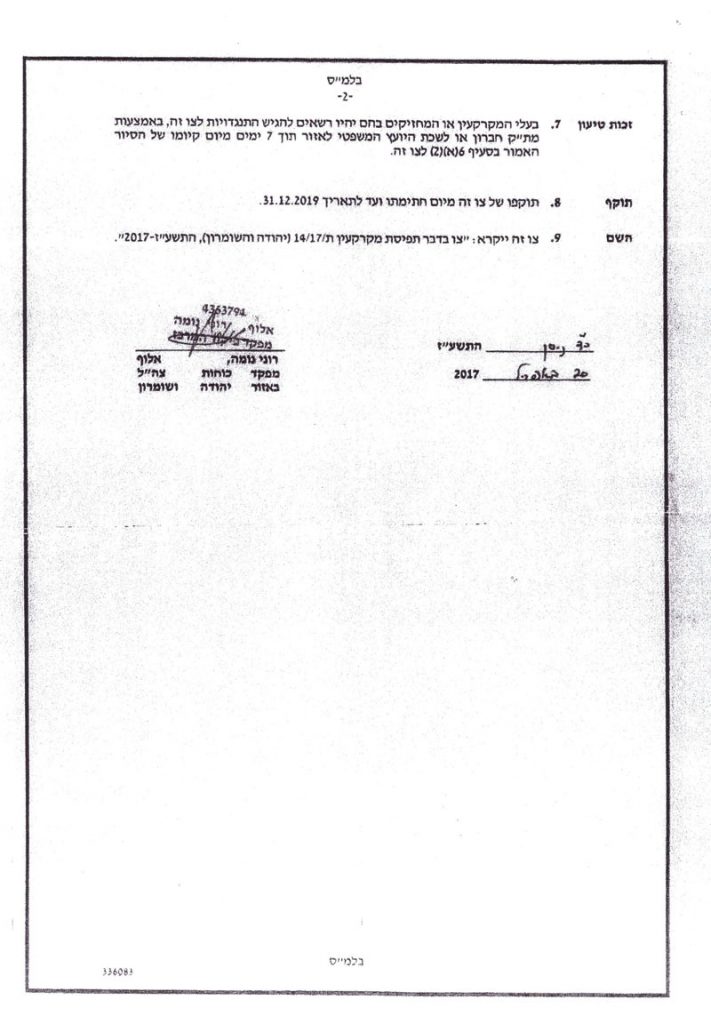 Photos 6-11: the military order of land grab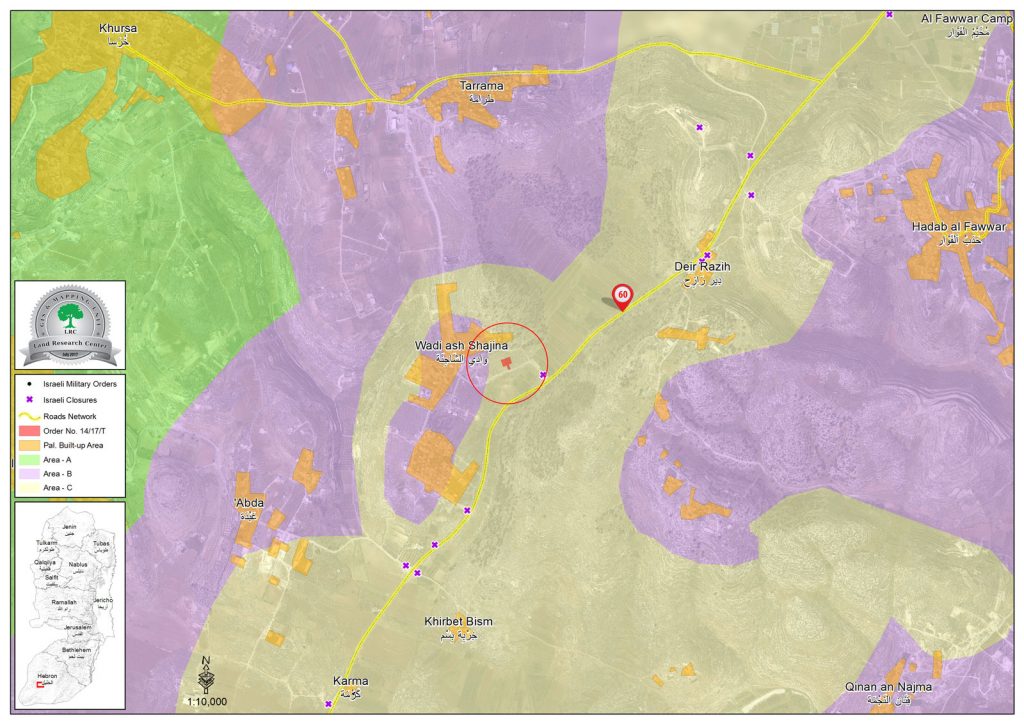 The order is reported valid until December 31, 2017. This means that the occupation authorities shall leave the confiscated lands at that very date but what they actually do is that they renew the order to control the lands for longer periods of time.
The targeted lands belong to citizen Shaban Qasrawi from Hebron, who bought them from citizen Ibrahim Shawamreh years ago. Israeli Occupation Forces put hands on 1.197 dunums of the two dunums Qasrawi owns.
Residents of Wad Al-Shajaneh area see that the establishment of watchtower in the area is meant to harass them and to impose a de facto that is hard to change. People's movement will be tightly restricted and the area's economy will be affected as a result. Also, many farmers will find difficulty in accessing their lands to take care of them.
About Wad Al-Shajaneh:
The village is located to the south of Hebron governorate and is relative to Dura town. It has a total population of 1200 people. The village accommodates UNRWA school, a mosque and a health clinic relative to Palestine Ministry of Health.
Wad Al-Shajaneh is edged by Hebron-Dhahiriya road from the east, Al-Surrah village from the west, an Israeli military camp from the north and Karma village from the south.
Prepared by
The Land Research Center
LRC