Israeli Occupation Forces confiscate stone quarry machinery from Beit Ummar town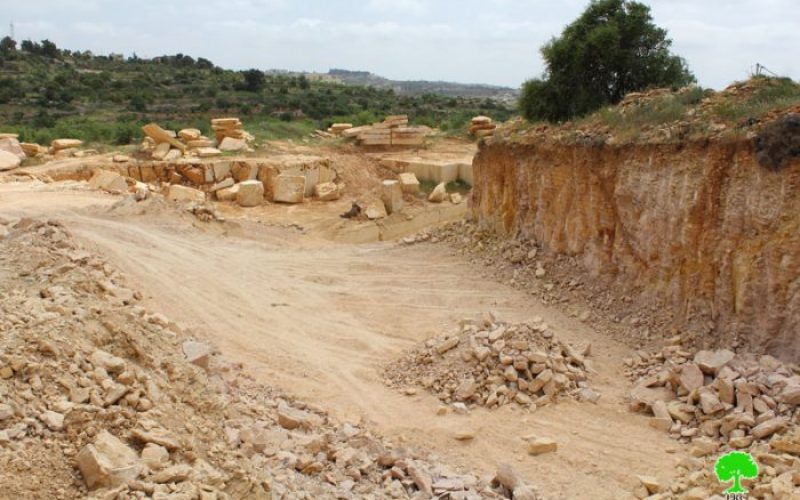 Violation: confiscating machineries
Location: Beit Ummar- Hebron governorate
Date: April 19, 2017
Perpetrators: Israel Civil Administration
Victims: Yousef Abu Ayyash
Details:
Israeli Occupation Forces confiscated on April 19, 2017 machineries from a stone quarry belonging to citizen Yousef Abu Ayyash in Beit Ummar village, north Hebron governorate.
Abu Ayyash said that Israeli soldieries deployed in the quarry while employees from Israel Civil Administration ordered a dozer and a digger to stop work and confiscated them. The machineries were moved to Karmi Zur colony, which is founded confiscated lands from the town.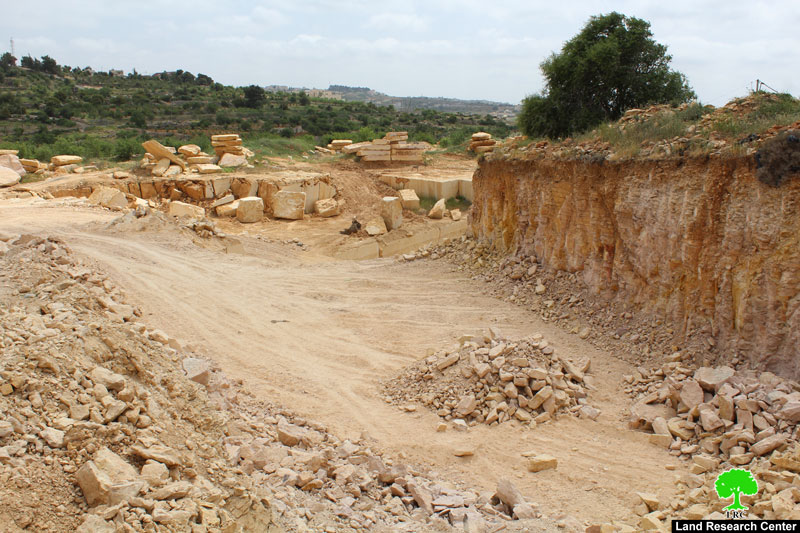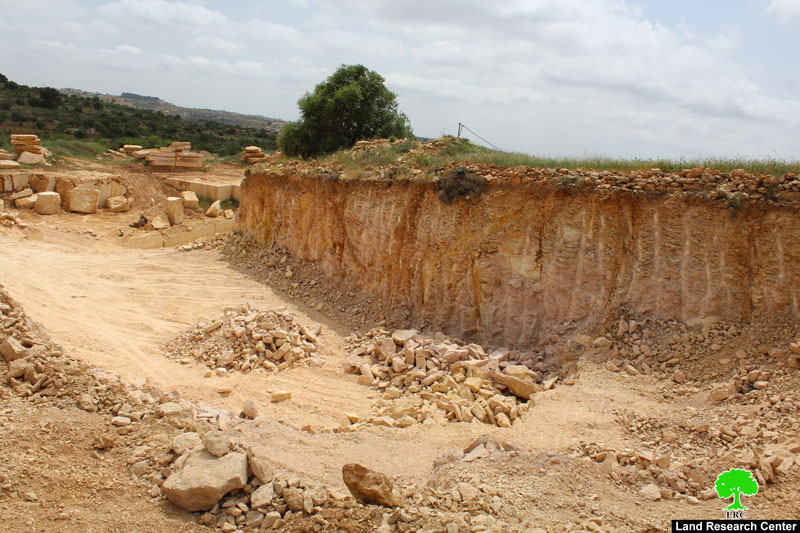 Photos 1+2: view of the attacked quarry

After the confiscation, Israeli Occupation Forces delivered a "minutes of confiscation" for the owner, explaining the location in which the machineries will be held.
Photos 3+4: the minutes of confiscation
It should be noted that the occupation confiscated a Caterpillar 977($80,000) and a 2012 Dosan digger on the claim that the work in the quarry is "illegal".
The owner of the quarry told Land Research Center that he started work in the location in 1999. This business is the source of income for his 8 member family and other 6 other families. The quarry is established on a 15 dunums land parcel.
Losses will be estimated of $2000 daily due to the confiscation of machineries.
It should be noted that the Israeli Occupation Forces tends to hold confiscated machineries in Kfar Zion colony before moving them to another location in Jericho. If owners attempt to restore their confiscated items, they must sign a declaration to not initiate work in the confiscation site and pay violation fines as well.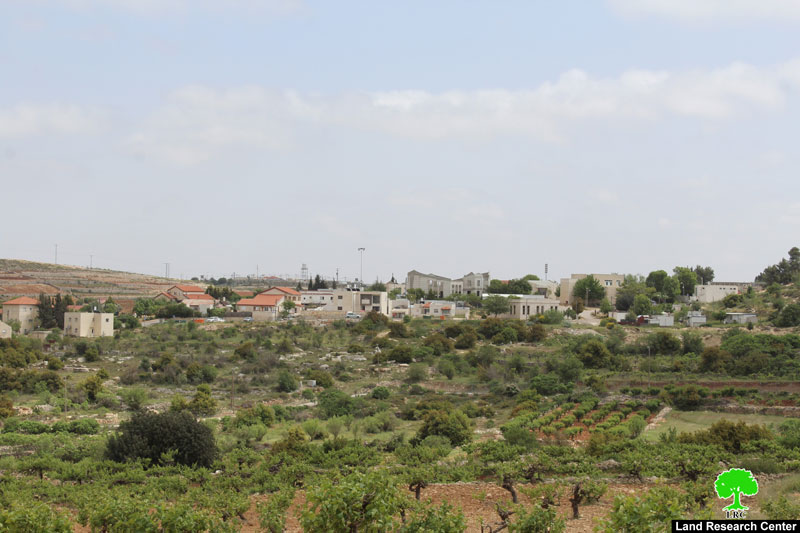 Photo 5: view of Karmi Zur colony
Prepared by
The Land Research Center
LRC