Israel pumps sewage water into lands of Bethlehem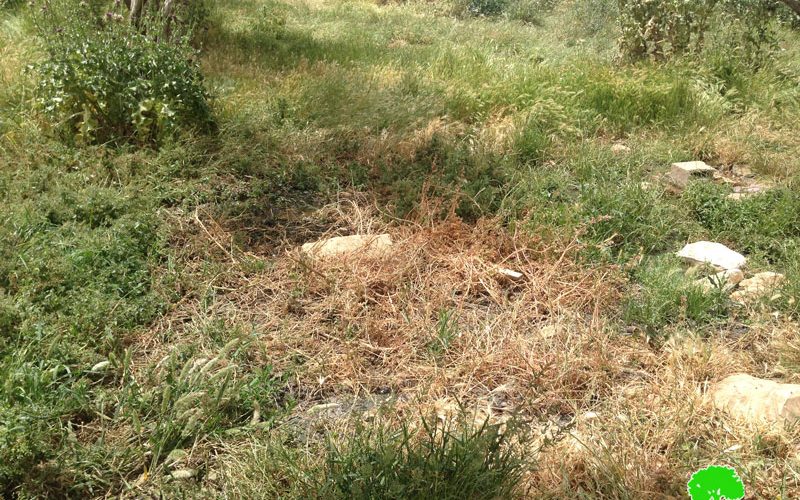 Violation: pumping wastewater into Palestinian lands
Location: Beit Ta'mar town- Bethlehem
Date: April 20, 2017
Perpetrators: Israeli Occupation Forces
Victims: residents of the town
Details:
Israeli Occupation Forces on April 20, 2017 pumped sewage water and sank massive area of lands in the town of Beit Ta'mar in Bethlehem governorate.
It should be noted that Israeli authorities established a military camp on lands from Beit Ta'mar town. The camp pumps sewage and wastewater into the agricultural lands founded in the nearby. Owners of affected lands filed complaints to Israeli courts since 2002 and the court decision ordered the camp to only pump sewage water four times a week. In violation of the decision, the military camp pumps sewage water around the clock to destroy as much land as possible.
As a result, owners of land refrained from cultivating their lands to avoid getting the plants infected by sewage water.
International human rights stated the rights of people to clean and healthy environment.
Reportedly, pumping sewage water has negative impact on the economic and health status of the area. Such crime helps spreading diseases and causes the economic wheel to get badly struck. Crops and plants will go bad. Thus the source of income of many farmers will be cut off.
One negative side effect of the sewage water is the spread of rats and flies that carry many diseases and destroy the bio-diversity of the area.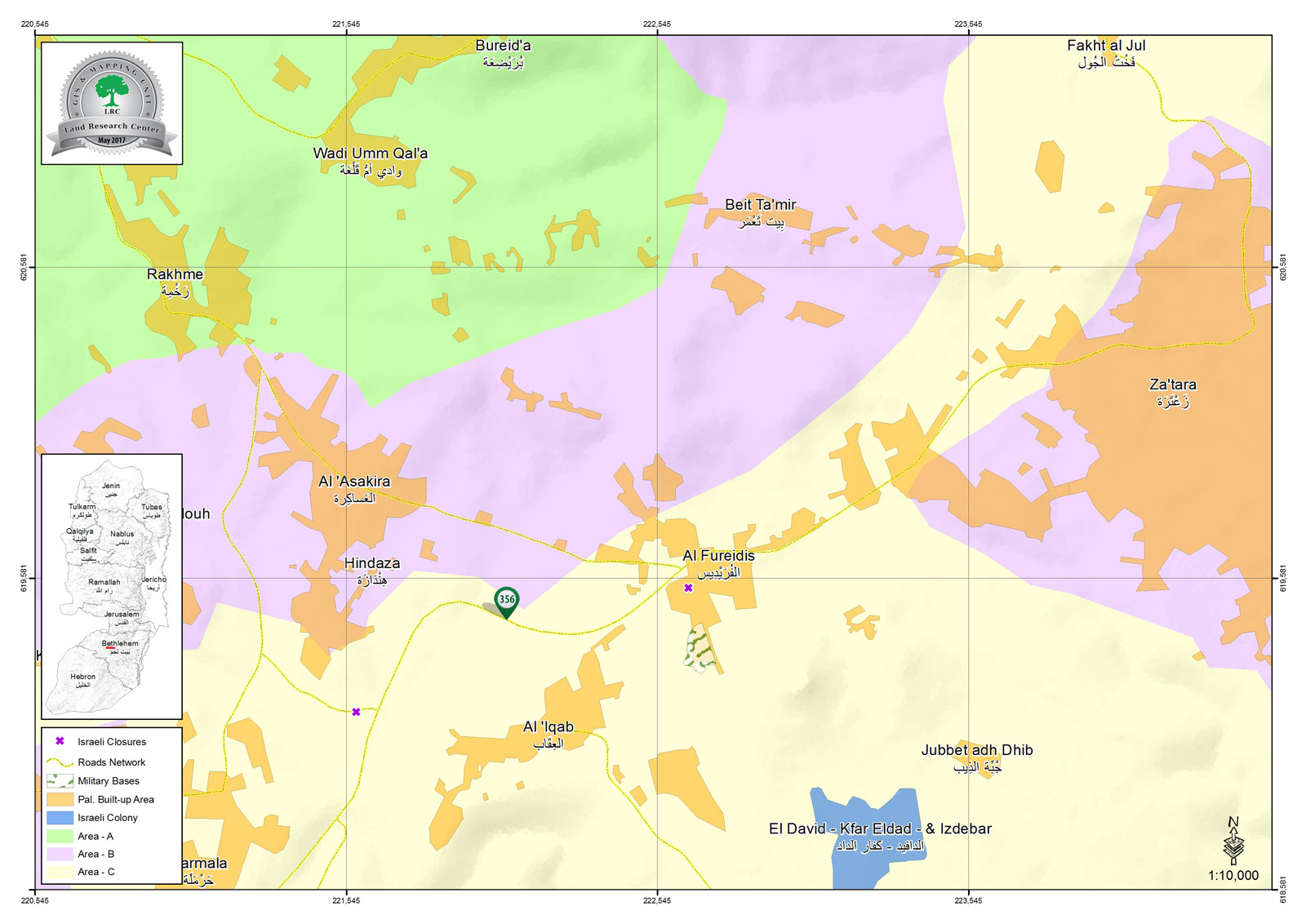 Beit Ta'mar:
5km to the southeast of Bethlehem, Beit Ta'mar is edged by Breid'a and Hindaza from the north, Janata area from the west and Za'tra town from the east.
With a total land area of 40077 dunums, of which 116 dunums are the town's built-up area, Beit Ta'mar is home for 1568 people (2014 census).
The Israeli occupation confiscated 260 dunums from the town to construct the following:
Al David colony that was established in 1999 on 65 confiscated dunums.
The bypass road that is opened on 185 confiscated dunums
A military camp that is set up on a 10 dunum area
According to the lands classifications of Oslo Accords, the lands of Beit Ta'mar are categorized as follows:
742 dunums are classified as area A
1601 dunums are classified as area B
1734 dunums are classified as area C
Prepared by
The Land Research Center
LRC