Stop-work order on water pool in east Tubas governorate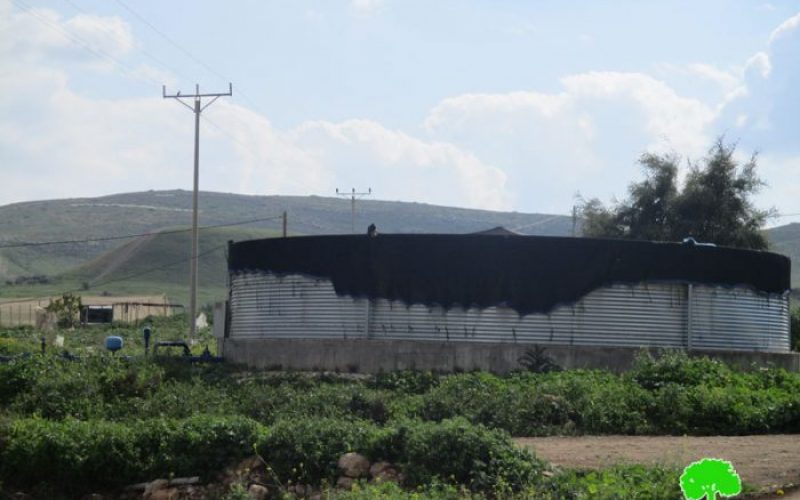 Violation: issuing stop-work order
Location: Khirbet Al-Farisiya- Tubas
Date: March 15, 2017
Perpetrators: Planning and Construction Committee- Israel Civil Administration
Victims: residents of the hamlet
Details:
The area of Khirbet al-Farisiya suffers water scarcity problem both at human and animals levels, taking into account that its inhabitants fully depend on livestock as main source of income. Despite that al-Farisiya accommodates a number of water springs, yet they are all controlled by Israeli authorities; residents of the area are obliged to buy water from the nearby village of Ein al-Bida for a relatively high price.
It should be marked that Israeli Occupation Forces accompanied by the so-called Planning and Construction Committee- Israel Civil Administration raided on March 15, 2017 the area Khirbet Al-Farisiya, east of Tubas governorate and hanged a military order of stop-work on a water pool (200m3) that was established with funds from GVC organization to serve around 160 member of the community in addition to 56 other members of nearby Palestinian communities.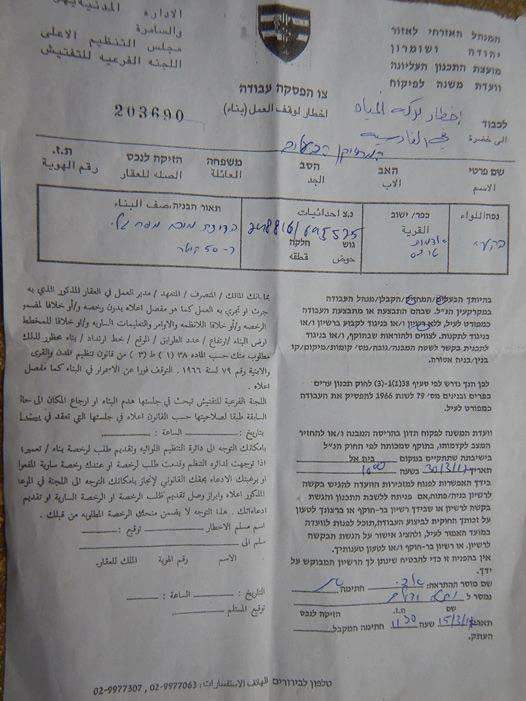 The military order of stop-work number 203690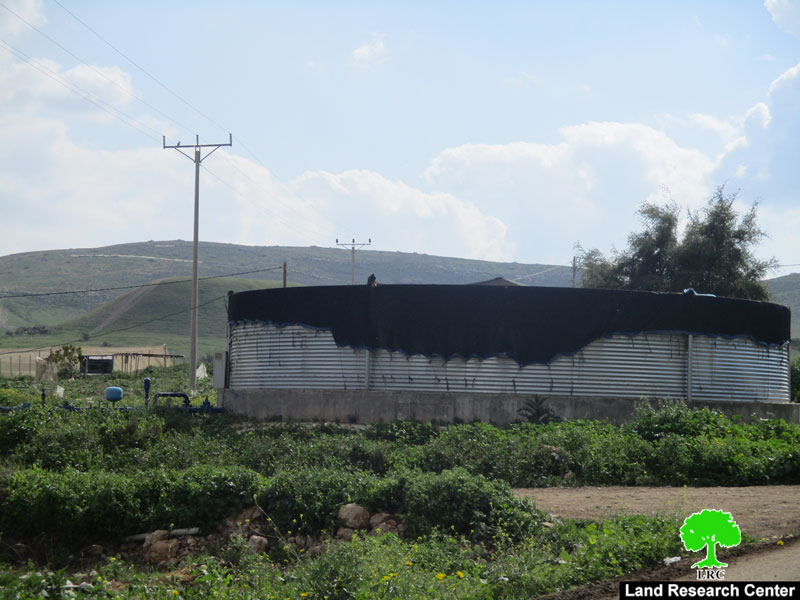 Photo 1: the targeted water pool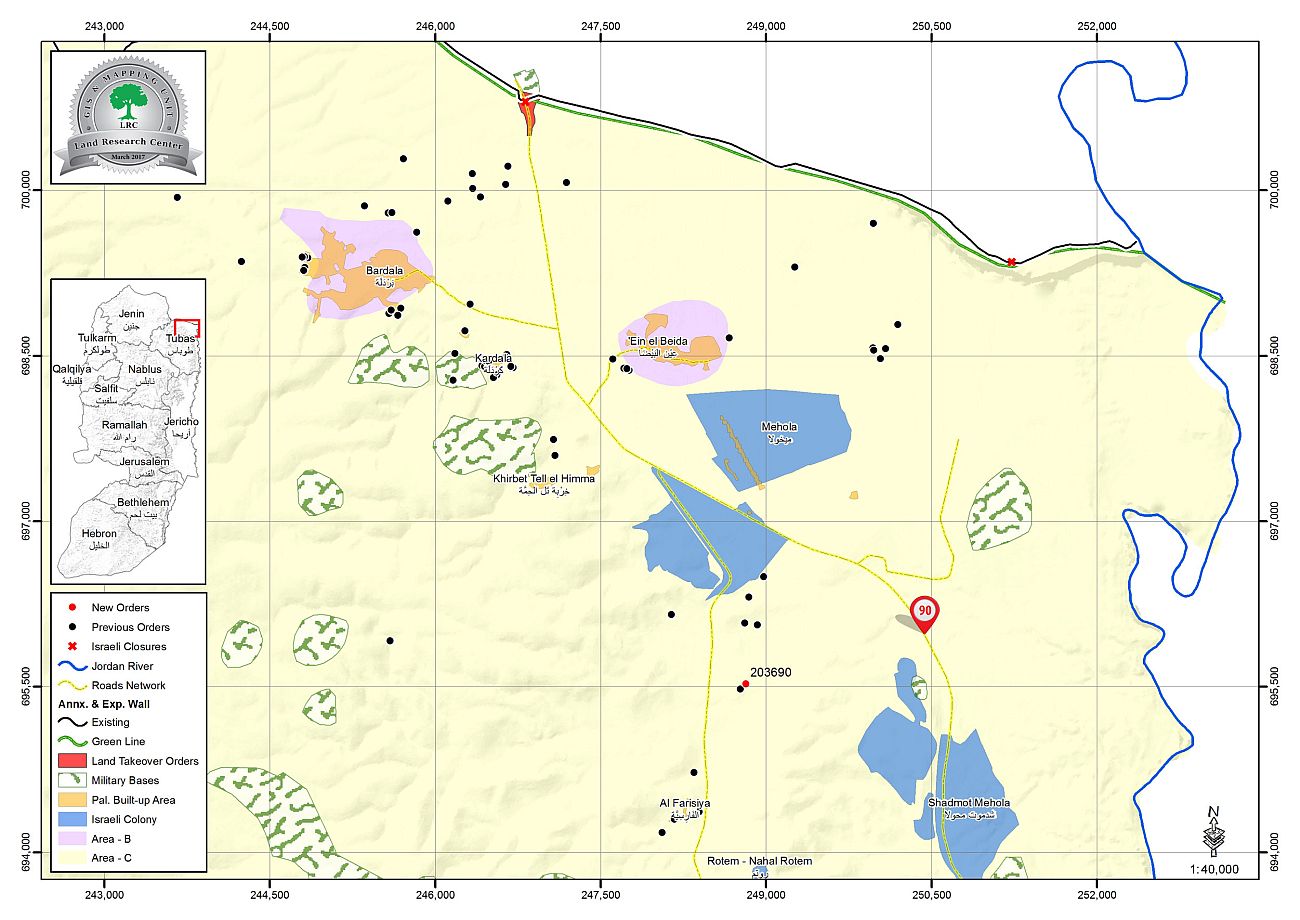 According to the order no. 203690, the affected owners of the pool were given a deadline until March 30, 2017 to complete all licensing procedures. This comes in time with the hearing session of Planning and Construction Committee- Israel Civil Administration in the Israeli court of Beit El colony to consider the status of the notified structure.
About the implications of this incident, the chairman of Al-Malih village council, Aref Daraghmeh, told Land Research Center the following:
" Residents of Khirbet al-Farisiya encounter water scarcity problem; they are obliged to buy water from the nearby villages with the cost of 10 NIS per cubic meter, which is an expensive rate, especially during the constant Israeli targeting on the area. Israeli Occupation Forces usually confiscate water trucks on the claim of them being present in closed military zones and demolish water networks and pipelines"
Khirbet Al Farisiya:
It is located in the area of Wadi Al Malih in Tubas Governorate at a distance of 20 kilometers to east of the city of Tubas. The lands of the Khirbet stretch between Al Tayasir checkpoint and the Jordan River. Its current population is 400 Palestinians compared to 1,000 before the Israeli occupation of 1967.
The residents of the Khirbet largely depend on farming and herding as main source of income. The main clans in the area are Bisharat, Dababat and Daraghmeh, who hail from the city of Tubas and the town of Tammun. Most of the area's residents have their roots in the area of Yatta in Hebron Governorate.
Prepared by
The Land Research Center
LRC