Israeli Occupation Forces notify Rantis village structures of demolition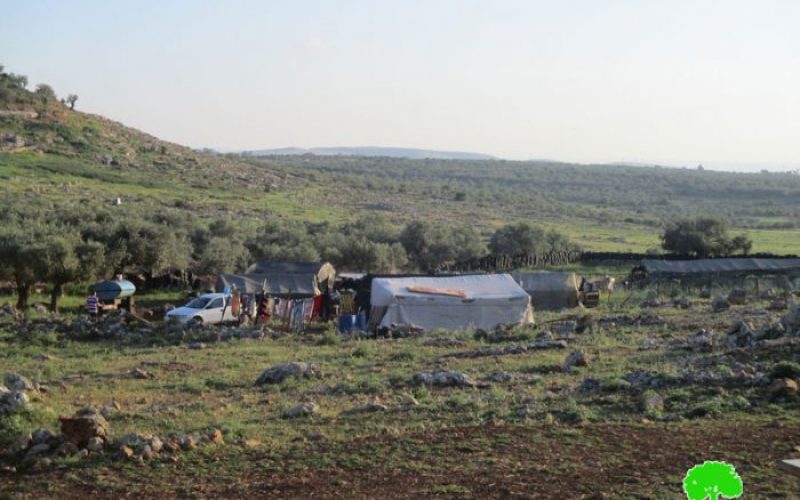 Violation: demolition orders
Location: Rantis village- Ramallah governorate
Date: March 28, 2017
Perpetrators: Planning and Construction Committee- Israel Civil Administration
Victims: four Bedouin families
Details:
Israeli Occupation Forces accompanied by the so-called Planning and Construction Committee- Israel Civil Administration raided on March 28, 2017 the area of Khirbet Abu Al-Ra'ish, northwest Rantis village in Ramallah governorate and delivered demolition orders for four Bedouin families, targeting their tents and agricultural barracks. Noteworthy, the orders mentioned an "extra opportunity to object to the order within a seven day deadline". Being located in area "C" and built without license was the claim on which the orders were issued.
It should be noted that the affected families belong to "Al-Mahareeq" clan and have been residing the area for over ten years. In 2016, the structures of those families were notified of stop-work on the claim of "unlicensed construction".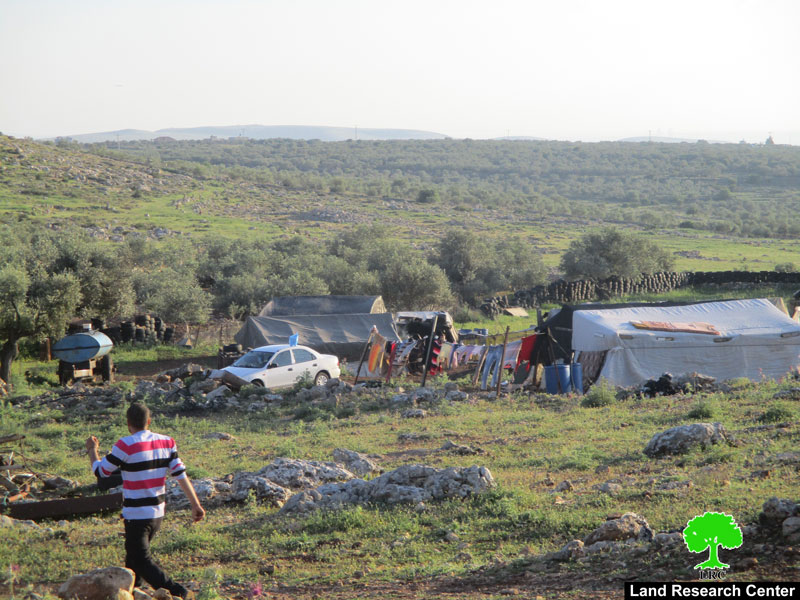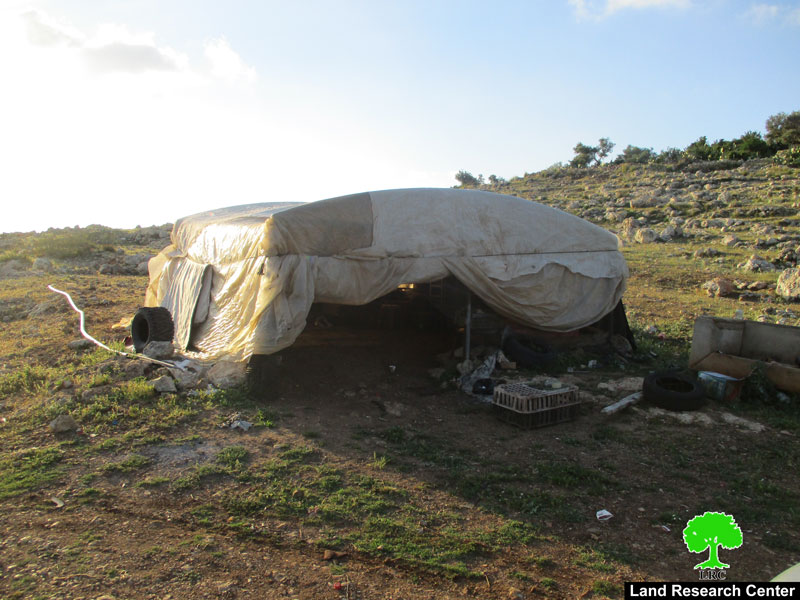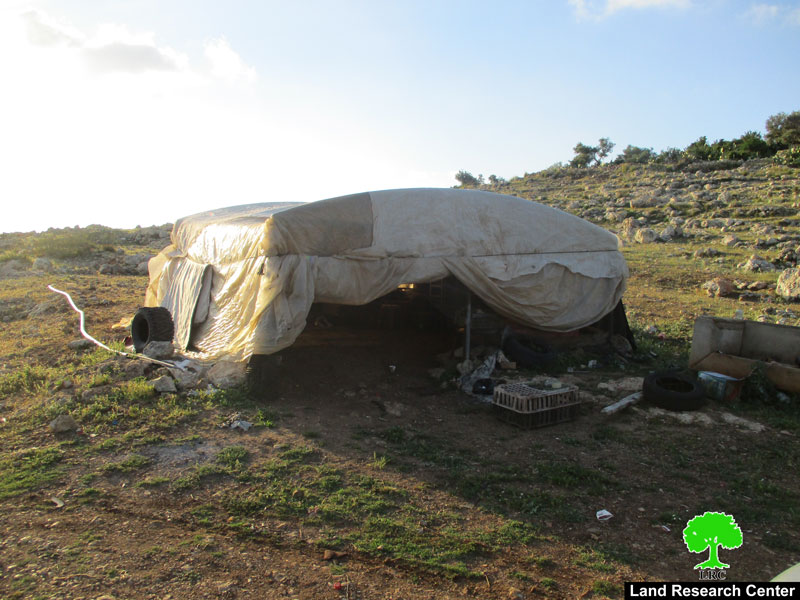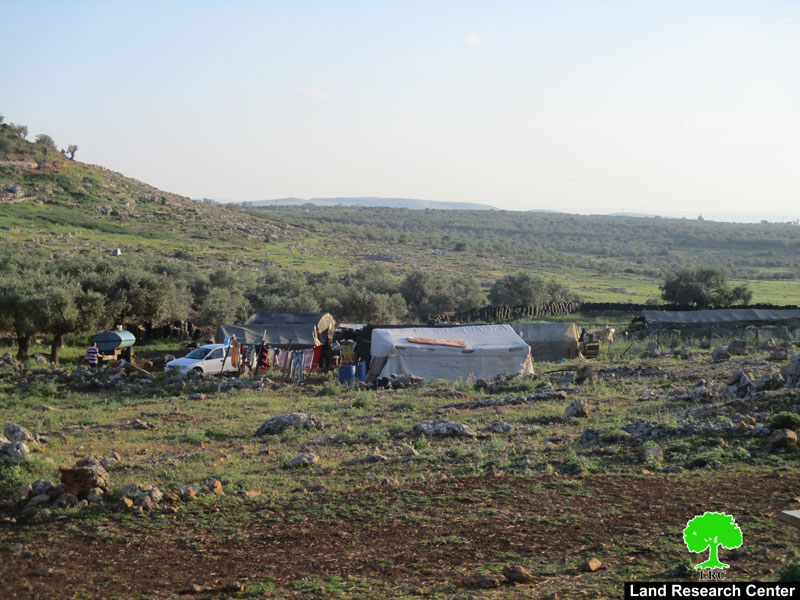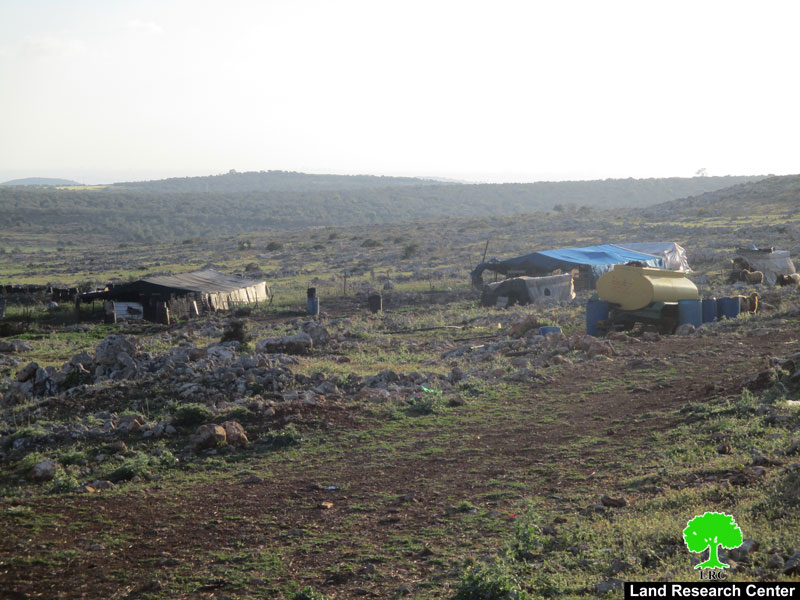 Photos 1-4: Al-Mahareeq community- Rantis area
The stop-work order number 392330 served on the structures of Bilal Mahareeq
The following table shows information about the affected families:
Affected citizen

Family

Minors

No. of sheep

No. of previous order

The notified structures

Residential tent\m2

Sheep tent\m2

Bilal Mahareeq

8

6

65

Tent (60)

One tent (60)

One tent (24)

One tent (60)

Barn (90)

Marouf Mahareeq

4

2

22

Tent (45)

Ismael Mahareeq

8

3

13

Tent (60)

Shuheibr Mhareeq

5

0

75

Tent (24)

Tent (60)

total

25

11

175
Source : Field observation- Department of Monitoring Israeli Violations- Land Research Center-2017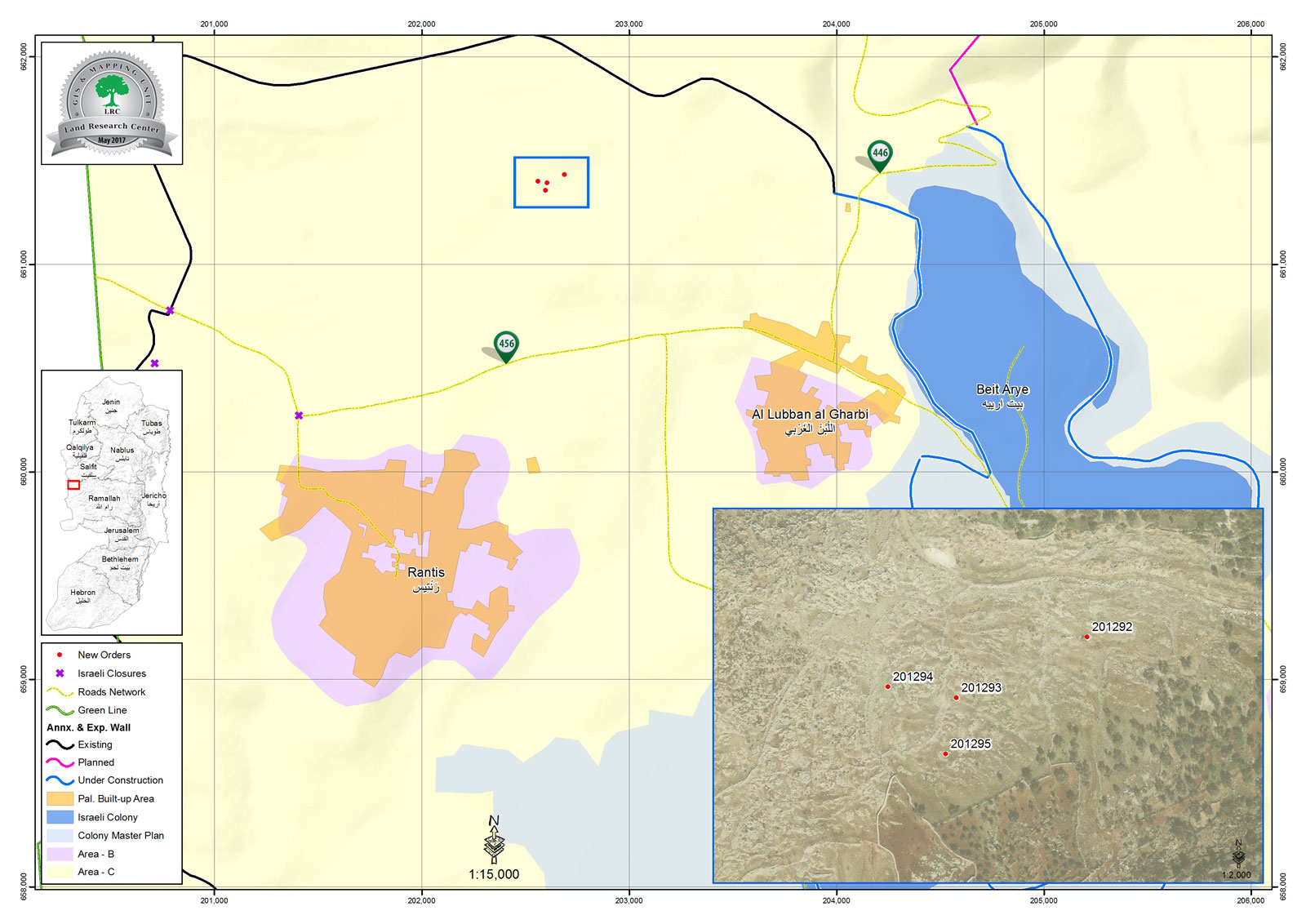 It should be also noted that Al-Mahareeq family originally comes from Al-Samou' town, south Hebron. Between 1997-2005, they had to leave to Salfit governorate due to the hard life conditions in Hebron. Because their tents and barns were set up next to the apartheid wall, Israeli Occupation Forces demolished them. This forced Al-Mahareeq people to move to Rantis village in Ramallah governorate in late 2005.
Prepared by
The Land Research Center
LRC