Israeli Occupation Forces confiscate barrack and seedling from Yatta town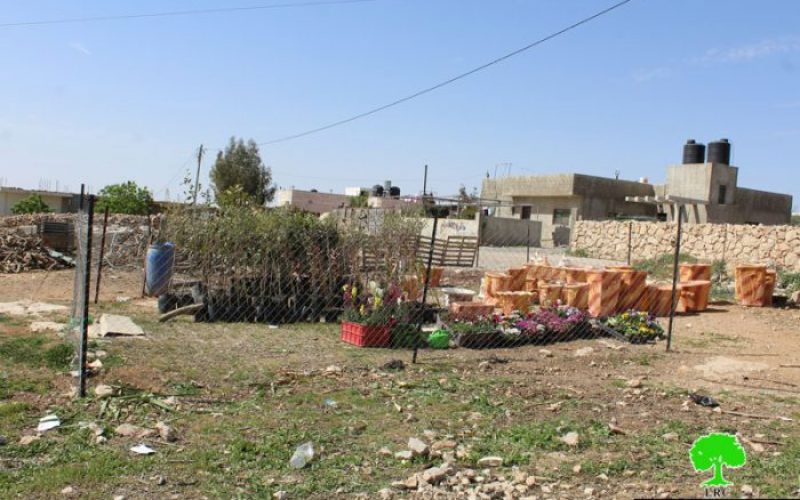 Violation: confiscation of barrack and seedlings
Location: Al-Rifa'iyya- Yatta city
Date: March 28, 2017
Perpetrators: Israel Civil Administration
Victims: Mohammad Al-'Moor
Details:
Israeli Occupation Forces confiscated on March 28, 2017 the content of an agricultural nursery in Al-Rifa'iyya village, east Yatta town in Hebron governorate that is owned by citizen Mohammad Al-'Moor.
Al-'Moor said that a force from the occupation army accompanied by a patrol of Israel Border Police and Civil Administration raided the area at noon. Soldiers deployed in the area and accompanying workers dismantled the barrack used as a nursery and confiscated 350 seedlings and other agricultural tools.
The confiscated barrack was reported to be 42m2 and to accommodate seedlings and other agricultural tools and accessories. Noteworthy, citizen Al-'Moor received a "minutes of confiscation" notice.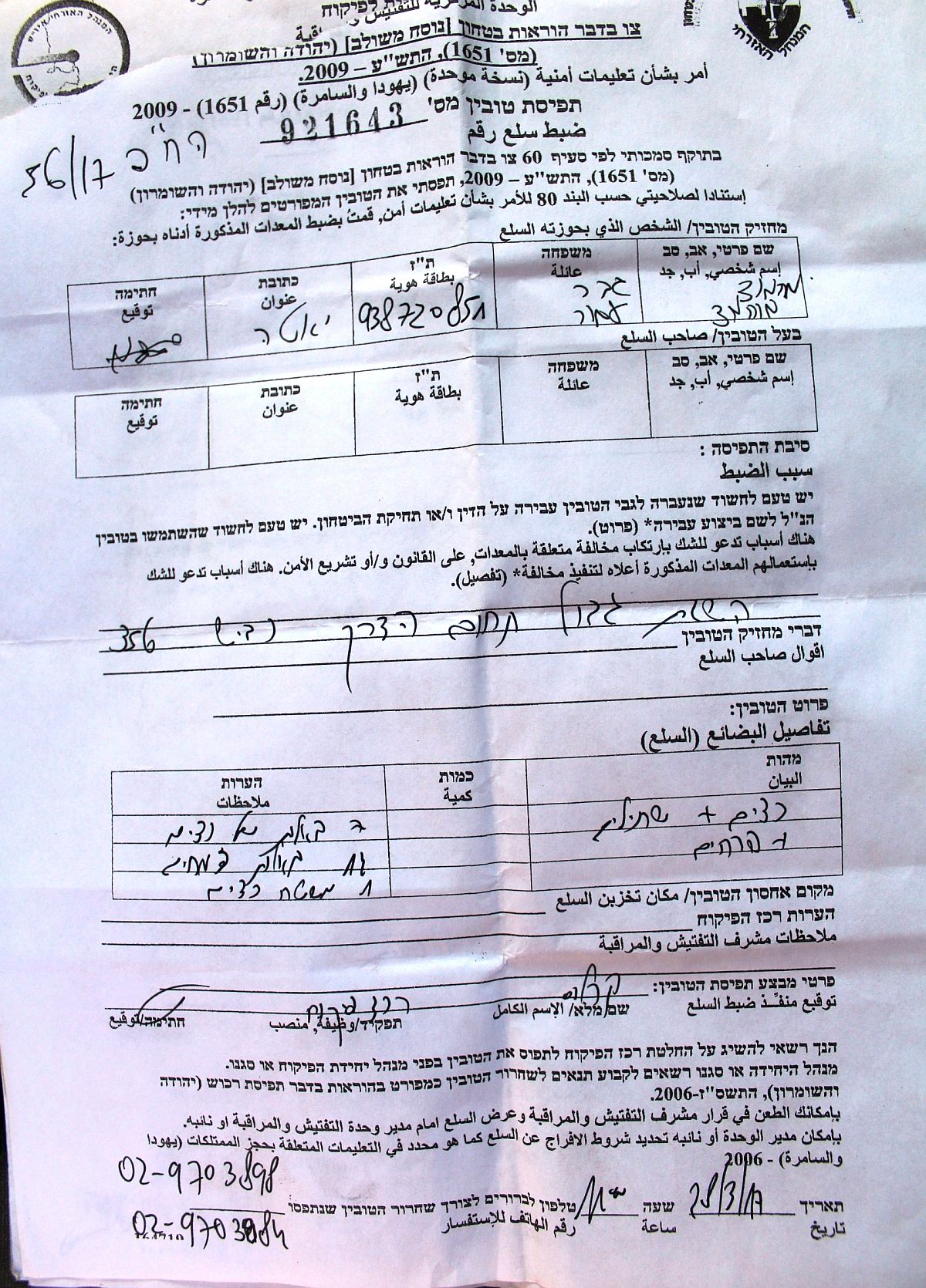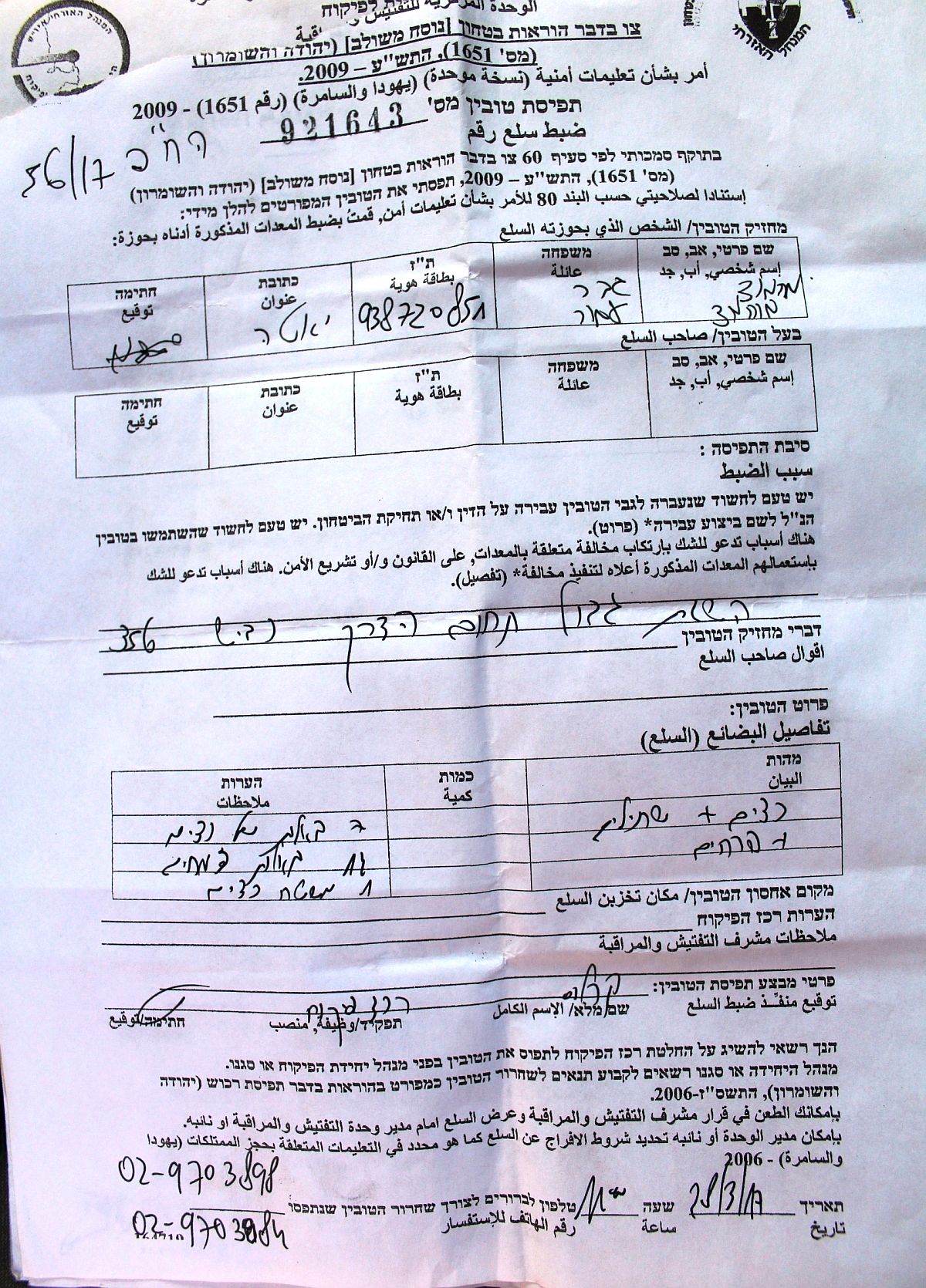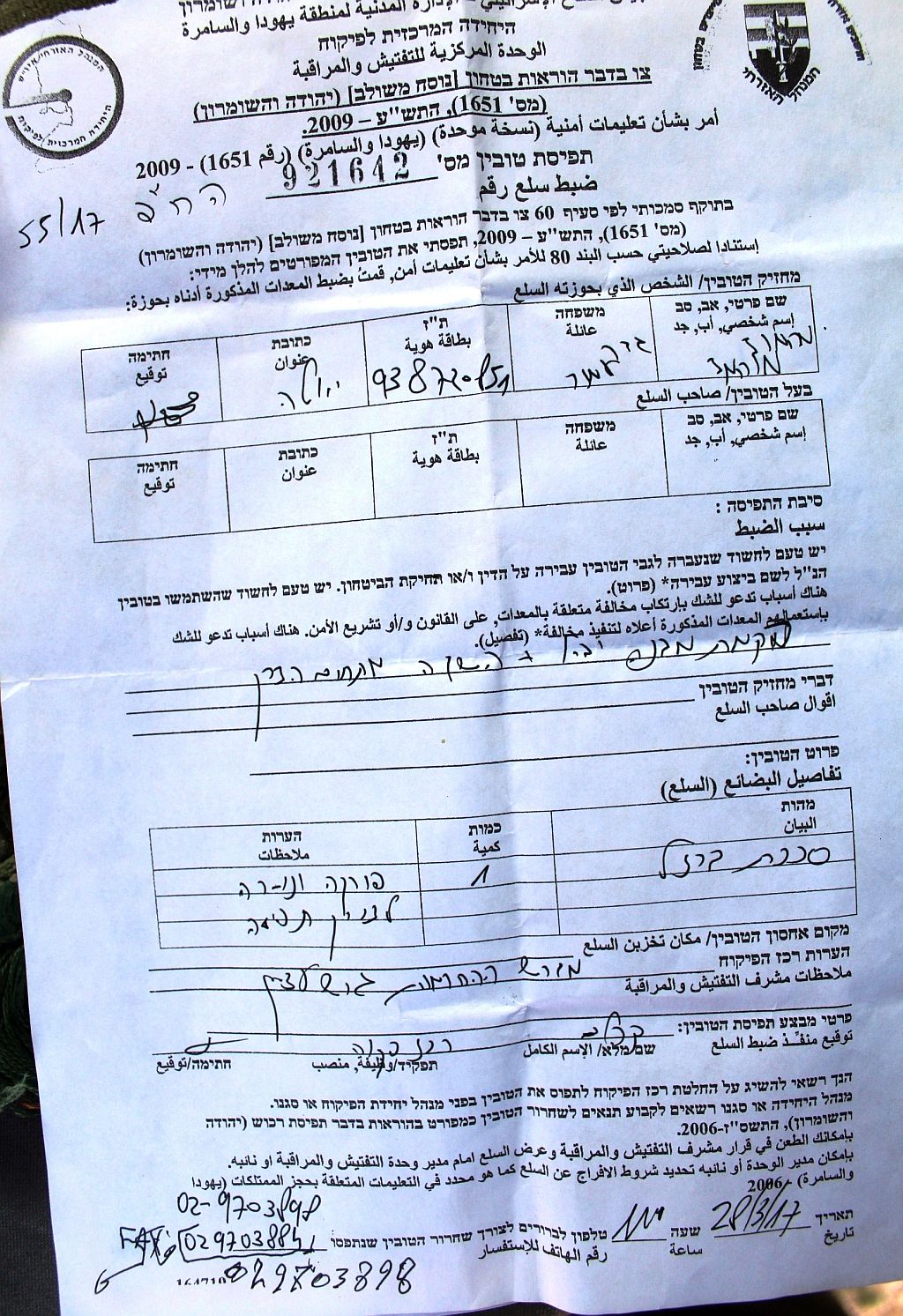 Photos 1+2: the minutes of confiscation notice
Israeli Occupation Forces served on march 02, 2017 a removal order on the same structure within a three day deadline.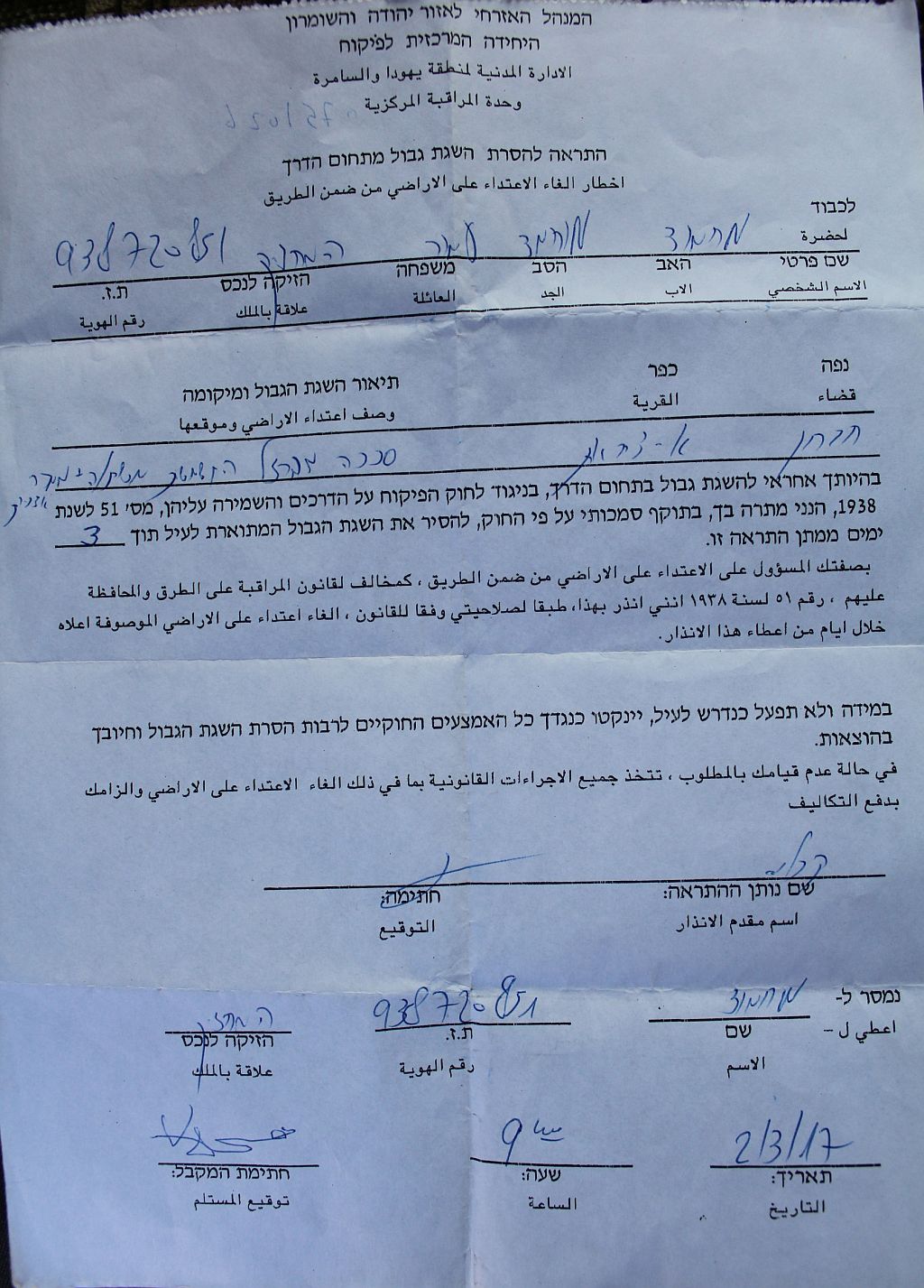 Photo 3: the removal order
At time, the owner moved the targeted structure and its content from the bypass road number 356, on which the barrack is founded. Despite that step, Israeli Occupation Forces came and confiscated the items.
It should also be marked that Rifa'iyya village is located 7km to the east of Yatta town; the village populates 450 people and is split by the bypass road no. 317. It is run by a joint village council including the following villages (Makhallet Al-Mayeih, Al-Deirat and Um Lisfa).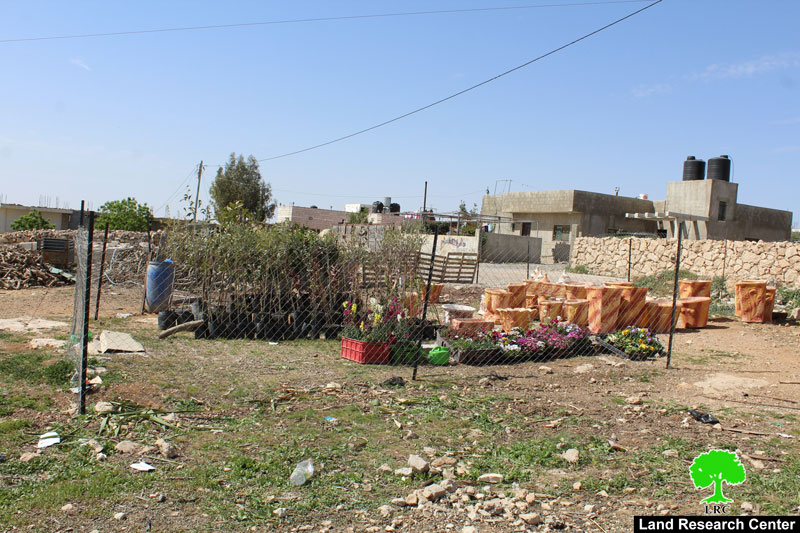 Photo 4: what is left from the barrack
Prepared by
The Land Research Center
LRC