Shevut Rahel colonists loot and Judaize Khneifis hamlet in Nablus city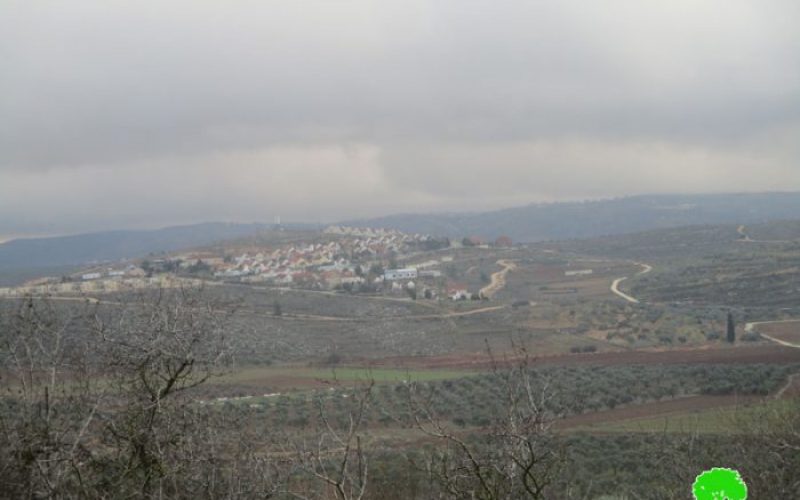 Violation: stealing antiquates
Location: south Jalud village- Nablus
Date: February 01, 2017
Perpetrators: Shevut Rahel
Victims: owners of lands
Details:
On February 01, 2017, a group of fanatic colonists from Shevut Rahel sneaked into Khneifis hamlet, south Jalud village in Nablus city and stole some archeological items and other antiquities.
It should be noted that the targeted location is only 450 meters to the east of the attacking colony; the area is declared inaccessible for Palestinians on the claim of "buffer zone". This enabled colonists to take over the lands and facilitated the theft of archeological stones.
The chairman of Jalud village council, Abdallah Al-Hajj, told Land Research Center that Roman stones and antiquities are being stolen by colonists and moved to the colony via trucks. He pointed out that the reason behind the theft is to forge history of Jewish own.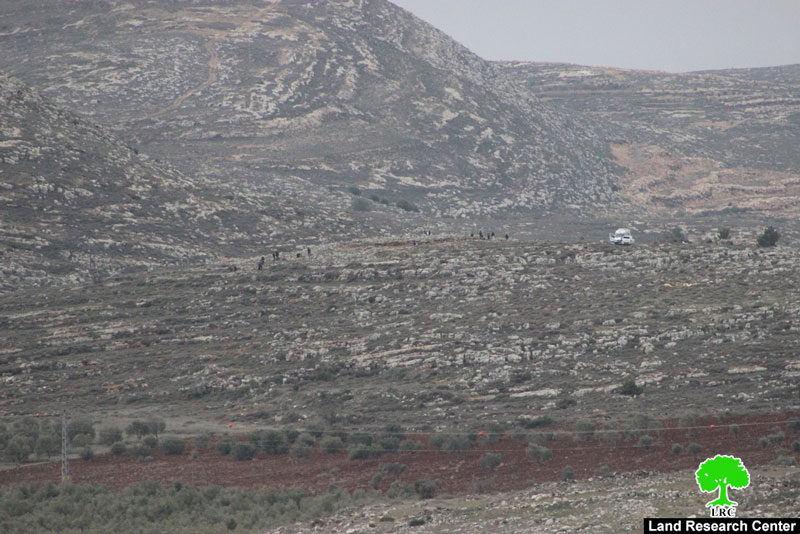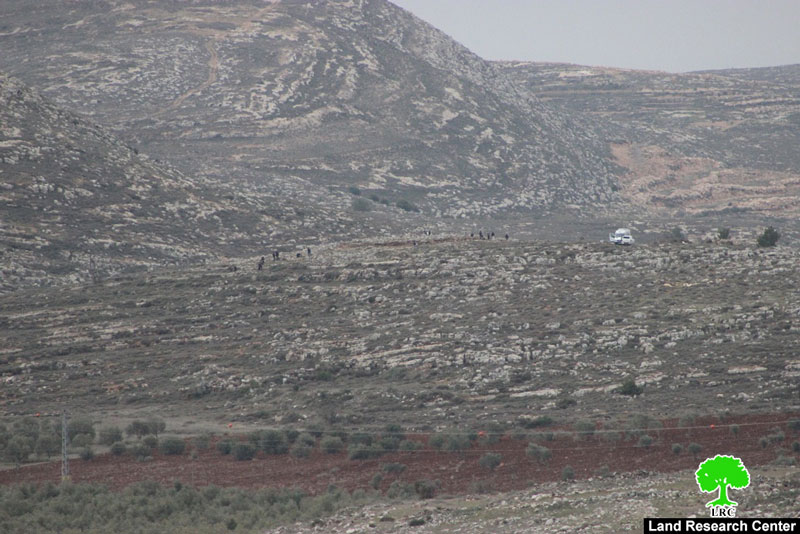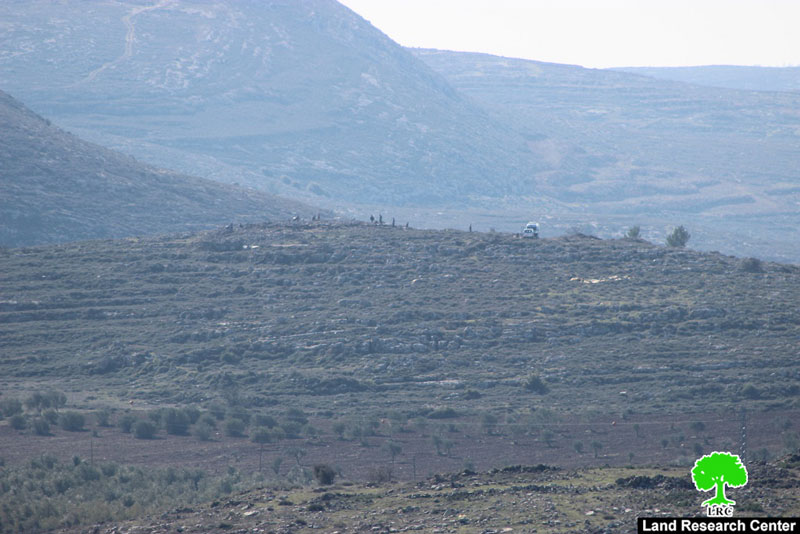 Photos 1-2: the theft operation in Khneifis hamlet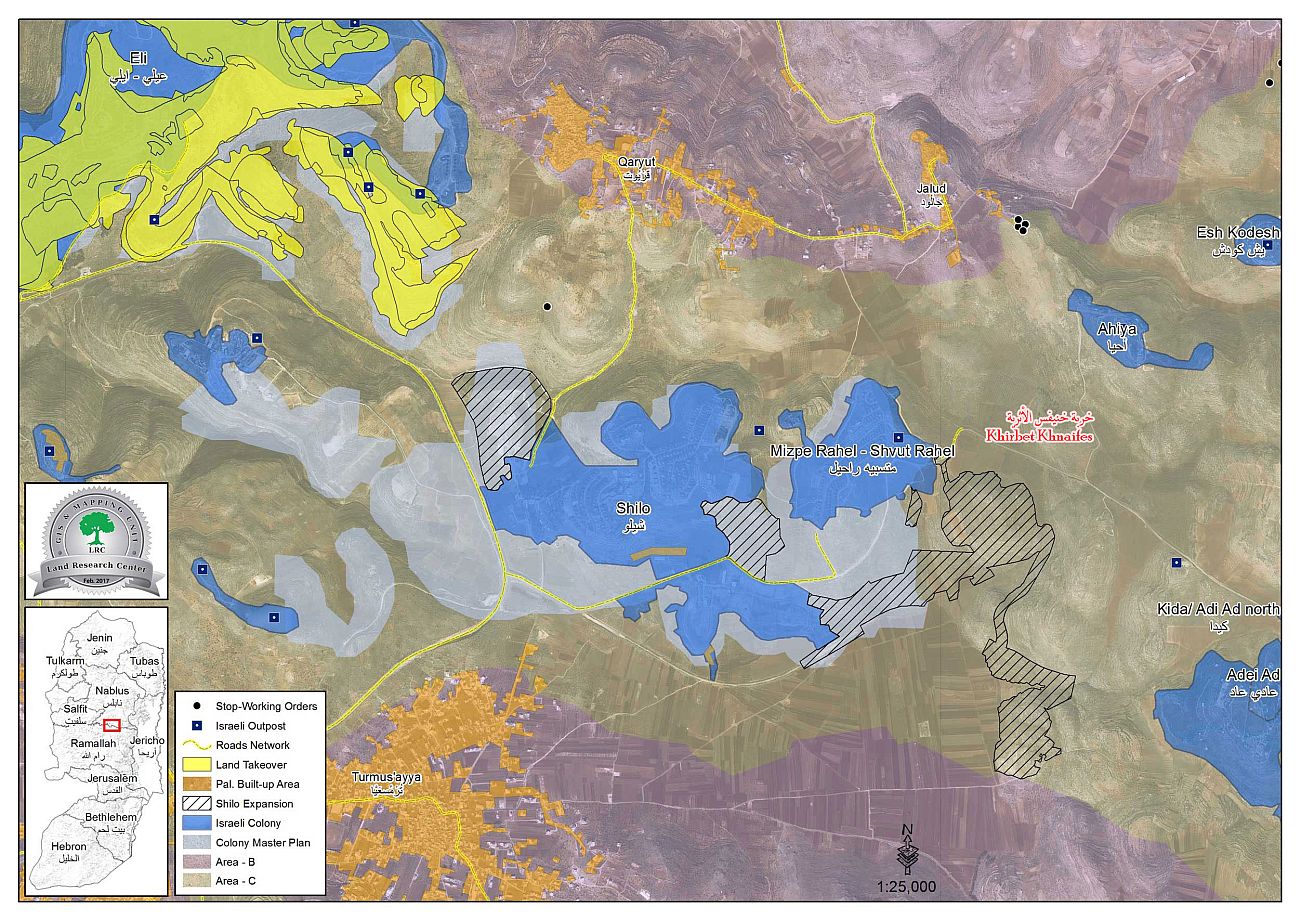 Khirbet Khneifis:
It is classified as "state property" by the Israeli occupation. The hamlet is of 500 dunums in area; part of its area (210 dunums) was designated for the master plan of Shevut Rahel colony.
Khneifis hamlet dates back to the Roman era. It accommodates a number of artisan wells, trenches and Roman tombs. The area has been declared inaccessible for Palestinians since 2000.
Before 2000, residents of Jalud cultivated Khirbet Khneifis and planted it with grains. But after being declared as "buffer zone" for Shevut Rahel colony, they could never come back and agriculturally use it.
Israeli government and military violate UNESCO resolution regarding Protection of Antiquities :
Palestinian had high hopes regarding the protection of antiquities and archeological sites; especially after Palestine was accepted as a member in the UN. Despite all, the occupation never respected such resolutions and conventions and continued on its barbaric attacks and violations.
Stealing antiquities and archeological sites in area C:
According to the data of Palestine Ministry of Tourism, there are at least 540 archeological sites in the West Bank and East Jerusalem that are founded within areas classified "C" according to Oslo Accords, which are under Israeli control. Such site face the danger of Judaization by colonists.
Prepared by
The Land Research Center
LRC