Stop-work orders on residences and agricultural road in Salfit town of Bruqin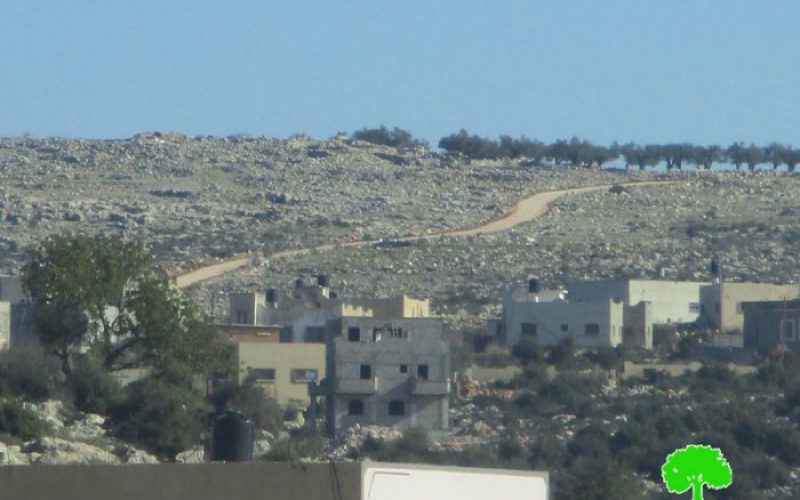 Violation: issuing stop-work orders
Location: Bruqin town- Salfit governorate
Date: 02\15 January 2017
Perpetrators: Israel Civil Administration
Victims: Barakat family
Details:
On January 02, 2017, the so-called Planning and Construction Committee- Israel Civil Administration notified two residence and one agricultural road of stop-work on the claim of "unlicensed construction". The two houses are located in Al-Qanous area, east of Bruqin town.
According to the orders, the affected owners were given a deadline until January 23, 2017 to complete all licensing procedures. This comes in time with the hearing session of the Planning and Construction Committee- Israel Civil Administration in the court of Beit EL colony to consider the status of the notified structures. The following table shows information about the affected owners:
| | | | | | |
| --- | --- | --- | --- | --- | --- |
| Affected citizen | Family | Minors | Nature of structure | No. of order | Photo |
| Tayseer Barakat | 6 | 3 | Under construction three story house (400m2) | 202266 | |
| Samih Barakat | 5 | 3 | Under construction house (140m2) | N/A | |
| Total | 11 | 6 | | | |
Stop-work order on agricultural road:
The so-called Planning and Construction Committee- Israel Civil Administration delivered Bruqin village council the stop-work order number 202299 that targets a 4km road in the northeastern side of the town and nearby Khirbet Qirqish.
The order gave the village council a deadline until February 02, 2017 to restore the previous status of the road.
Mayor of Bruqin, Sa'id Allan, told Land Research Center that the road serves tens of agricultural dunums, which as a matter of fact in need for reclamation projects because of being abandoned by owners due to financial difficulties.
He also added:
" One year ago, the Ministry of Agriculture rehabilitated one kilometer of road in Khirbet Qirqish. In 2016, Future for Palestine organization rehabilitated another 3km of the road. Farmers had hope in the sense that they will be able to access their lands to use them. The occupation destroyed that hope by serving a stop-work order on the road".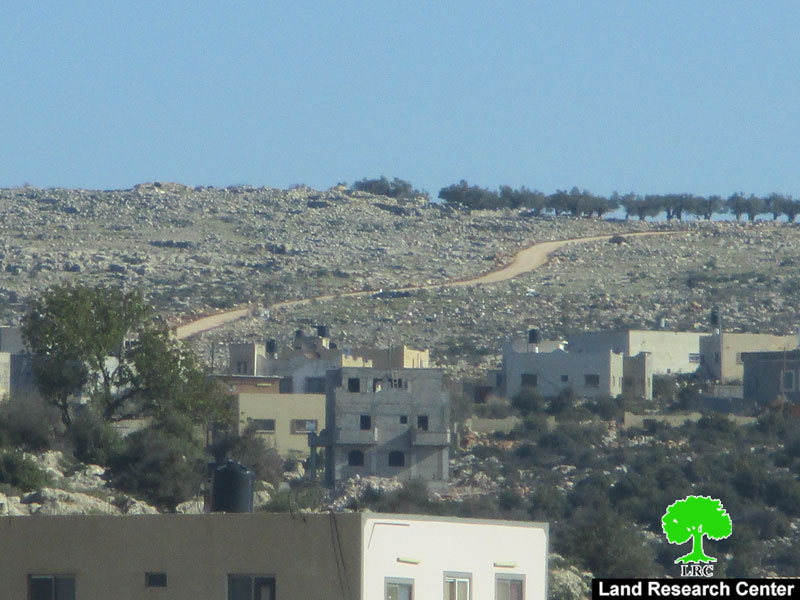 Photo 2: the targeted road- Bruqin town
Bruqin
It is located 13 km to the west of Salfit city; it is one of the Palestinian villages that depend mostly on agriculture in its income. The village's total area is 13273 dunums including 1336 dunums of built-up area inhabited by around 3500 people. 1200 dunums are planted with olives while 3000 dunums are used for herding purposes; the rest (8000 dunums) are under the nearby colonies control. The village is facing vicious attack from the Israelis; more than 8000 dunums of the village lands were confiscated for colonial expansion purposes.
Table 1: land confiscations in Bruqin:
| | | | | | |
| --- | --- | --- | --- | --- | --- |
| No. | Colony | Establishment date | Built-up area | Type | Built over |
| 1 | Barkan | 1981 | 622.5 | Industrial | Sarta, Bruqin, haris |
| 2 | Bruchin | 1999 | 265.5 | Residential, industrial | Bruqin, Haris |
| 3 | Ariel Gardens | 1978 | 5226 | Industrial | Bruqin |
*GIS unit – LRC
Prepared by
The Land Research Center
LRC