Israeli Occupation Forces ravage lands and uproot trees in Hebron governorate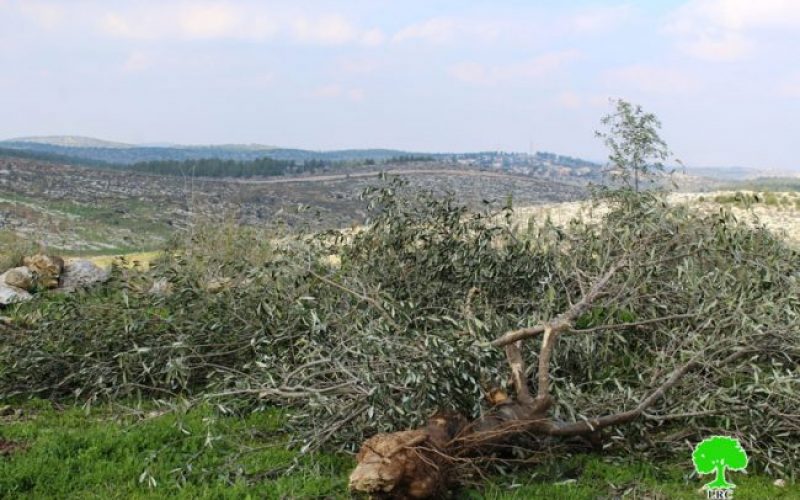 Violation: ravaging Palestinian lands
Date: January 26, 2017
Location: Kharas town- Hebron
Perpetrators: Israeli occupation Forces
Victims: citizens Faysal and Mohammad Hroub
Details:
On January 26, 2017, Israeli Occupation Forces ravaged lands and uprooted trees of olives and almonds in the Hebron town of Kharas. Affected citizen Faysal Hroub said that a force from Israeli Occupation army backed by three excavators broke into the land he and his brother own, west Kharas and ravaged the plot, leaving many tree uprooted. It should be noted the attacking machineries ravaged an area of 15 dunums and uprooted 230 olive, 20 vine and 10 figs trees.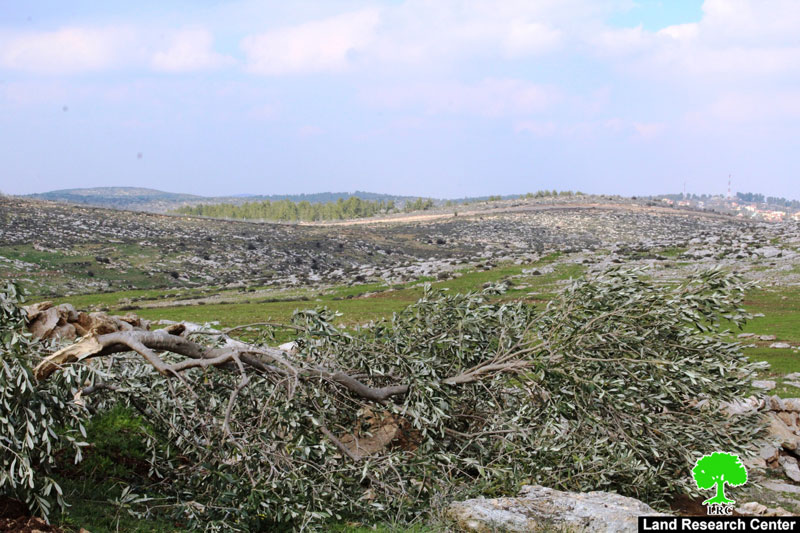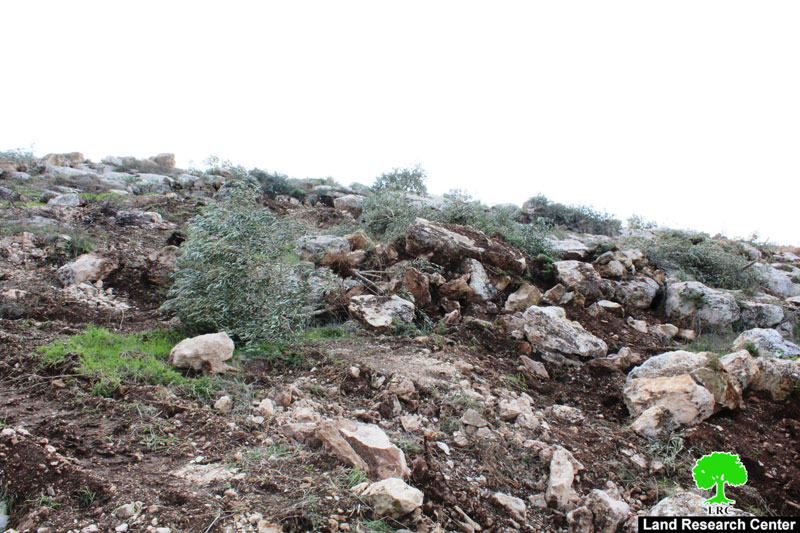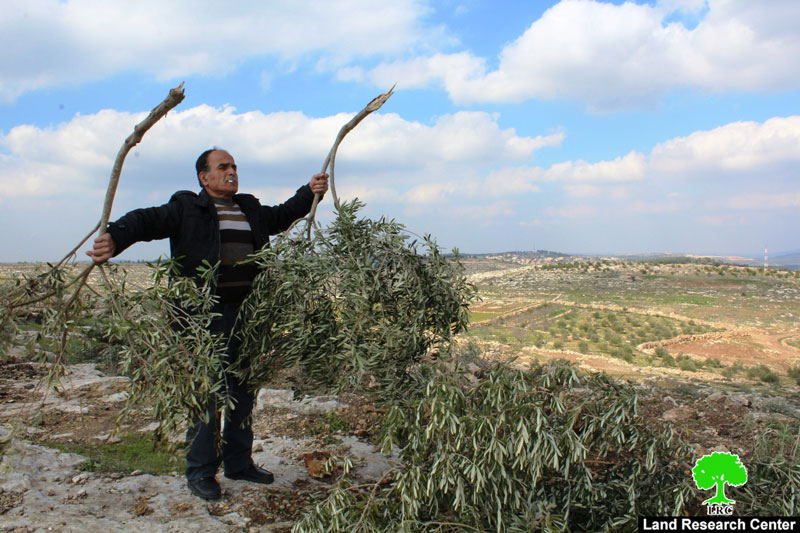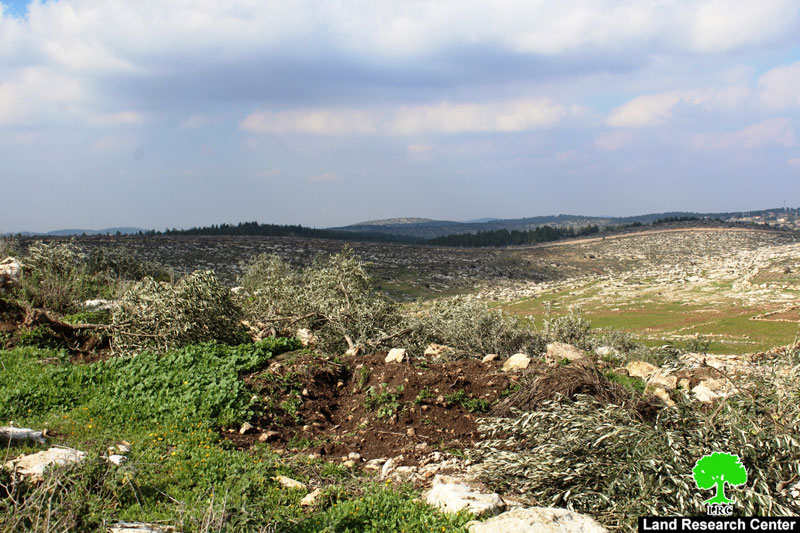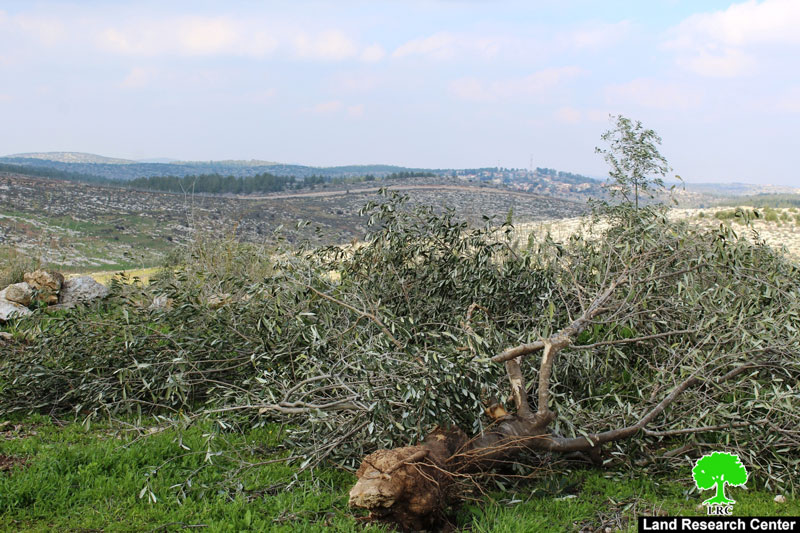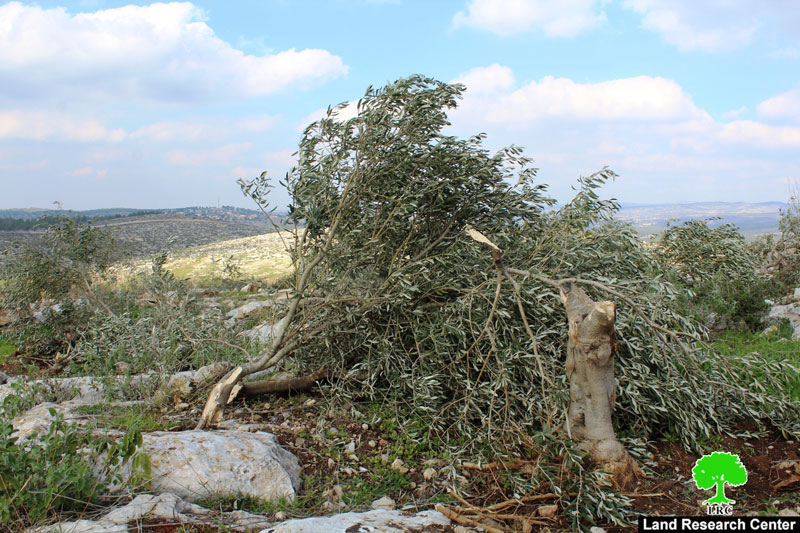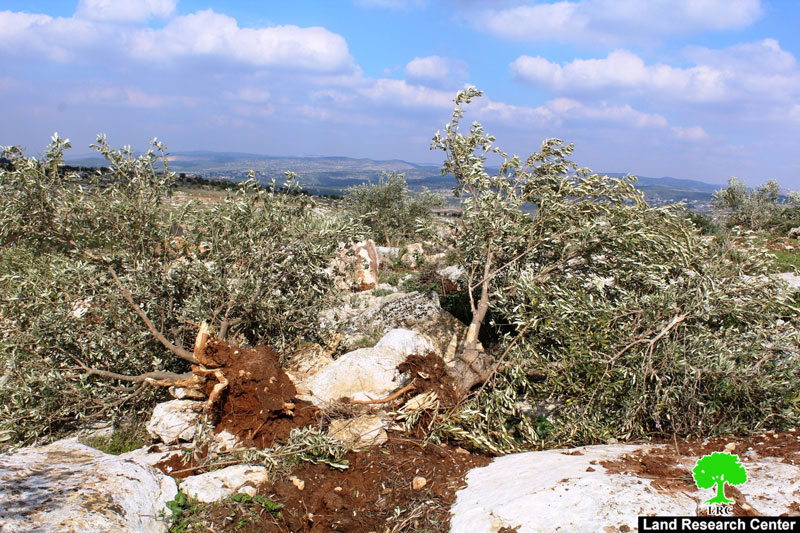 Photos 1-8: sings of the ravaging attack
Citizen Hroub implemented a rehabilitation on his plot in 2004. He established terraces and built retaining walls to prepare the land for cultivation.
Military order of eviction:
On September 10, 2013, citizen Hroub found a military order stating "eviction" left in his land. The order claimed the land to be "state land" and gave the affected a 45 day deadline to object to the order in Israeli courts.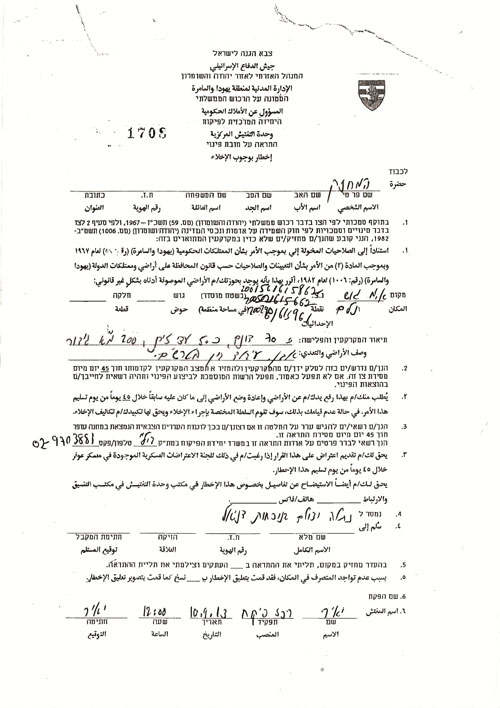 Photo 9: the eviction order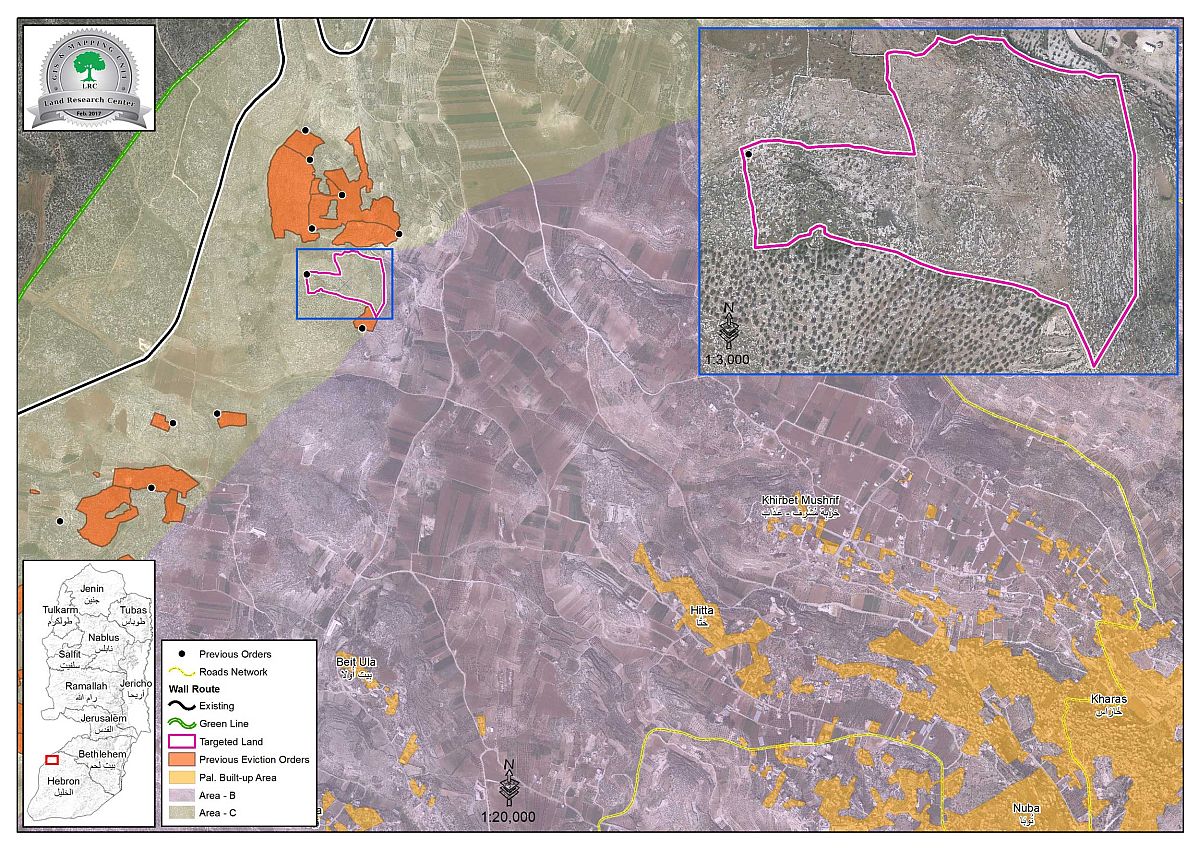 Land owners prepared the legal files with all documents included and hired an attorney to prove their ownership on the land in Israeli courts. Despite all efforts done by the owners, Israeli forces ravaged the lands and uprooted many trees in there. Citizen Hroub said that 35 people live off of the products of the lands, mentioning that last year was first year of production. It should be noted that Israeli Authorities started targeting the western area of Kharas town with eviction orders on the claim of "State lands". By this method, Israel creates a reserve of lands to be used in expansion activities.
About Kharas:
It is 17km to the west of Hebron city and is inhabited by 9,000 people. Kharas totals 6579 dunums in area is edged by Halhul from the east, "Green Line" from the west, Surif town from the north and Nuba town from the south.
Prepared by
The Land Research Center
LRC