Israeli Occupation Forces ravage an agricultural road in Bani Na'im village in Hebron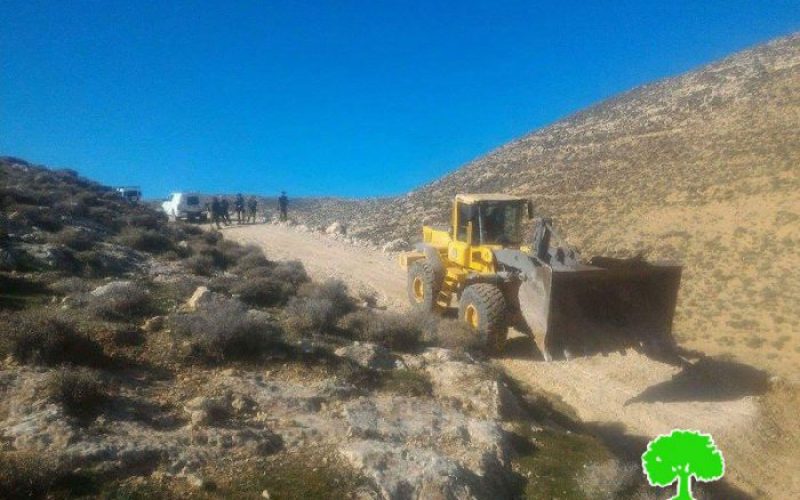 Violation: ravaging an agricultural road
Location: Bani Na'im village- Hebron governorate
Date: January 11, 2017
Perpetrators: Israel Civil Administration
Victims: farmers of Bani Na'im
Details:
The dozers of Israeli Occupation Forces ravaged on January 11, 2017 an agricultural road that links Al-Buweib village to Masafer Bani Na'im, east Hebron governorate. It should be marked that Israeli Occupation Forces backed by Israel Civil Administration and military dozer raided the eastern area of Bani Na'im village, arrived at the target road location ravaged parts of it and created earth mounds in other parts.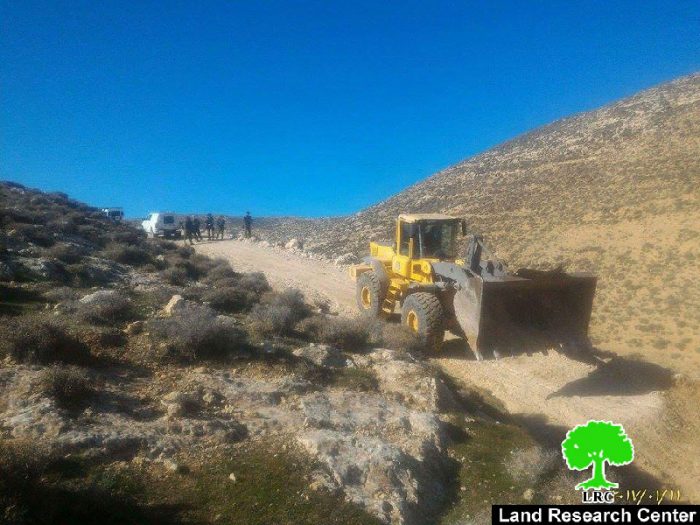 Photo 1: at time of ravaging the road
The road is reported to be of 2.5 km in length; it links Al-Buweib village to Masafer Bani Na'im and travels through the areas of Za'tout, Al-Hamra and Al-Arqoub Al-Abiad.
It should be noted the Union of Agricultural Work Committees UAWC opened and the road in 2016 to facilitate farmers' movement and access to their lands, which are located nearby Bani Haiver colony. The road serves around 200 farmers and facilitate access to hundreds of agricultural dunums.
Photos 2-5: views of the damage inflected on the road
Israeli occupation authorities served on June 30, 2016 a stop-work order on the road on the claim of it being opened without obtaining a proper license. According to the order, July 28, 2016 was assigned as the hearing session of the Inspection Sub-Committee – the Israeli Occupation Civil Administration to discuss whether to "demolish" the notified road or restore its previous status.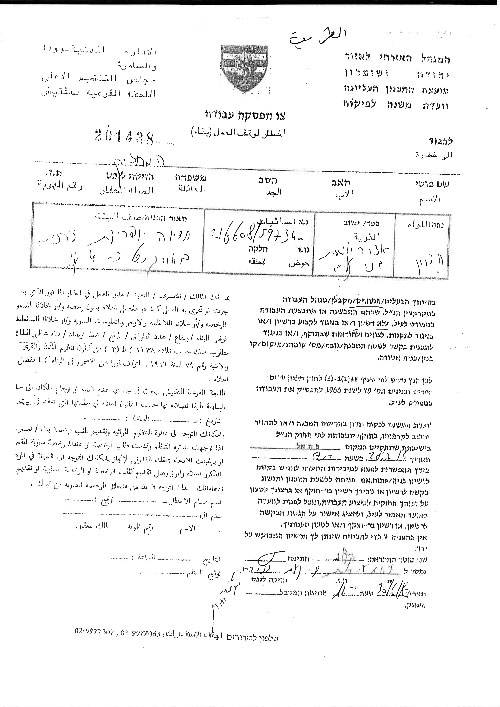 Photo 6: the stop-work order served on the road
At time, the municipality of Bani Na'im, in cooperation with affected farmers, prepared the legal file necessary to object to the order in Israeli courts. Eventually, no results were rendered in favor of the Palestinian farmers and the road was ravaged.
Prepared by
The Land Research Center
LRC