Israel sets up segment of the apartheid wall west of Hebron governorate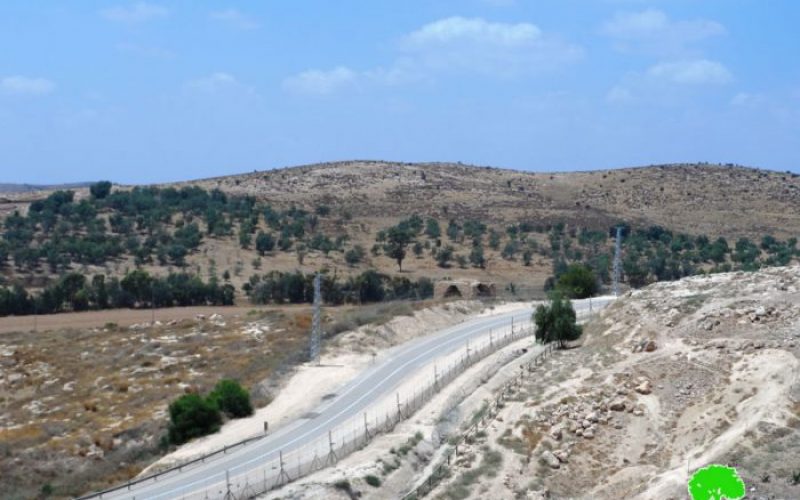 By the beginning of 2017, Israeli Occupation Authorities finished construction works on a segment of the apartheid wall, which travels by the towns and villages of south and west Hebron governorate. The recently set up segment of the wall is concrete blocks stacked one next to the other along a distance of 12km. Noteworthy, the wall was firstly made of barbed wires and fences and was later replaced with blocks. The news regarding the wall was featured in Hebrew media outlets, which mentioned that Prime Minister, Netanyahu, paid a visit to the area on July 2016 and ordered the construction of new segment of the wall with recommendation to extend it from Tarqumiya terminal to Mitar terminal.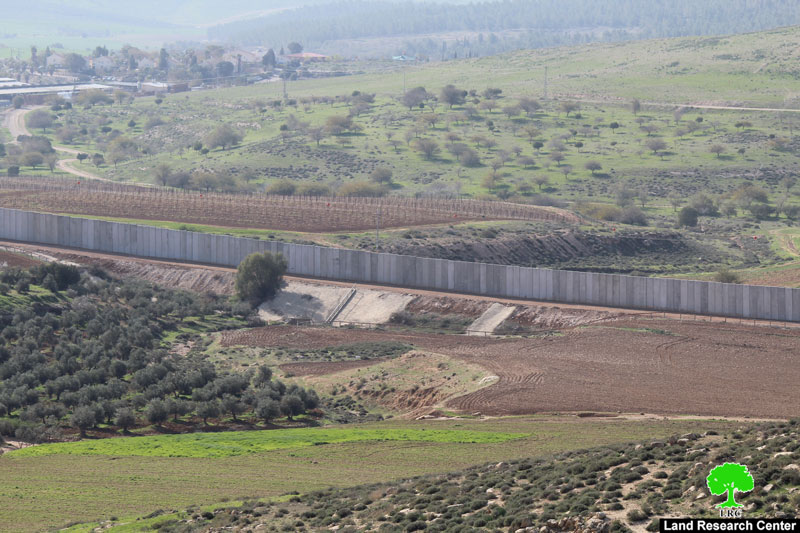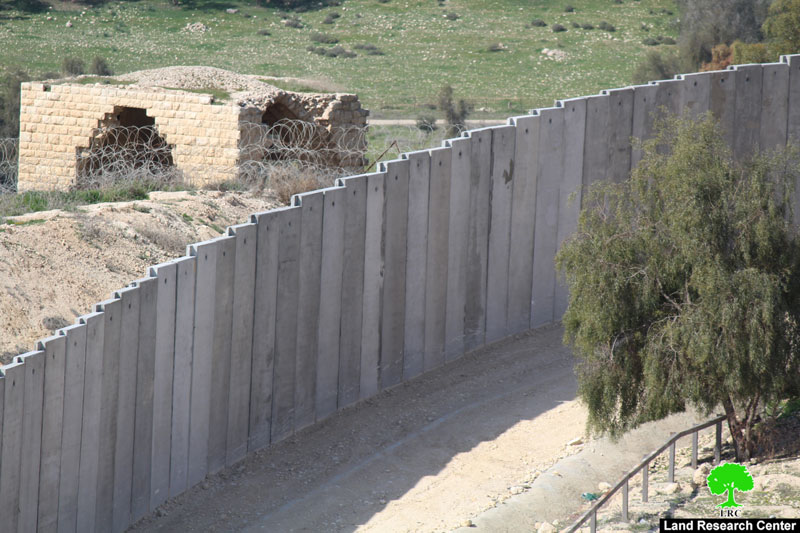 Photos 1-2: view of the concrete blocks comprising the wall
The new wall is reported to be of 42 km in length and 6 meters height. Watchtowers and surveillance cameras will be installed along the new segment of the wall in addition to a number of gates to allow soldiers cross to the isolated parts.
When finished, the wall will have isolated 14,000 dunums behind its construction; the isolated lands are reported to be olive groves. In this sense, the Israeli Occupation Authorities will totally be in control of those lands, which are declared inaccessible but during specific times of the year such like the olive picking season. It is anticipated that the isolated lands will be used for the favor of colonial expansionist plans.
Photos 3-6: comparison between the fence wall and the blocks wall
It should be noted that Israeli Occupation Authorities connected the new segment of the wall with electricity. According to experts, the power supply founded nearby the wall might be used for industrial ends. It is reported that many Palestinian archeological sites and natural resources were isolated behind the wall.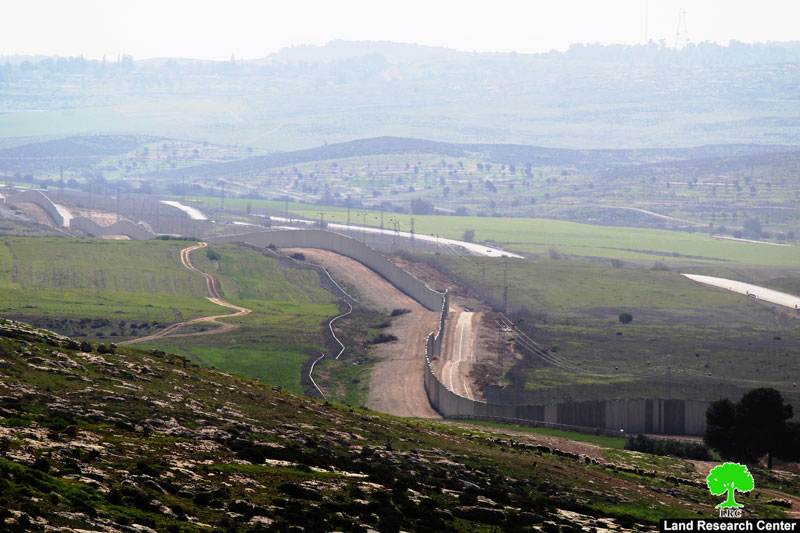 Photo 7: another segment of the wall

The following table shows information about the isolated lands in different Hebron villages:
| | |
| --- | --- |
| Village | Area\dunum |
| Al-Burj | 549.4 |
| Surif | 2,617.1 |
| Nuba | 1,449.2 |
| Beit Ula | 463.0 |
| Idhna | 3,510.8 |
| Al-Ramadin | 4,833.3 |
| Al-Yasiriya | 360.5 |
| Ad-Dhahiriya | 207.5 |
| Sikih\Tuwwas | 39.7 |
| Al-Majid | 107.7 |
| Deir Al-Asal Al-Tihta | 63.6 |
| Deir Al-Asal Al-Fauqa | 56.8 |
| Beit Al-Rosh Al-Tihta | 49.4 |
| Isolated area\dunum | 14,308 |
(source: geographical information system GIS – LRC)
Prepared by
The Land Research Center
LRC