Establishing first colonial outpost in 2017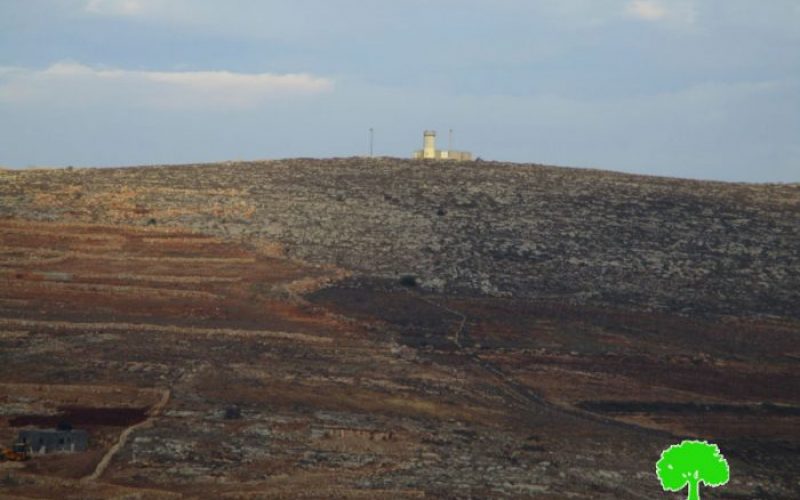 Violation: establishing new colonial outpost
Location: Deir Al-Hatab village – Nablus city
Date: January 1, 2017
Perpetrators: Alon Moreh colonists
Victims: number of farmers from the village
Details:
A group of fanatic colonists from Alon Moreh set up a caravan and established a military watchtower in the area of Ras Al-Ein, north Deir Al-Hatab village. The targeted location is founded within the natural block number 8; more particularly the parcel number 26. It should be noted that the newly targeted lands are only 800 meters to the east of Alon Moreh colony, which is founded on confiscated lands from the area.
The chairman of Deir Al-Hatab village council, Abdelkarim Hussein, told Land Research Center that establishing a new outpost is the first step to take over 11400 dunums from the area of Ras Al-Ein, which is financeable for Palestinians but two days a year. Israel declared the lands inaccessible but allow Palestinians in two days during the olive picking season.
Hussein showed concerns that the new outpost will be a step to ban more Palestinians from accessing the target area. In numbers, 38 families will be forbidden from using and entering their lands, which are considered their source of income.
It should be noted that colonists method in seizing lands is illegal. They just took advantage of farmers not being able to access their lands in order to put hands on them.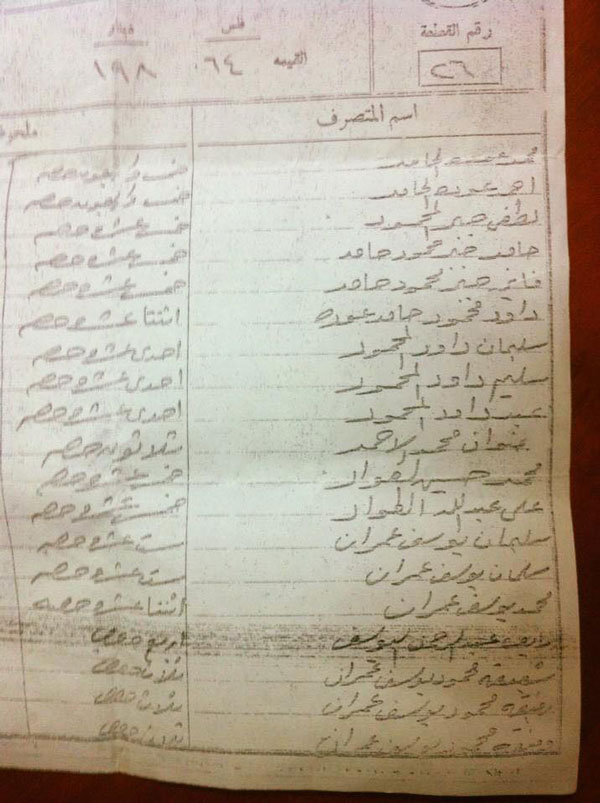 Photo 1: Palestinian ownership documents on the targeted lands
Nowadays, vast areas of Palestinian lands are being targeted by colonists, who seek to put hand on as vast area of lands as possible to implement their expansionist plans and colonial projects.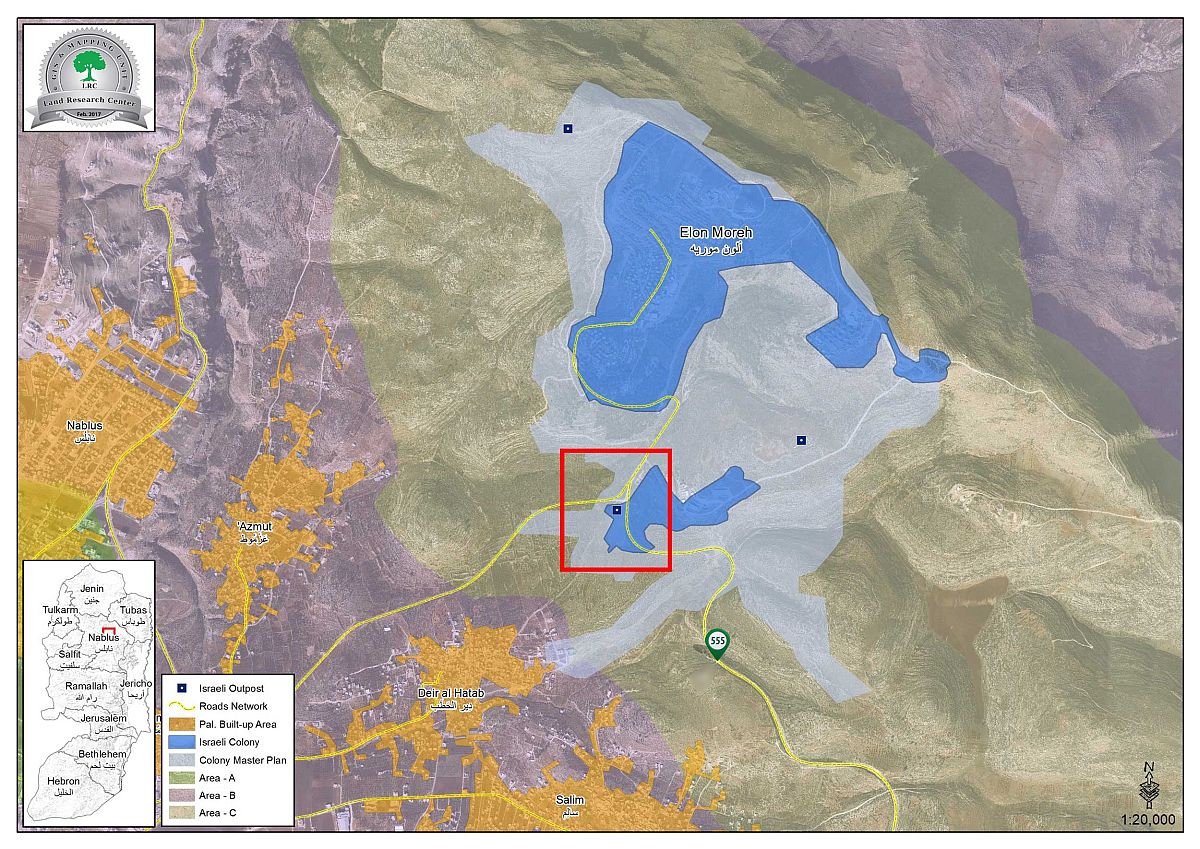 Deir al Hatab – an Overview:
Deir al Hatab is located 5.5 km to the east of Nablus city; it is total area is 10875 dunums including 318 dunums of built-up area. The village's population has reached 2213 people (according to PBS statistics of 2007). The village has lost 389 dunums of its total area to Israeli colonial activities. It is surrounded by a number of historical sites and ruins.
Prepared by
The Land Research Center
LRC