Stop-work order on a residence in the Hebron town of Beit Awwa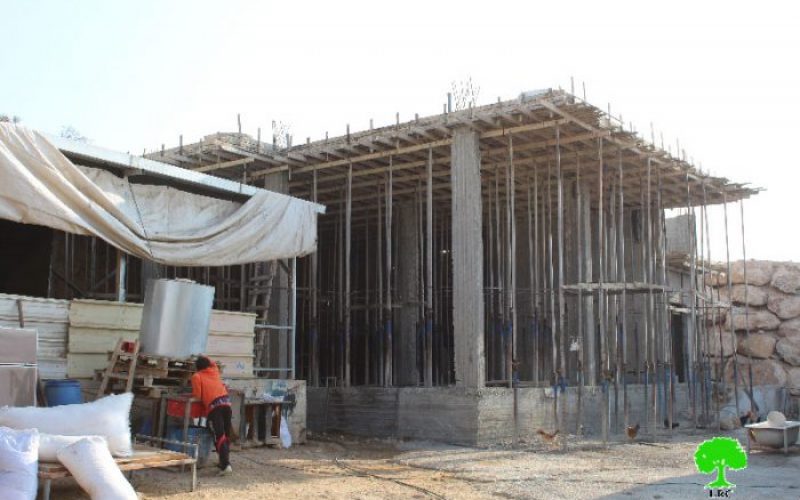 Violation: serving stop-work order on a residence
Location: Beit Awwa town- Hebron governorate
Date: November 13, 2016
Perpetrators: Planning and Construction Committee- Israel Civil Administration
Victims: citizen Isa Al-Ikaimi
Details:
Israeli Occupation Forces notified on November 13, 2016 a residence owned by citizen Isa Al-Ikaimi with stop-work order on the claim of "unlicensed construction" . Noteworthy, the residence is founded in Beit Awwa town, west Hebron governorate.
AL-Ikami said that a vehicle relative to Israel Civil Administration and an army patrol raided the area of Um Hadhweh, east of the town and issued a stop-work order on his house. Noteworthy, the force took photos of the residence before they had left the place.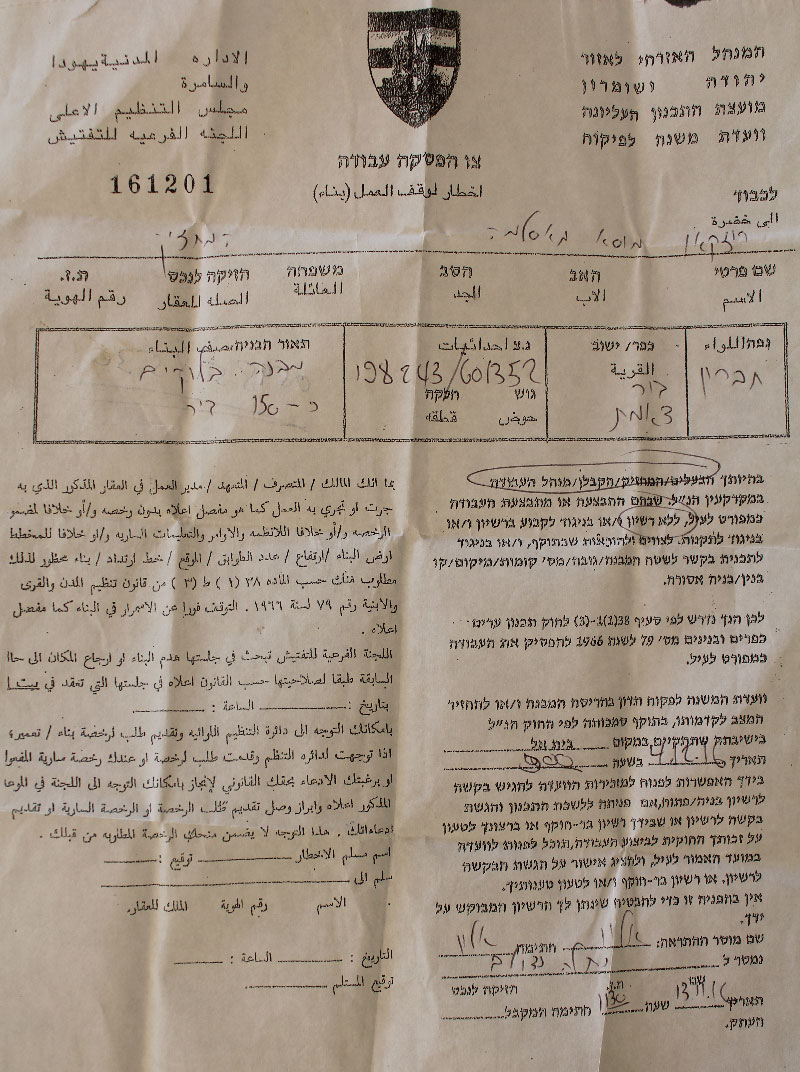 The military order no.161201

According to the order, the structure was built without obtaining proper building license\permit. Thus, a halt on construction works was ordered. The order assigned December 04, 2016 as the hearing session of the Inspection Sub-Committee in the Israeli court of Beit El colony to consider whether to demolish the notified structure or restore its previous status.
It is reported that the targeted house is of 145m2 in area and is still under construction. The house was supposed to be home for 7 members including five children.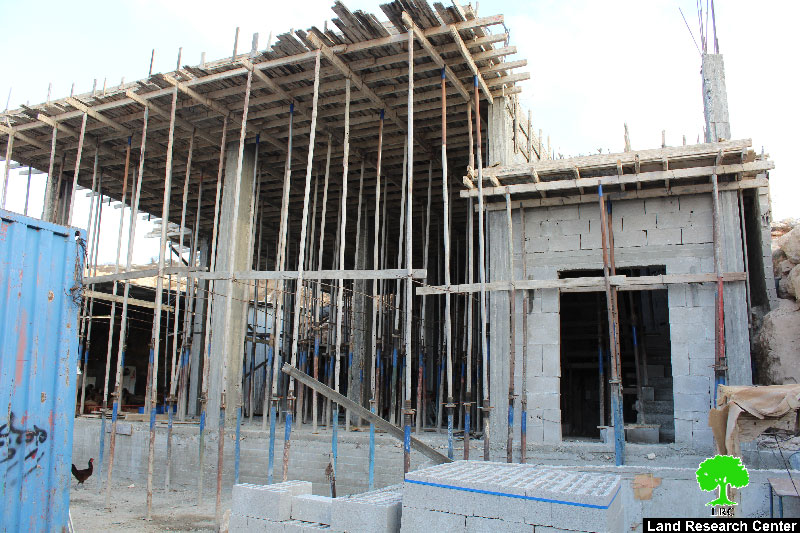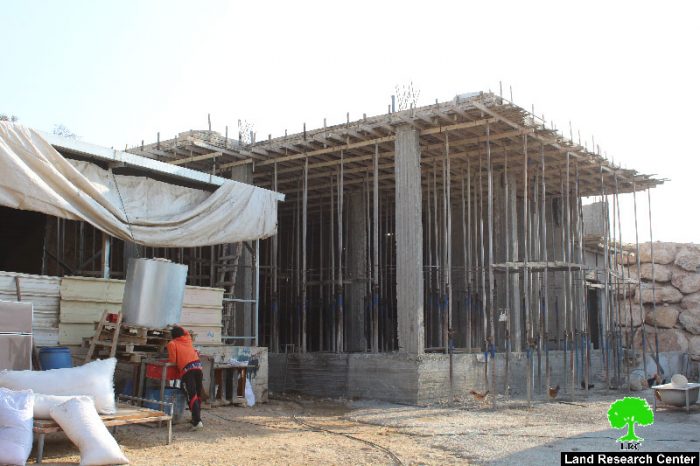 Photos 1+2: view of the targeted house

The team of field research at Land Research Center provided legal guidance for citizen in regard to how to deal with military orders to avoid losses and potential future demolitions.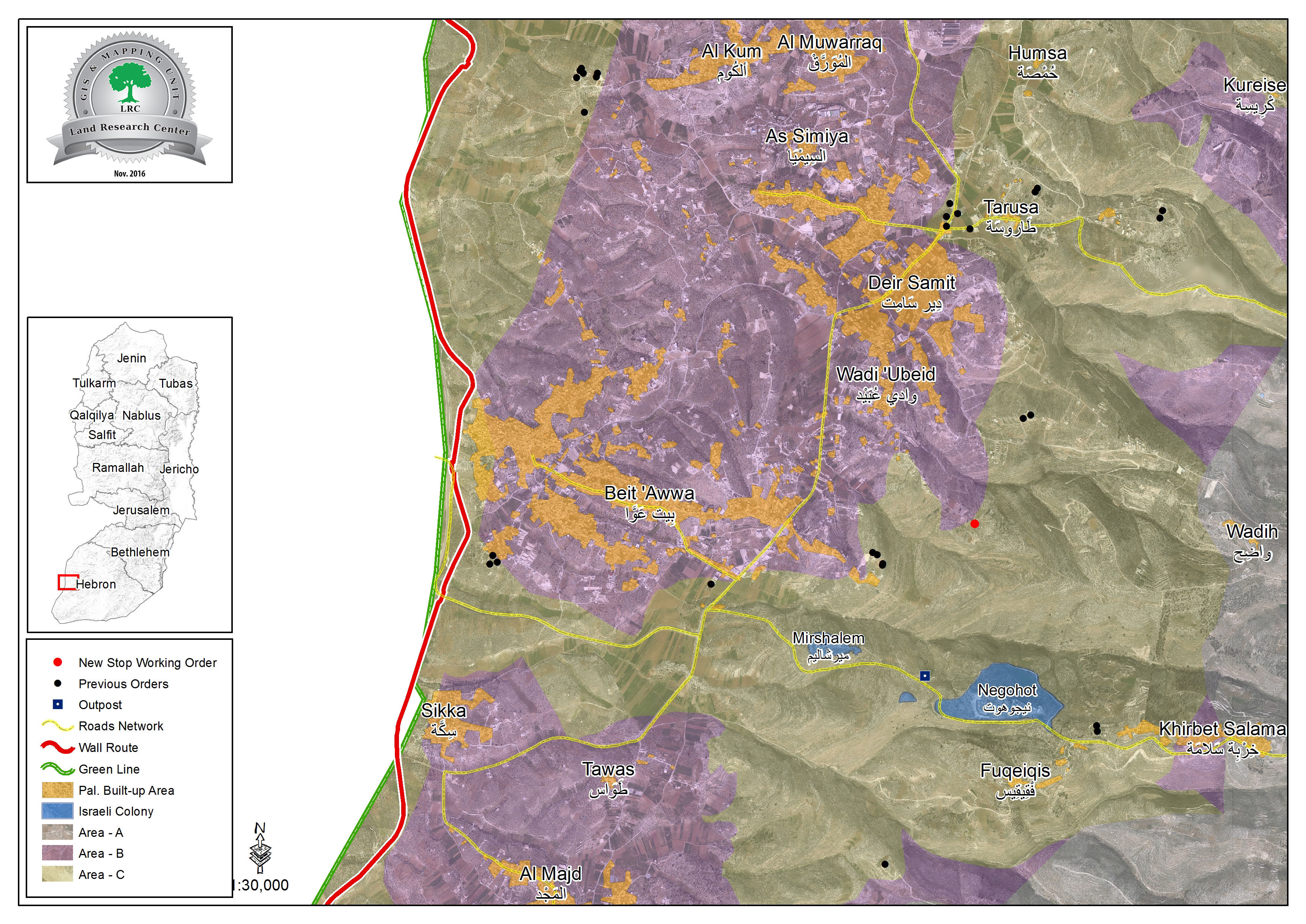 About Beit Awwa:
Beit Awwa is located 17 km to the west of Hebron city and is edged by Deir Samit village from the north, occupied territories of 1948 from the west, Dura village from the east and Sikka and Tawas villages from the south.
Its population mounts to 10,399 (2014 census) people. Beit Awwa's total land area is 22,428 dunums, of which1048 dunums are considered the village's built-up area.
Israeli colonies confiscated 152 dunums from Beit Awwa lands. Negohot colony that was established in 1982 confiscated around 112 dunums and is now home for 134 colonists. Also, Mirshalem colony confiscated 40 dunums from the village.
The apartheid wall is founded on 4061 meters from the area and was reported to confiscate 406 dunums and to isolate 380 other dunums behind its construction.
The lands of Beit Awwa are classified according to Oslo Accords as the following:
11846 dunums (53%) are classified as area B
10582 dunums (47%) are classified as area C
Prepared by
The Land Research Center
LRC