Israel Municipality forces two merchants to self-demolish their structures in Jerusalem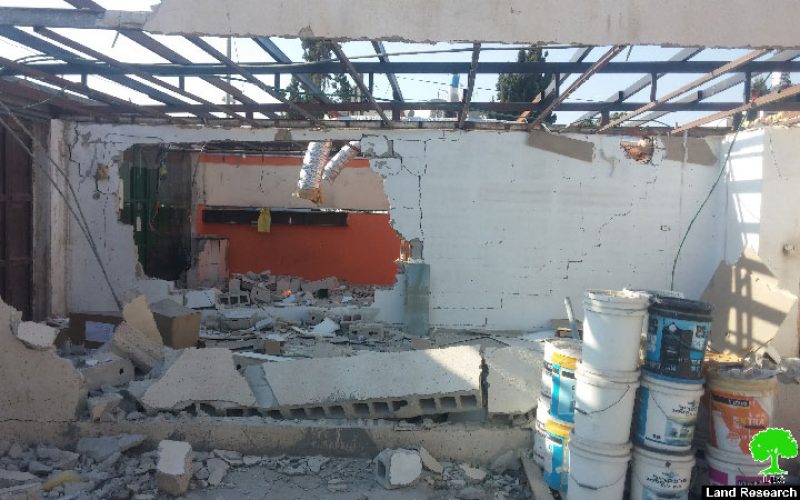 On November 14, 2014 two Jerusalemite merchants self-demolished their stores in the neighborhood of Beit Hanina as per an order issued by the occupation municipality on the claim of unlicensed construction.
It is reported that the two stores are owned by Mohammad Najjar (Al-Jinan fruits and vegetables) and Nidal Gheith (Naser Co. for construction material). Noteworthy, the affected were given a 24 hour deadline to implement the order. In case the affected people fail to implement the order, the municipality will carry out the demolition and all expenses will be billed to the owners.
Mohammad Najjar explained that his store has been established since 2007 and 3 families live off it. It is 50 m2 and has a 700 m2 land around it.
Nidal Gheith siad that his store is leased and is of 50m2 in area.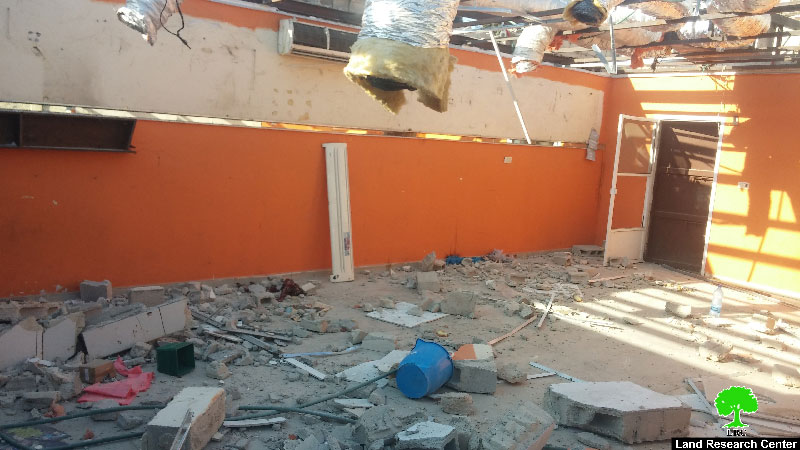 Gheith explained that he had to move his business to a new location in Beit Hanina despite that his regular customers know the old location.
The team of field research at Land Research Center documented 21 case of house self-demolition since the beginning of 2016. See below graph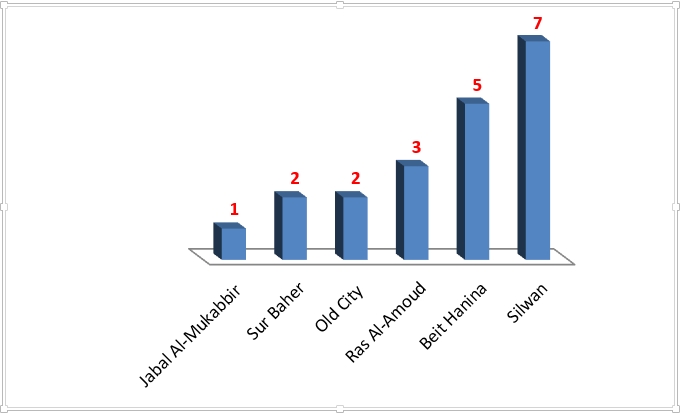 The graph illustrates the number of residences self-demolished by their owners between Jan.- Nov. 2016 by location
Also, seven other Jerusalemites were forced to self-demolish their structures in Jerusalem . see below graph.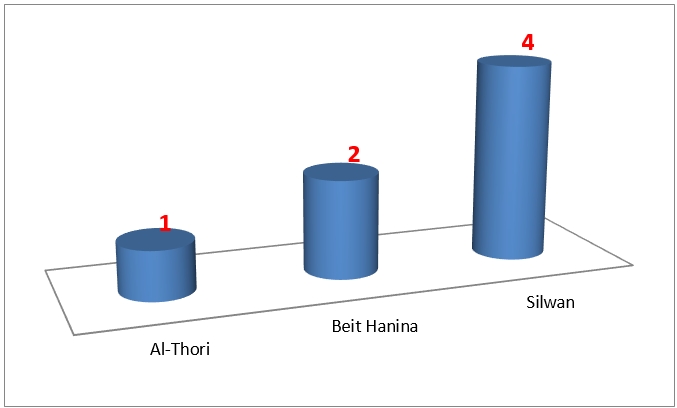 The graph illustrates the number of structures self-demolished by their owners between Jan.- Nov. 2016 by location
Prepared by
The Land Research Center
LRC