Colonist attempt to seize a land via plowing in Tubas governorate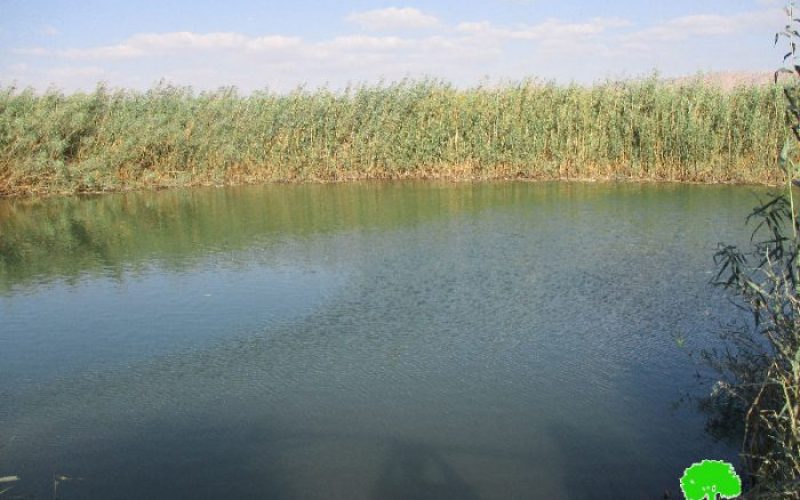 Violation: embarking on plowing Palestinian lands
Location: Al-Sakut area- Tubas
Date: November 29, 2016
Perpetrators: Mehola colonists
Victims: farmers of Al-Ghoor area
Details:
Despite the decision made by Israel Supreme Court in 2015 to give 35000 dunums back to Palestinian owners in the area of Al-Sakut, east Tubas governorate, Israeli Occupation soldiers and colonists of Mehola keep on banning farmers from accessing and using those lands.
On November 29, 2016, a group of colonists from Mehola embarked on plowing an area of 30 dunums in Al-Sakut area under the protection of Israeli Occupation Forces. Such a step is considered a blatant breach and violation of the Supreme Court's decision and an attempt to seize the targeted lands.
Photos 1-4: Ein Al-Sakut and Al-Sakut areas
Khirbet al-Sakut is one of the 32 small villages located alongside the area of the Jordan river; the area was home for agricultural families who lived in there before the year of 1967. Noteworthy, all the aforementioned areas witnessed the so-called Catastrophe in the aftermath of 1967 war, which resulted in declaring the majority of land as "Buffer zone".
150 meters away from the Jordan river and 7km west of Ein al-Bida area, al-Sakut resides there with at least 20 agricultural families inhabiting the area before 1967. In synchronization with 1967 war, the occupation demolished the clay houses and pens relative to the inhabitants of the area, displaced them and declared the area a buffer zone with Jordan. As a result, the area was fenced and landmines were planted to draw boarders.
After the Peace Treaty held between Jordan and Israel, the occupation dismantled the landmines from the boarders area; the free-from-landmines areas were given to colonist to benefit from. The area of al-Sakut was within the lands given to colonists; al-Sakut was known for its water springs, which are now exploited by colonists as touristic resort named "Ein Sokot". Palestinians are restrictively allowed in the area under intense surveillance.
Prepared by
The Land Research Center
LRC