Stop-Work orders on structures in the Hebron town of AL-Samou'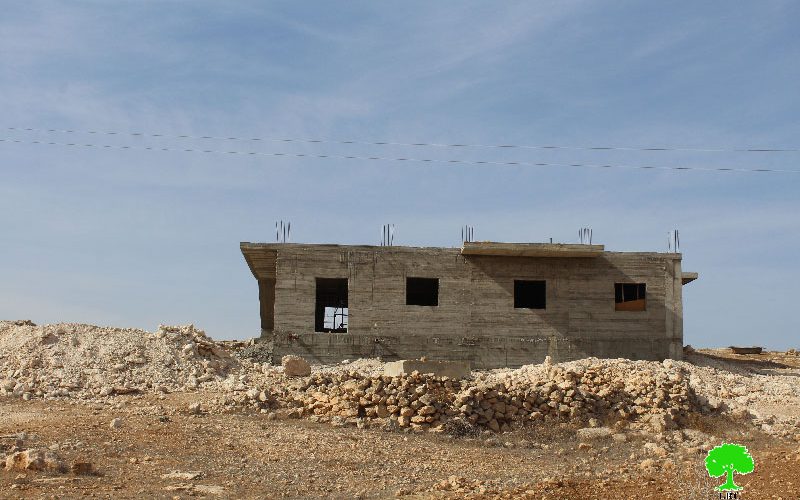 Violation: serving stop-work orders
Location: Wad Al-Amayer area\ Al-Samou' town
Date: October 27, 2016
Perpetrators: Israel Civil Administration
Victims: citizen Mohammad Abu Qbeitah
Details:
Israeli Occupation Forces served on October 27, 2016 stop-work orders on a residence and water well owned by citizen Mohammad Abu Qbeitah in the area of Wad Al-Amayer, east Al-Samou' town on the claim of "unlicensed construction". The affected citizen said that he found the order left by a stone next to the residence. The order assigned November 27, 2016 as the hearing session of the Inspection Sub-Committee in the Israeli court of Beit El colony to consider whether to demolish the target structures or restore their previous status.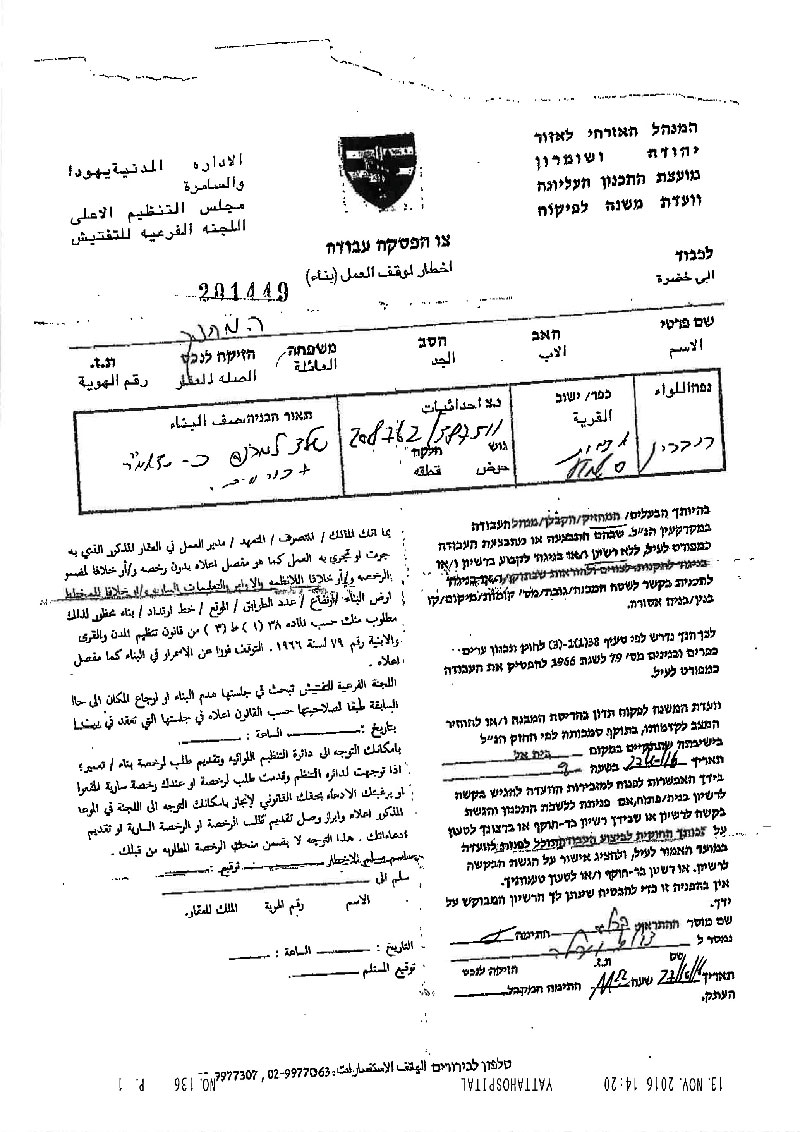 Photo 1: the order targeting the structures
It should be marked that the150m2 house was built in 2016 and is still under construction. The residence is supposed to be home for eight members including 2 children. As for the water well, it is reported to be of 120m3 in volume; it was supposed to be used for irrigation and house ends.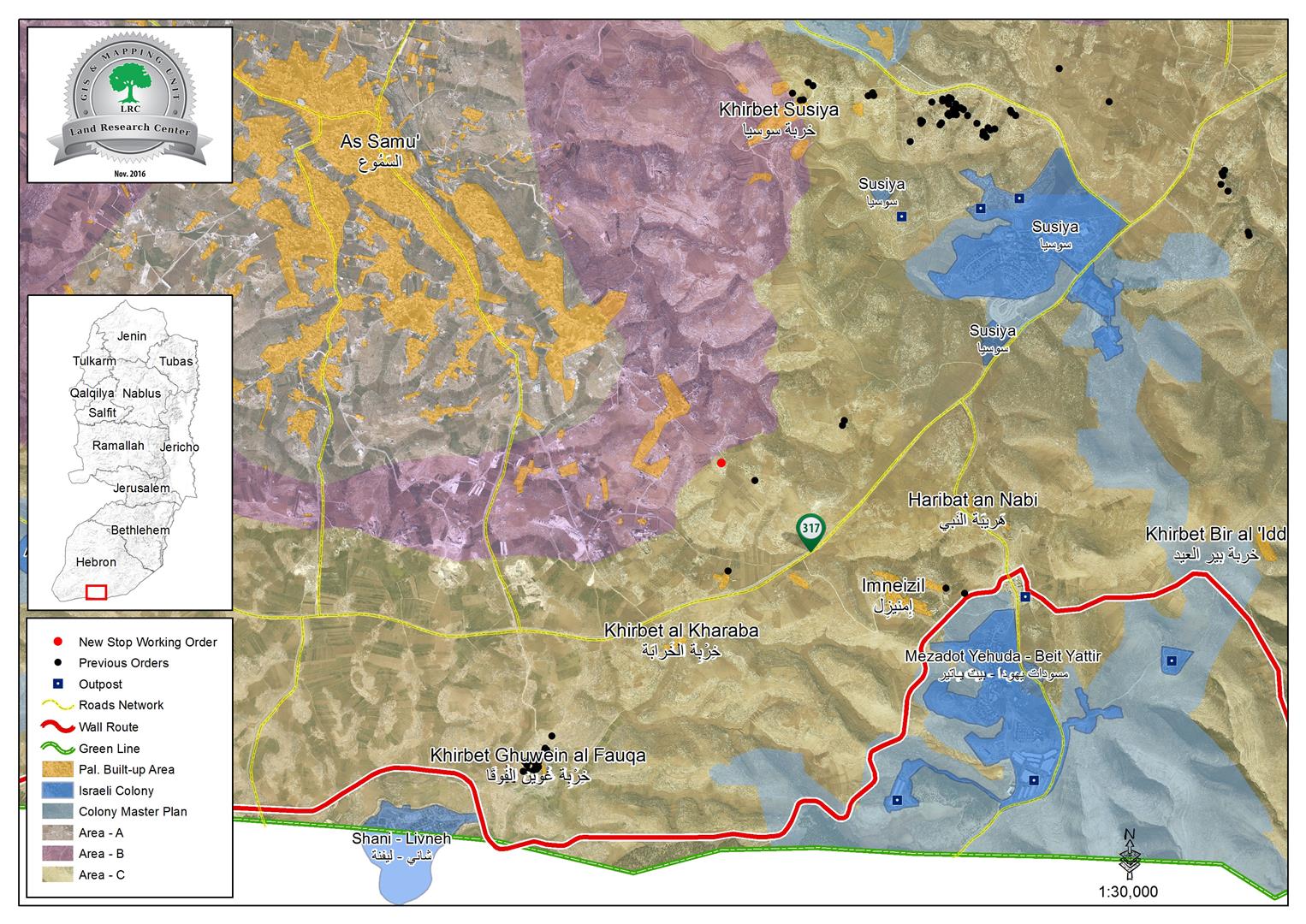 Photo 2: the targeted structures
At the legal level, the team of field research at Land Research Center guided the affected people to the methods of preparing a legal file to be used in the objection to military orders.
About Al-Samou':
18 kilometer south of Hebron, Al-Samou' is surrounded by Yatta town (north), Khirbet Dier Shams (west), Susiya colony (east), and Khirbet Ghuwein(south). Al-Samou' has a total population of 25340 people according to statistics conducted in 2044. It has a total area of 2786 dunums of which 93 dunums are the village's built-up area.
The Israeli occupation devoured 2786 dunums of the lands of the village for the favor of the following:
Israeli colonies confiscated 284 dunums as follows:
Shim'a colony : it was established in 1985 on 153 confiscated dunums and now populates 357 colonists
Shale Levna colony: it was established in 1989 on 37 confiscated dunums and now populates 438 colonists
Aslin colony: it was established in 2004 on 94 confiscated dunums
Moreover, bypass numbers (60, 317, 3178) took over 1610 dunums from the village lands.
The apartheid wall confiscated 892 dunums from the area and isolated 1065 dunums behind its construction.
Al-Samou' lands according to Oslo Accords:
Area A (12702) dunums
Area B (9947) dunums
Area C (22479) dunums
Prepared by
The Land Research Center
LRC