Israel to extend validity of land grab order in Hebron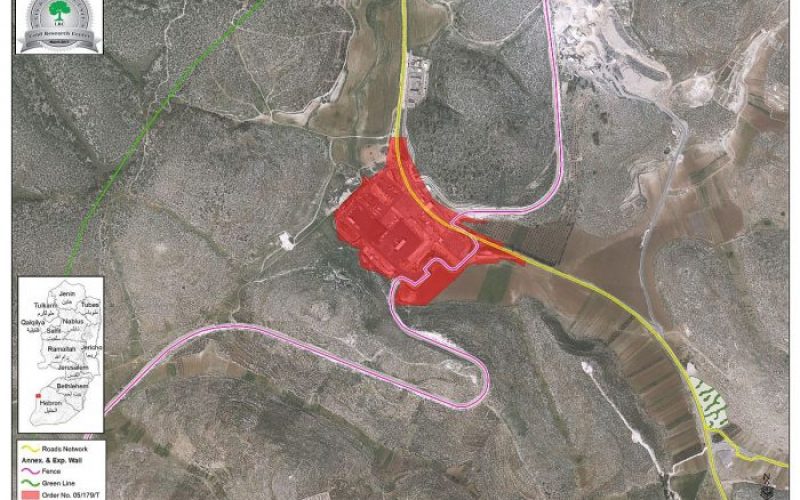 Violation: extending validity of land grab
Date: October 2016
Location: Khirbet Jamrura- Hebron
Perpetrators: Israeli Occupation Forces
Victims: residents of Taffuh and Beit Kahil villages
Details:
Israeli occupation army issued a military order that stated the extension of land grab order's validity. The order targeted lands from Khirbet Jamrura, west Tarqumiya village in Hebron governorate.
The order number T/179/05 is served — for the fifth time– on an area of 184.808 dunums from Khirbet Jamrura and included the modification of the area's borders for the third time.
Photos 1-4: the military order on Jamrura 's lands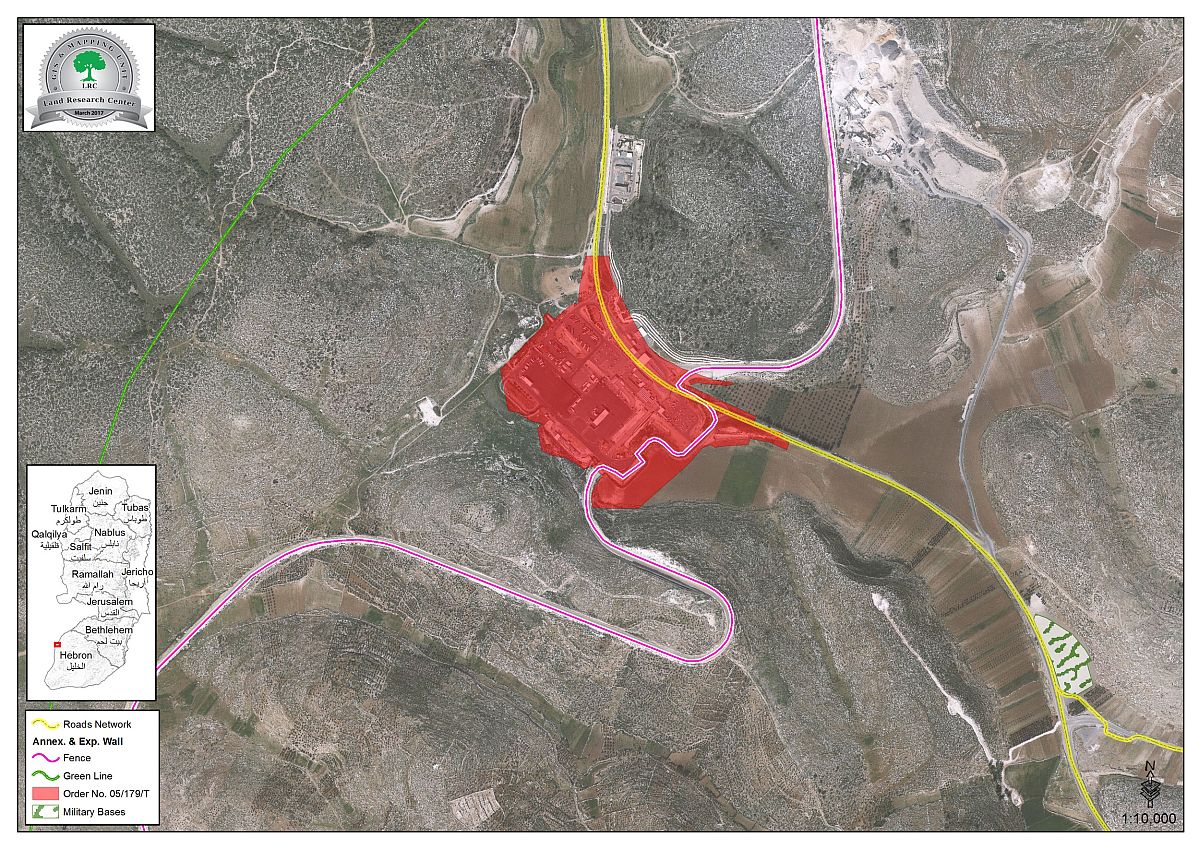 The occupation justified the order on the claim of "military and security reasons". According to the order, the affected owners of targeted lands were given a seven day deadline to object to the order.
The order was reported valid until December 31, 2019.
It should be noted that the land grab in Tarqumiya is meant to serve the continuation of Tarqumiya terminal that is controlled by the occupation. The terminal is located on lands of 1967 and provides access to the occupied territories of 1948. It is used to move goods and merchandise between the separated lands.
Israel tends to extend validity of land grab order shortly before their deadline approach. This step is to impose control on lands and to serve the favor and good of the Israeli government.
Some International conventions and Humanitarian laws pertaining to attacks on land and natural resources are:
Article 17 of the Universal Declaration of Human Rights states:
Everyone has the right to own property alone as well as in association with others.
No one shall be arbitrarily deprived of his property.
Article 1 of the International Covenant on Civil and Political Rights States:
"All peoples may, for their own ends, freely dispose of their natural wealth and resources without prejudice to any obligations arising out of international economic co-operation, based upon the principle of mutual benefit, and international law. In no case may a people be deprived of its own means of subsistence."
Prepared by
The Land Research Center
LRC