Israeli occupation forces close two main roads south Huwwara town of Nablus city
Violation: closing two main roads
Location: Huwwara town- Nablus city
Date: September 22, 2016
Perpetrators : Israeli occupation forces
Victims: residents of Huwwara
Details:
The town of Huwwara, south Nablus city, witnessed a new Israeli attack that targeted the right of movement. On September 22, 2016, Israeli occupation forces closed two main roads that are considered the linking points between the bypass roads no. 60 and Huwwara town. Not only, the roads serve the stone crushers and mills in the area of Jamma'in.
It should be marked that closing the road will cause a dilemma and limit down people's movement in and out the town in addition to the nearby areas.
Noteworthy, the closures are reported to take place in time with another closure that was imposed on Burin village. Also, Einabus and Urif villages were isolated from Huwwara town through road blocks set up by the occupation.
Beita town of Nablus got a huge share from Israeli measures of closure and collective punishment on the whole area. Economy of the town was badly stroke; especially since the town accommodates a central market for vegetables that provides living for a number of families.
The policy of collective punishment was severely imposed on Nablus city. In the aftermath of the Second Intifada, many main roads and entrances of Nablus towns and villages got closed since 2000 until 2012. This exhausted the economy of the area and stroke many businesses and projects.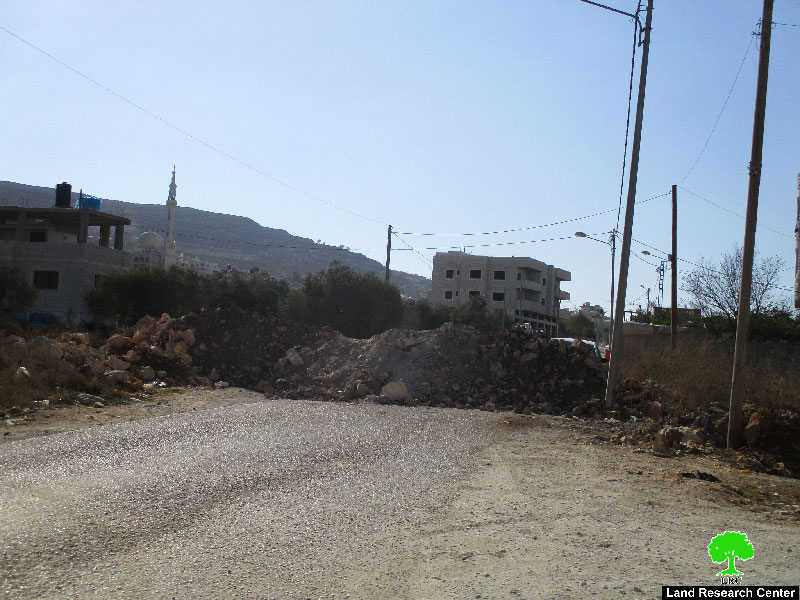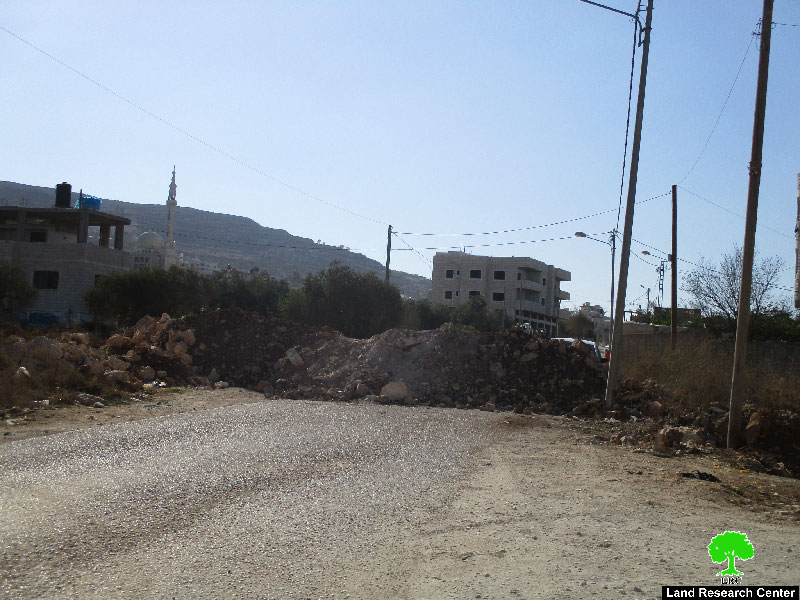 Photo 1: view of the closure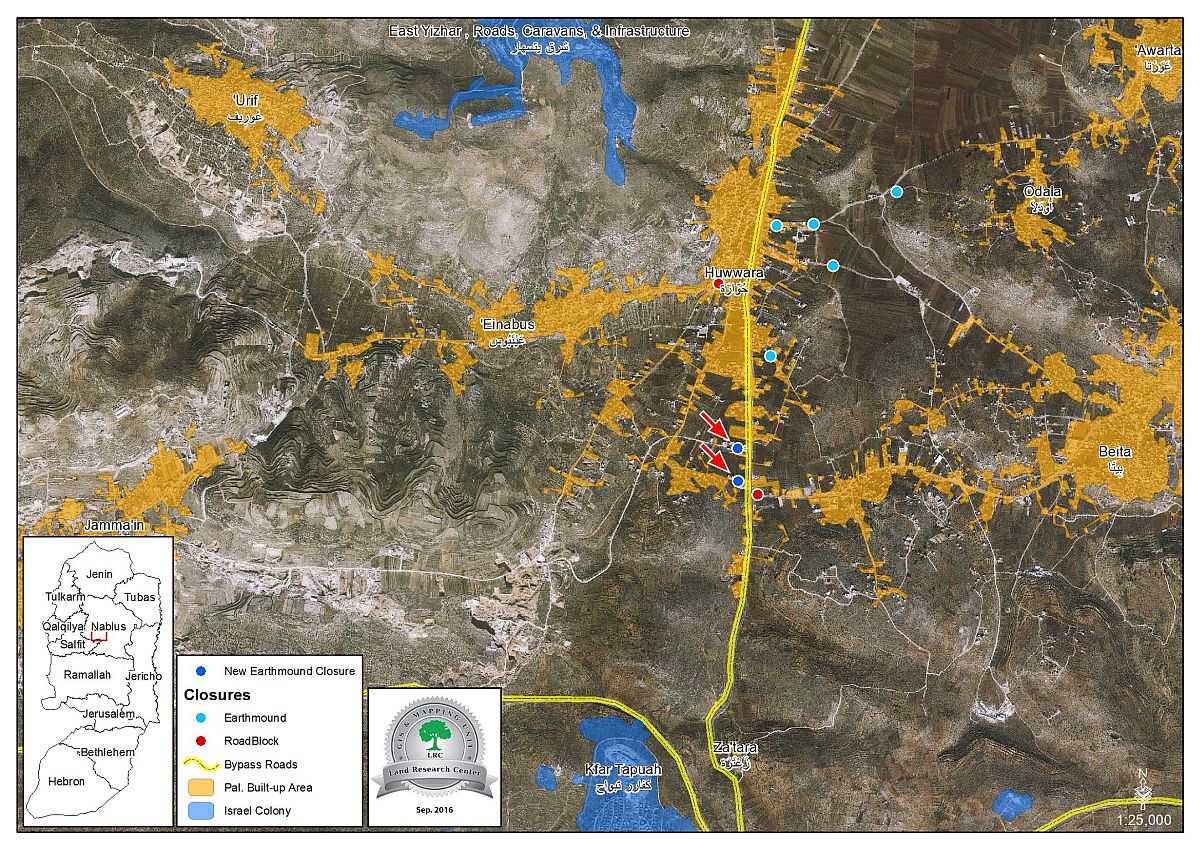 A map illustrating the closure locations
International conventions and laws regarding freedom of movement which Israel unabatedly violates:
Article 3 of the Universal Declaration of Human Rights: "Everyone has the right to life, liberty and security of person".
Article 5: "No one shall be subjected to torture or to cruel, inhuman or degrading treatment or punishment".
Article 9: "No one shall be subjected to arbitrary arrest, detention or exile".
Article 13: Everyone has the right to freedom of movement and residence within the borders of each state.
Everyone has the right to leave any country, including his own, and to return to his country.
Article 7 of the International Covenant on Civil and Political Rights: "No one shall be subjected to torture or to cruel, inhuman or degrading treatment or punishment. In particular, no one shall be subjected without his free consent to medical or scientific experimentation."
Article 9: "Everyone has the right to liberty and security of person. No one shall be subjected to arbitrary arrest or detention. No one shall be deprived of his liberty except
Prepared by
The Land Research Center
LRC